St Stamford Modern Cancer Hospital Guangzhou established its second consultation clinic in Cebu, Philippines to share the New Cancer Treatment Approach
Last June 20, 2017, St. Stamford Modern Cancer Hospital Guangzhou has established its second satellite consultation office in Cebu City.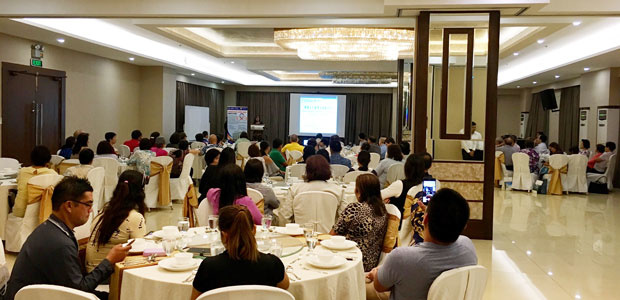 The medical symposium attracts more than 100 attendees
Recently, St. Stamford Modern Cancer Hospital Guangzhou the newly established Cebu Consultation Office has organized a medical symposium. The invited honorable guests were Vice Mayor of Cebu City, Hon. Edgardo Labella and the Chinese Embassy Consulate General of Cebu City, Mr. Shi Yong. General Manager of Manila Office, Mr. Jiechao Xu also participated and gave welcoming remarks to the Cebuanos. The medical symposium invited around 100 people.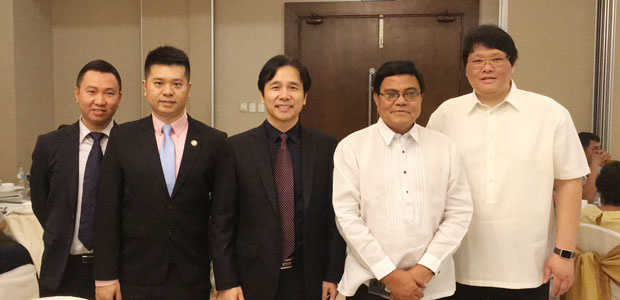 From left are Cebu Branch Manager, Manila Branch Manager, Professor Xiaochi Peng (middle), together with Hon. Vice Mayor Edgardo Labella
Hon. Edgardo Labella, the Vice Mayor of Cebu City, welcomed St. Stamford Modern Cancer Hospital Guangzhou in establishing the clinic. The mission of establishing a consultation office in Cebu City is to provide advanced cancer treatments to achieve quality healthcare as well as bring hope to all cancer patients in Cebu. In addition, the Vice Mayor also made mentioned that Cebu will soon to have direct flights flying to Guangzhou. It will be more convenient for Filipinos to undergo treatment.
Group Picture: Prof. Xiaochi Peng (Middle), SMCHG office managers and the consul general of the Embassy of People's Republic of China in Cebu
St. Stamford MCHG's chief physician and director of the Department of Oncology, Professor Xiaochi Peng said: "the current treatment of tumors has become increasingly inclined in the minimally invasive combined treatment, a number of minimally invasive treatment technology combined with traditional surgery, radiotherapy and chemotherapy has become a new concept of cancer treatment. Our hospital offers Nanoknife Treatment, 3D printing template assisted seed implantation, intra-arterial interventional therapy, Argon Helium Cryotherapy and so on. These are now the internationally acknowledged treatment of tumors and considered as more advanced micro-innovation technology. The minimally invasive techniques has no side effects and very effective. Through its clinical use in recent years, it has become primary choice of treatment for many advanced staged cancer.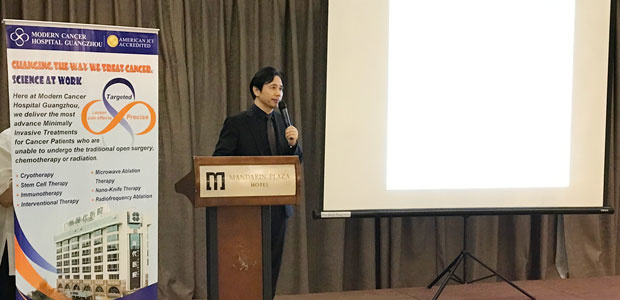 Prof. Xiaochi Peng is delivering the lecture on New Cancer Treatment Approach
A Non-Hodgkin's lymphoma patient who was successfully treated at St. Stamford Modern Cancer Hospital Guangzhou since 2014 also attended the symposium. She was very eager to make a testimonial regarding on her experiences in the hospital. She said after a series of treatments, she is now a cancer survivor and she rebuild her confidence and positivity towards life.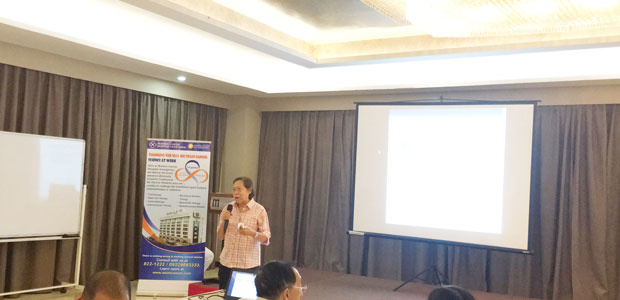 A Stage IV Non-Hodgkin's Lymphoma patient shares her treatment experiences at St. Stamford Modern Cancer Hospital Guangzhou
During the symposium, Professor Xiaochi Peng shared the latest cancer treatments to the patients. After the symposium, seeing lots of patients attended the lecture, Professor Xiaochi Peng said that he and the Multidisplinary Team (MDT) will do their best to treat and help the cancer patients.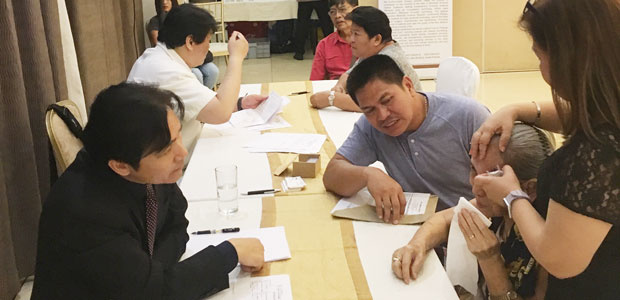 Prof. Peng is providing face-to-face consultation for patients after the symposium
St. Stamford Modern Cancer Hospital Guangzhou was established since 2005. Since the hospital has officially announces its joint partnership with Singapore Perennial Group in the year 2015, the hospital became China's first joint venture American JCI certified hospital. With more than 12 years in existence, the hospital has got to introduces cutting-edge minimally invasive equipment from international countries such as US, Germany and others.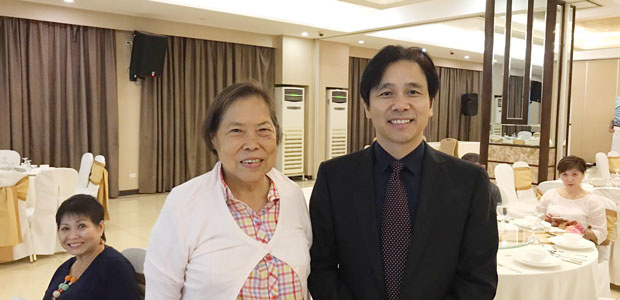 Patient taking picture with Prof. Xiaochi Peng
Nearly average of 3000 patients underwent minimally invasive treatment every year. It has become one of the most prominent hospitals in the field of treating cancers. The hospital already has 10 satellite offices across Southeast Asian countries, such as Vietnam, Indonesia, Thailand, Philippines and Malaysia.
*Surgery, in addition to the appropriate chemotherapy and radiotherapy, are effective in treating early cancer, but certain patients in late stage of cancer may not be tolerate surgery well as they can be relatively weak. A combination of carefully planned minimally invasive therapy, chemotherapy or radiotherapy can effectively reduce the side effects and discomfort of treatment and may help patient get better efficacy.