Medical without Borders, Making Concerted Efforts for Human Health
Visiting Group from Hanoi Cancer Hospital Vietnam Arrived at Headquarter of Boai Medical Group in Guangzhou
On Dec. 15, 2017, headed by the dean of Hanoi Cancer Hospital Vietnam, Tran Dang Khoa, a visiting group arrived at St.Stamford Modern Cancer Hospital Guangzhou for exchange and communication in medical field. During the visit, the group also took a tour to cancer ward and attended a discussion meeting in the headquarter of Boai Medical Group. The president of China Boai Medical Group, Lin Zhicheng warmly received and welcomed the visiting group.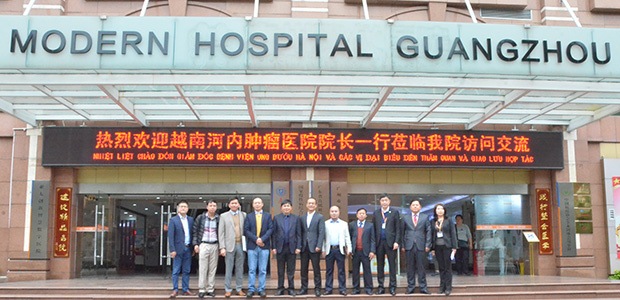 The visiting group and leadership of St.Stamford MCHG
President Lin also noted, "It's our common wish to provide high-quality medical service and advanced technologies for more cancer patients." Boai Medical Group is the first private institution developing medical engagement among others in China. As a member of Boai Medical Group, St.Stamford MCHG is the first hospital that establishes oncology among other subordinate hospitals.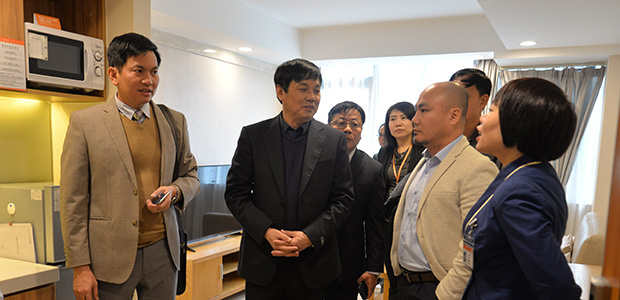 Visiting cancer ward
In 2015, St.Stamford MCHG passed accreditation of JCI with high score and praise from assessors.
In 2016, it developed cooperation with St.Stamford Medical Group and introduced top-notch medical management system from Singapore.
In 2017, it successfully passed the re-accreditation of JCI and received high praise from patients of different countries.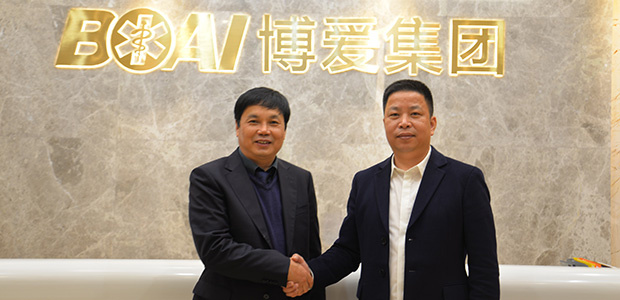 Dean Tran Dang Khoa(left) with president of Lin Zhicheng(right)
President Lin emphasized that cooperation in medical field also promotes China-Vietnam collaboration in talents development, technology sharing, fund support and medical resources, aiming to provide higher-quality medical service for cancer patients at home and abroad.
According to dean Tran Dang Khoa, as one of three cancer hospitals in Vietnam, Hanoi Cancer Hospital Vietnam admits thousands of inpatients daily. It attaches great importance to research and practice of cancer treatment technology. The visit really impressed all visitors with modern medical management system, international service standards and minimally invasive cancer therapy of St.Stamford MCHG. Through this trip, Hanoi Cancer Hospital Vietnam found new recognition and model for further development. Dean Tran Dang Khoa specially expressed the wish of conducting medical collaboration with Boai Medical Group.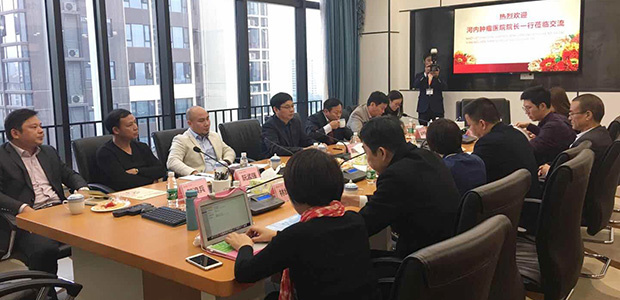 Discussion meeting on exchange and cooperation
At last, president Lin noted, Boai Medical is considering introduce medical intelligence products, substitute for care worker, to medical service system soon. Medical intelligence products will lead a promising prospect for Boai Medical Group. All members of Boai Medical Group are gladly to have leadership and experts from Hanoi Cancer Hospital Vietnam and wish to conduct mutual learning and exchange. Undoubtedly, the visit will strengthen all terms of medical cooperation between China and Vietnam in Medical field.
*Surgery, in addition to the appropriate chemotherapy and radiotherapy, are effective in treating early cancer, but certain patients in late stage of cancer may not be tolerate surgery well as they can be relatively weak. A combination of carefully planned minimally invasive therapy, chemotherapy or radiotherapy can effectively reduce the side effects and discomfort of treatment and may help patient get better efficacy.