Your Journey to End Cancer Starts Here!
St. Stamford Modern Cancer Hospital Guangzhou(MCHG) is founded in 2005 and managed by the Chinese Health Bureau. It is a joint venture of Singapore Perennial Real Estate Holdings Limited and China Boai Medical Group. MCHG is good at various kinds of cancer treatment and is equipped with 18 advanced minimally invasive therapies, professional multidisciplinary team (MDT) and considerate medical service.
In 2014, St. Stamford Modern Cancer Hospital Guangzhou has been successfully accredited by JCI (Joint Commission International), which assesses and evaluates with strict standards in the world and stands for the highest level of medical service and hospital management. Three years later in October 2017, MCHG satisfactorily achieved the JCI Accreditation Standards for Hospitals(6th Edition) and won high marks, indicating that the hospital's medical service again steps towards a high international level, which also means that overseas cancer patients from Indonesia, Malaysia, the Philippines, Vietnam and other places in the hospital will enjoy a safer, higher quality, more reassuring diagnosis and treatment services!
We can offer help if you are looking for advanced anticancer treatment with less side effect and better efficacy. Request an online consultation or call at 02 8221222 to get personalized treatment plan. You can also go to our Manila Satellite Office and Cebu Satellite Office for face-to-face expert consultation.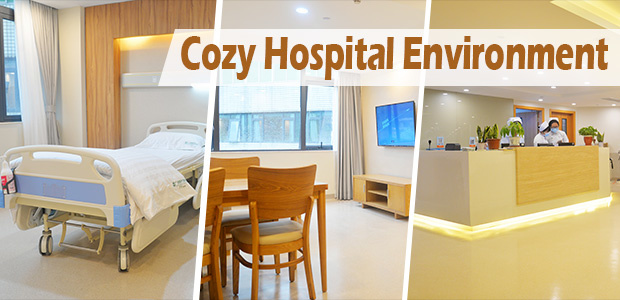 Locating on the foot of the famous Baiyun Mountain which is acclaimed as the "City's Lung", "the First Beauty in Guangzhou" and the "Most Famous Mountain of LingNan", every patient in MCHG is able to enjoy the fresh air, beautiful scenery and take cancer treatment peacefully. With the belief that comfort and a positive experience are vital in the quest for and recovery, we offer a range of patient rooms designed to meet practically every health conceivable need and we renovated the wards and update the living facilities in 2016 to offer patients a better treatment environment.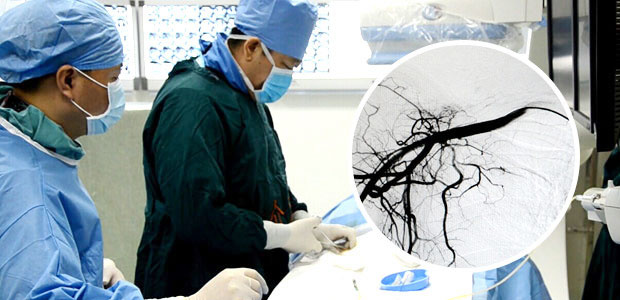 Cutting-edge Treatment Technology
MCHG is equipped with 18 advanced minimally invasive technologies, including Nanoknife, Interventional Therapy, Cryotherapy, Microwave Ablation, 3D Printing Template Assisted Seed Implantation, etc.. Compared to traditional chemotherapy, radiotherapy and surgery, minimally invasive therapy has advantages of small trauma, good efficacy and quick recovery. In MCHG, we adopt a new model of "minimally invasive targeted therapy and combination of traditional Chinese medicine (TCM) &western medicine" to treat cancer, which kills cancer cells precisely with few side effects, quick recovery and no harm to normal tissues. Combining minimally invasive therapies with historic traditional Chinese medicine, cancer patients are able to avoid the suffering brought by traditional operation, chemotherapy and radiotherapy. Meanwhile, experts will monitor the whole treatment, and adjust timely to improve the efficacy.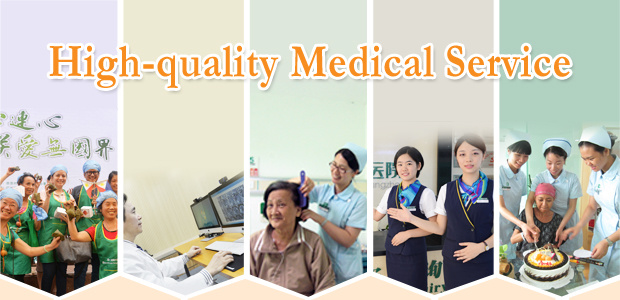 Adhering to the principle of "All Patient-centered", MCHG always devotes itself to providing patients with humanized, all-around and high quality medical services.
In MCHG, every patient's diagnosis and treatment are made by the Multidisciplinary Team which is composed of outstanding experts from different department. Doctors and nurses are 24 hours on duty to monitor patients' condition. For patients from different countries, we offer 24-hours free translation services and self-catering kitchens equipped with microwave oven, induction cooker, refrigerator, kitchenware. Free medical tourism are arranged every week to relax patients' mind.
Besides, two satellite offices are respectively set up in Manila and Cebu City to offer cancer patients free face-to-face expert consultation. For expert consultation, please click to make an appointment.
In MCHG, we provide cancer patients with 18 advanced anticancer technologies, cozy hospital environment and high quality medical services, and always strive to help patients improve their living quality, relieve their pain and prolong their survival time. Your journey to end cancer starts here, everyone in MCHG will make every effort to help you!
*Surgery, in addition to the appropriate chemotherapy and radiotherapy, are effective in treating early cancer, but certain patients in late stage of cancer may not be tolerate surgery well as they can be relatively weak. A combination of carefully planned minimally invasive therapy, chemotherapy or radiotherapy can effectively reduce the side effects and discomfort of treatment and may help patient get better efficacy.