Treatment for Common Cancers in Women
Every year, there are numerous women died of cancer worldwide. The common cancers that women suffering are breast cancer, cervical cancer, ovarian cancer and endomentrial cancer, together they are threatening women's happy life. Knowing detailed information about cancer prevention, detection and treatment do help women save lives.
Equipped with 18 minimally invasive cancer therapies and humanistic service, St.Stamford Modern Cancer Hospital Guangzhou has benefited so many female cancer patients. These cancer survivors are so generous to share their anticancer experiences to encourage more people fighting against cancer.
If There's any question about cancer, please call us at 63-02-8221222 or chat online now.
Breast Cancer - the most common cancer that women may face in their lifetime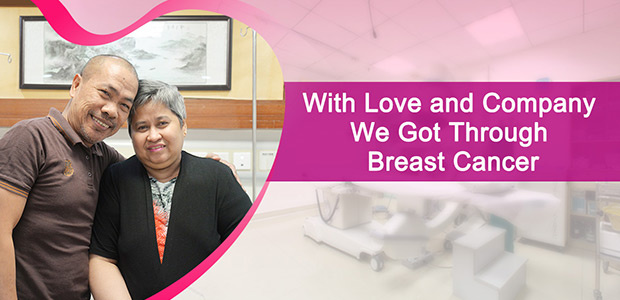 Jean, a teacher from the Philippines, was diagnosed as breast cancer with a big tumor in 2013. In order to protect her from breast removal and severe side effects of chemotherapy, her husband looked for other treatment options. Finally he found St. Stamford Modern Cancer Hospital Guangzhou. With interventional therapy and cryotherapy, tumor cells in her right breast have been destroyed and her condition is stable.
Up till now, 4 years passed, there is no sign of recurrence and they cherish a happy life. With love and company, they got through Breast Cancer!
Click to know how did she defeat breast cancer
Cervical Cancer has closest links to sex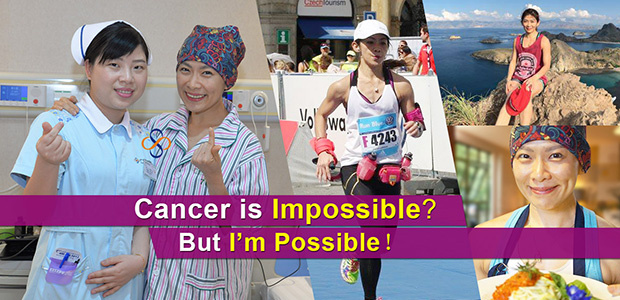 HARYATI LAWIDJAJA(Fey) comes from Indonesia. She's a life-enjoyer, she loves doing exercise, traveling, cycling.
In 2016, she was diagnosed as stage VI cervical cancer. She also sought treatment in Singapore but doctors there only suggested chemotherapy. Due to the severe side effects, I refused and kept looking for better option. Later she took a combined minimally invasive treatment in St. Stamford Modern Cancer Hospital Guangzhou. In June, 2017, she came back for regular recheck and the doctor said the CT scans showed there were no cancer cells in her body and her condition backed to normal. She said it was the best gift she's ever received in my life. She hopes my experience sharing and positive attitude towards life will encourage people suffering cancer.
Click to read her inspiring anticancer story
Endometrial Cancer occurs most often in women age 55 and older.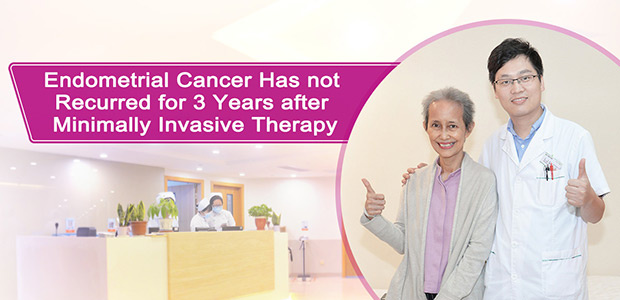 Linda, 62 years old, comes from Jakarta, Indonesia. She was diagnosed with stage III endometrial cancer in 2014, but now the tumor was gone after taking interventional therapy, natural therapy and radical resection in St. Stamford Modern Cancer Hospital Guangzhou. Three years has passed,she is still alive and healthy. Regular monitoring is required once a year and the latest CT scan showed that there's no sign of recurrence. "Endometrial cancer was one terrible episode in my life but it can never destroy my life." she said gratefully.
Read her story and get inspired
Ovarian Cancer is more likely to occur as women get older.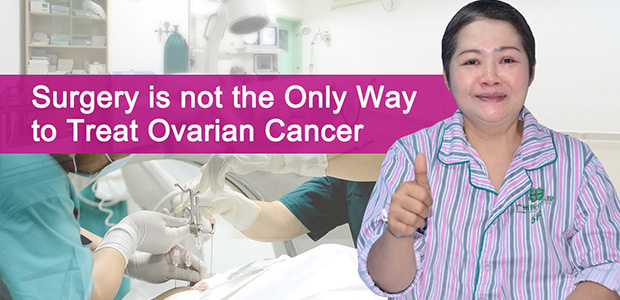 LANDRIANY, an Indonesian, is 50 years old this year (2016). She was diagnosed with ovarian cancer in 2014. She took surgery and chemotherapy which made her lose hair completely. The doctor in Indonesia asserted her condition was too serious to perform surgery. In Nov. 2015, she arrived at St.Stamford Modern Cancer Hospital Guangzhou, based on her individual condition, professional MDT (multidisciplinary team) customized personalized treatment plan combining interventional therapy and microwave ablation. After taking 5 courses of interventional therapy and 2 courses of microwave ablation. Her tumor has shrunk to 6 cm with stable condition.
For more details about her anticancer journey
Besides, Lung Cancer, Colon Cancer are also threatening women health. Cancer experts of St.Stamford MCHG remind you to watch out for certain symptoms and get timely detection and treatment as soon as possible.
Minimally Invasive Treatment including interventional therapy, cryotherapy, microwave ablation and particle implantation require no surgery, small trauma and cause few side effects. It had benefited numerous cancer patients. Patient story sharing is the most convincing evidence of our advanced treatment technology and considerate service, meanwhile, it is also encouragement for us to make further efforts to help more cancer patients.