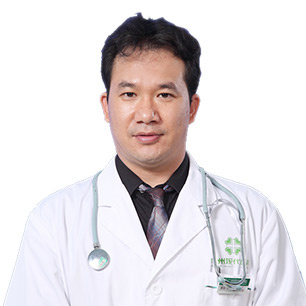 Li Zhifei

Position: Director of the 6th floor Oncological Ward

Title: Deputy Chief Physician, associate professor

Specialty: Minimally invasive treatment and molecular targeted drug therapy for various tumors
Introduction:
Li Zhifei was born into a medical family and has been engaged in oncology clinical work for more than 20 years. He has a solid theoretical foundation and rich clinical experience, and he has unique insights into various difficult tumor treatments. Dr. Li is good at minimally invasive treatment and molecular targeted drug therapy on advanced tumors, inoperable tumors and recurrent tumors.
Educational background:
Sun Yat-sen University Cancer Center
Medical experience:
Member of Chinese Medical Association
Member of China Anti-Cancer Association
Member of Dongguan Anti-Cancer Association
Member of Dongguan Medical Association of Oncology
Academic achievement:
He has published many articles in various academic journals and won the Regional Science and Technology Award for his investigation and research on the distribution of nasopharyngeal carcinoma in Youjiang River area. He also published articles including"Clinical Analysis of 107 Cases of Radiotherapy for Nasopharyngeal Carcinoma", "Analysis of TSGF Results of 34 Cases of Nasopharyngeal Carcinoma Before and After Radiotherapy", and "Application and Progress of Nanotechnology in Interventional Therapy for Cancer".
Research technology:
Chemotherapy and radiotherapy
Minimally invasive therapy for tumor
Interventional therapy
Research area:
Tumor
*Surgery, in addition to the appropriate chemotherapy and radiotherapy, are effective in treating early cancer, but certain patients in late stage of cancer may not be tolerate surgery well as they can be relatively weak. A combination of carefully planned minimally invasive therapy, chemotherapy or radiotherapy can effectively reduce the side effects and discomfort of treatment and may help patient get better efficacy.