How long is the survival time of cancer patients?*
When cancer occurs, most people think of death and lose hope. In their mind, it' s impossible to make through cancer, let alone survive for years. However, some cancer patients in St. Stamford Modern Cancer Hospital Guangzhou survived. They are not only beneficiary but also witness of the unswerving efforts St. Stamford Modern Cancer Hospital Guangzhou has made in cancer treatment. Minimally invasive treatment benefited numerous patients and owned itself reputation at home and abroad. Let's find out how did these therapies help cancer patients:
TJHAI SOE DJI has survived Cervical Cancer for 10 years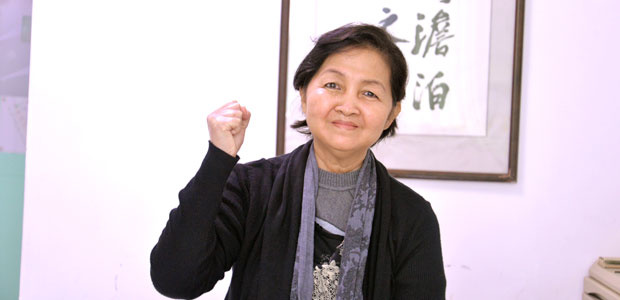 TJHAI SOE DJI
In June 2009, Tjhai went to hospital for checkup due to severe abdominal pain, the final diagnosis of Stage IV Cervical Cancer made her and her family in great desperation. The fear of surgery and its potential risk, TJHAI SOE DJI refused local doctors' suggestion. Dec. 17, 2009 was the first day that she visit St. Stamford Modern Cancer Hospital Guangzhou. "My condition was so bad when we arrived here. I can eat nothing at all. Even only a few steps would take all my strength away. I needed to rely on a wheelchair." From 2009 till now, Tjhai has constantly visited the hospital for treatment and follow up examinations. After receiving interventional therapy, natural therapy, combination of western medicine & traditional Chinese medicine etc., her condition recovered well. Multiple follow-up inspections show no signs of recurrence and metastasis, and the tumor in the body has completely disappeared. Click to read her anticancer story
HATTA has survived Rectal Cancer for 12 years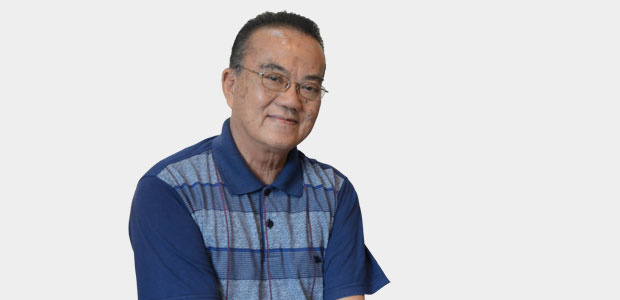 HATTA
HATTA was diagnosed with rectal cancer in 2007. Doctors in local hospitals suggested him to take operation to remove the tumor. He refused, because he did not want to live with an ostomy bag. Later, he learned that there are minimally invasive therapies for cancer patients in St. Stamford Modern Cancer Hospital Guangzhou, which can achieve the same efficacy as operation but there is no need to undergo the suffering of operation. Therefore, he came to Modern Cancer Hospital Guangzhou in April, 2007. His tumor and symptom of bloody stool disappeared after taking interventional therapy, natural therapy and other treatments here. HATTA came back to Modern Cancer Hospital Guangzhou for follow-up checkup every year, HATTA gets a good prognosis, 11 years passed, his tumor never grew back or metastasized. Click to read his anticancer story
Elly has survived Lymphoma for 11 years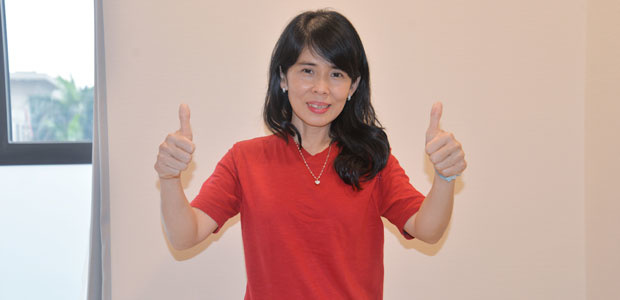 Elly
Elly, comes from Jakarta, Indonesia, was diagnosed as stage III lymphoma in 2008. After a removal surgery in Malaysia, her condition became worse with the lesion keeping swelling to more than 10 centimeters. Then she also took alternative medicine in Indonesia, while, her condition kept deteriorating. She lost confidence and a friend recommended St. Stamford Modern Cancer Hospital Guangzhou at that juncture. She decided to grasp this opportunity. In May, 2008, she came to St. Stamford Modern Cancer Hospital Guangzhou and took a combined therapy of interventional therapy and TCM &Western medicine. In May 2016, She came back for recheck. To her great delight, CT scan shows everything is normal with no sign of tumor recurrence, which means she has lived 9 more years fortunately since she was first diagnosed with lymphoma. Up till now, she has survived 10 years from cancer. Click to read her anticancer story
SUNG DJAN TJU has survived Nasopharyngeal Cancer for 10 years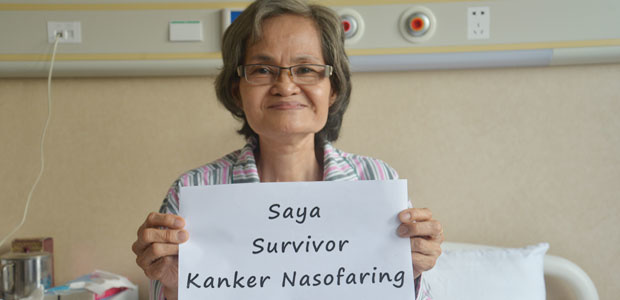 SUNG DJAN TJU
SUNG DJAN TJU, a 70-year old Indonesian, she found herself an egg-sized lump in there throat in 2009 and was confirmed to be nasopharyngeal cancer. Though surgery was performed in a local hospital, the tumor relapsed in 2 months. SUNG DJAN TJU rejected local doctor's suggestion of a second surgery and turned to St. Stamford Modern Cancer Hospital Guangzhou for minimally invasive therapy in July, 2009. Based on her condition, the multidisciplinary team (MDT) made her a treatment plan of inteventional therapy, radiotherapy and other comprehensive treatments. After 2 sessions of treatment, SUNG DJAN TJU's condition improved markedly, and the tumor finally disappeared. 10 years passed, SUNG DJAN TJU still lives a healthy life, her latest CT examination result shows no tumor recurrence and metastasis, tumor has completely disappeared. Click to read her anticancer story
Indra Kasih Tisnodjo has survived Breast Cancer for 9 years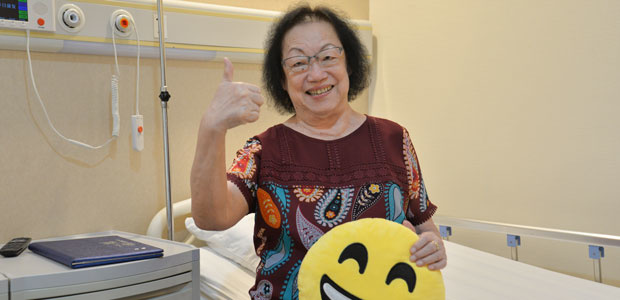 Indra Kasih Tisnodjo

Indra Kasih Tisnodjo, 78 years old, comes from Indonesia. Due to the genetic gene, her family are all prone to get cancer. In 2010, she was also diagnosed as infiltrating ductal carcinoma in her right breast in St. Stamford Modern Cancer Hospital Guangzhou. As she has suffered thyromegaly and took treatment in Indonesia for over 30 years, doctors applied particle implantation and natural therapy to her case. After the treatment and recuperation, Test results showed that all of her indicators were normal and her condition returned to normal. Her bulging eye caused by thyromegaly was also backed to the site. After 7 years of follow-up, doctors announced that she would not need anticancer medicine any more. Nowadays, she is in good spirit with clear mind. It is hard to believe that she is a 78-year-old patient who has been fighting against cancer for 8 years. Click to read her anticancer story
Indahwati Iwan has survived Breast Cancer for 8 years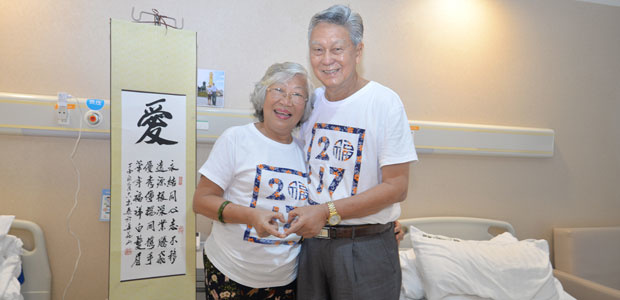 Indahwati Iwan and her husband

In 2011, Indahwati Iwan came to St. Stamford Modern Cancer Hospital Guangzhou for examination because of diarrhea. Examination results showed that she got Stage II breast cancer. She chose to take treatments in St. Stamford Modern Cancer Hospital Guangzhou because she believed that the advanced medical technologies could help her fight against cancer. After comprehensive treatment, the carful nursing and encouragement from doctors and nurses of St. Stamford Modern Cancer Hospital Guangzhou, her condition gradually became better.In 2016, she also attended Pink Ribbon Campaign in Surabaya as a cancer warrior to encourage more breast cancer patients to fight cancer. Indahwati Iwan regularly came back to St. Stamford Modern Cancer Hospital Guangzhou for follow-up checkup every year, and took natural therapy to improve her immunity and prevent recurrence. 7 years passed, many times of PET/CT showed that there was no evidence of recurrence. Click to read her anticancer story
If there's anyone around you being diagnosed as cancer, please do not hesitate to call 02-8-8221222 to make an consultation or request an appointment online.
Cancer doesn't mean death in JCI (Joint International Commission) accredited hospital--St. Stamford Modern Cancer Hospital Guangzhou. Equipped 18 advanced anticancer technologies, such as interventional therapy, cryotherapy, microwave ablation, particle implantation and natural therapy, featuring small trauma, less side effects and better efficacy, St. Stamford Modern Cancer Hospital Guangzhou pools a multidisciplinary team (MDT) specially formed to treat cancer and make individual therapeutic plan for cancer patients; the MDT includes departments of oncology, surgery, internal medicine, radiology, traditional Chinese medicine, nursing, etc.
*Surgery, in addition to the appropriate chemotherapy and radiotherapy, are effective in treating early cancer, but certain patients in late stage of cancer may not be tolerate surgery well as they can be relatively weak. A combination of carefully planned minimally invasive therapy, chemotherapy or radiotherapy can effectively reduce the side effects and discomfort of treatment and may help patient get better efficacy.