How to treat Stage 4 Colon Cancer?
Surgery, chemotherapy, and radiotherapy are three types of common traditional treatments for stage 4 colon cancer. However, certain patients in the late stage of colon cancer may not be able to tolerate these traditional treatments as they cause great trauma and toxic side effects. What's worse, the patient may experience a very poor quality of life because they have to wear an ostomy pouch after surgery. Are there any other treatment options for stage 4 colon cancer patients? Definitely, the answer is YES. Minimally invasive therapy, a cutting-edge anti-cancer technology that features small trauma, few toxic side effects, good efficacy, and quick recovery, has brought new hope for colon cancer patients. The good efficacy and prognosis of minimally invasive therapy have gained wide recognition and trust from colon cancer patients all around the world.
HATTA has survived Colorectal Cancer for 12 years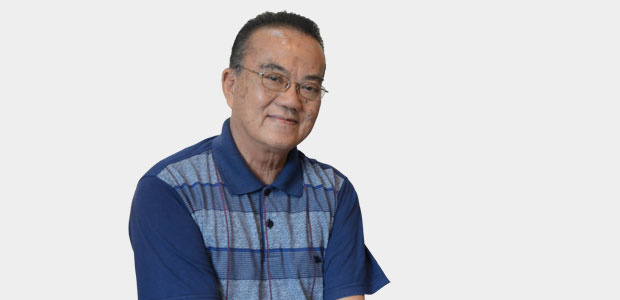 HATTA
HATTA was diagnosed with colorectal cancer in 2007. Doctors in local hospitals suggested him to take operation to remove the tumor. He refused, because he did not want to live with an ostomy bag. Later, he learned that there are minimally invasive therapies for cancer patients in St. Stamford Modern Cancer Hospital Guangzhou, which can achieve the same efficacy as operation but there is no need to undergo the suffering of operation. Therefore, he came to Modern Cancer Hospital Guangzhou in April, 2007. His tumor and symptom of bloody stool disappeared after taking interventional therapy, natural therapy and other treatments here. HATTA came back to Modern Cancer Hospital Guangzhou for follow-up checkup every year, HATTA gets a good prognosis, 11 years passed, his tumor never grew back or metastasized. Click to read his anticancer story
Cutting-edge Technology for Stage 4 Colon Cancer
The treatment for colon cancer depends on the size, location, extent of the disease as well as the patient's health condition. At St Stamford Modern Cancer Hospital Guangzhou, experts from the Multidisciplinary Team(MDT) will jointly hold a consultation to discuss appropriate treatment options for colon cancer patients, so as to protect their anal and intestine, also to avoid resection and the suffering from the artificial anus.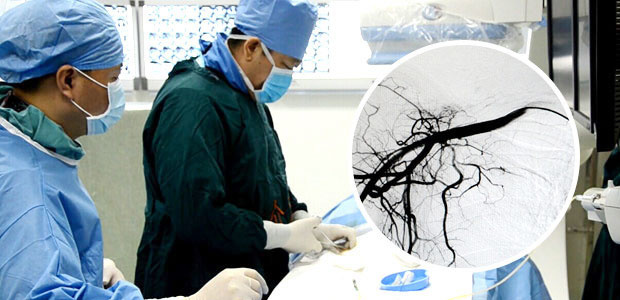 If you want to know more about colon cancer treatment, we are here to help you. Consult Online, call at 02-8-822122 (Manila Office) / 0917-599-2277 (Cebu Office), or fill in the FORM to make an appointment for expert consultation.
Interventional Therapy VS Systemic Chemotherapy
Systemic chemotherapy is of great toxic side effects and low drug concentration because the anti-cancer drugs are given via intravenous injection, which means the drug will reach every organ and tissue, resulting in the death of both normal cells and cancer cells. For interventional therapy, it is of high drug concentration and few toxic side effects because anti-cancer drugs are directly given to the tumor with a 1-2mm incision, killing cancer cells precisely without hurting other normal tissues and cells.
Cryotherapy VS Surgery
Colon cancer patients in late-stage are very likely to get infections and complications after surgery as surgery is of great trauma and side effects. Besides, a patient who takes surgery has a higher risk of recurrence and metastasis because surgery can not clear all the cancer cells. But for cryotherapy, it is an advanced ablation technique that can remove tumor tissues like a scalpel. Compared with surgery, cryotherapy is associated with lower risks, fewer damage, fewer complications and bleeding, and quicker recovery. It can be performed repeatedly to prevent the recurrence of colon cancer.
Microwave Ablation: Microwave ablation is of great advantages, such as high safety and efficiency, short operating time, few toxic side effects, wide adaption, and low recurrence rate, it can ablate a 6-cm tumor in 10 minutes via a 2mm needle.
Gene Targeted Therapy: Gene Targeted Therapy is a type of radical anti-cancer treatment because it targets the root of the disease by correcting the abnormal gene. Compared with traditional therapies, gene-targeted therapy is safer, more accurate and effective.
Green Chemotherapy: Green chemotherapy is an improvement of chemotherapy, which minimizes the side effects of chemotherapy while maximizing its efficacy. Green chemotherapy is considered a new chemical weapon of killing cancer.
Photodynamic Therapy (PDT): PDT is a form of phototherapy involving light and a photosensitizing chemical substance, used in conjunction with molecular oxygen to elicit cell death (phototoxicity). Photodynamic therapy's advantages lessen the need for delicate surgery and lengthy recuperation and minimal formation of scar tissue and disfigurement.
Combination of TCM and Minimally Invasive Therapy: combined therapy of TCM & minimally invasive targeted treatment kill cancer cells effectively, reduce toxic side effects, lower the rate of cancer recurrence, and greatly improve the survival rate.
Want to know which kind of treatment is suitable for your condition? Consult Online or call at 02-8-822122 (Manila Office) or 0917-599-2277 (Cebu Office) to make an appointment for expert consultation and get professional treatment advice.
*Surgery, in addition to the appropriate chemotherapy and radiotherapy, are effective in treating early cancer, but certain patients in late stage of cancer may not be tolerate surgery well as they can be relatively weak. A combination of carefully planned minimally invasive therapy, chemotherapy or radiotherapy can effectively reduce the side effects and discomfort of treatment and may help patient get better efficacy.