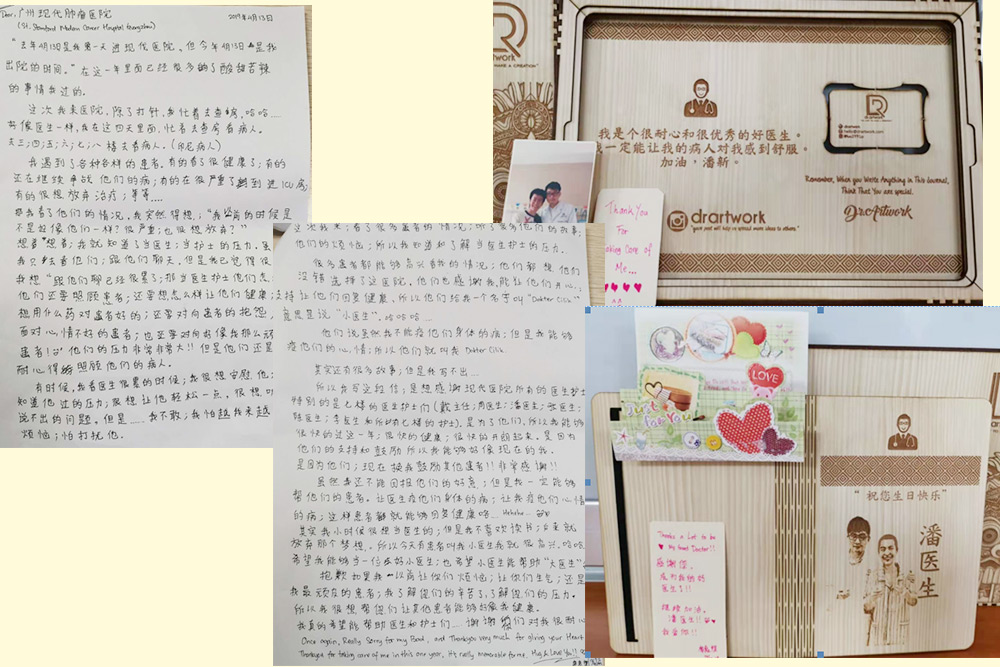 In order to show my gratitude to all the medical staff of the Breast Cancer Center, I wrote a letter. Thank you very much for giving your heart to me; Thank you very much for taking care of me in this one year. It's really memorable for me, hug & love you all! And I also made a gift for my attending doctor on his birthday.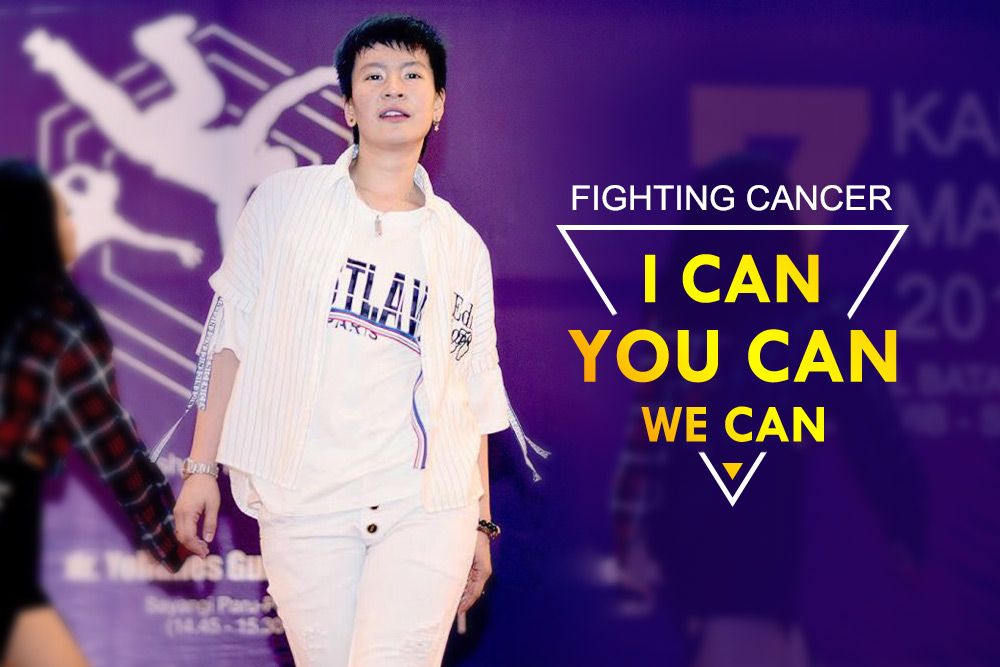 I am Cherry Leono, a 24-year old Indonesian, was diagnosed with stage IV breast cancer in March 2018. Rejecting local doctors' suggestion of chemotherapy, I turned to St. Stamford Modern Cancer Hospital Guangzhou for minimally invasive therapy. After comprehensive minimally invasive treatment, the tumor has gone and my life is back to normal, I am able to dance again.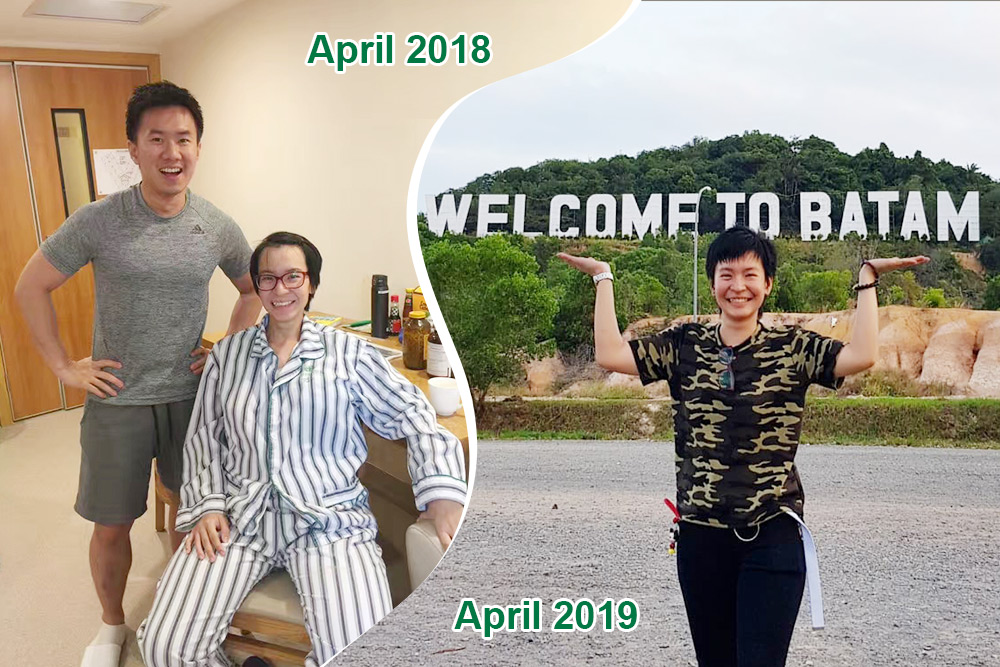 Last April 13 was the first day that I was admitted to MCHG, while this April 13 was the day that I left the hospital. I was in an extremely bad condition when I first came here, I lost 11kg, but looked like a pregnant woman because of ascites and edema. After one-year treatment here, the tumor disappeared, I gained weight and my life is back to normal.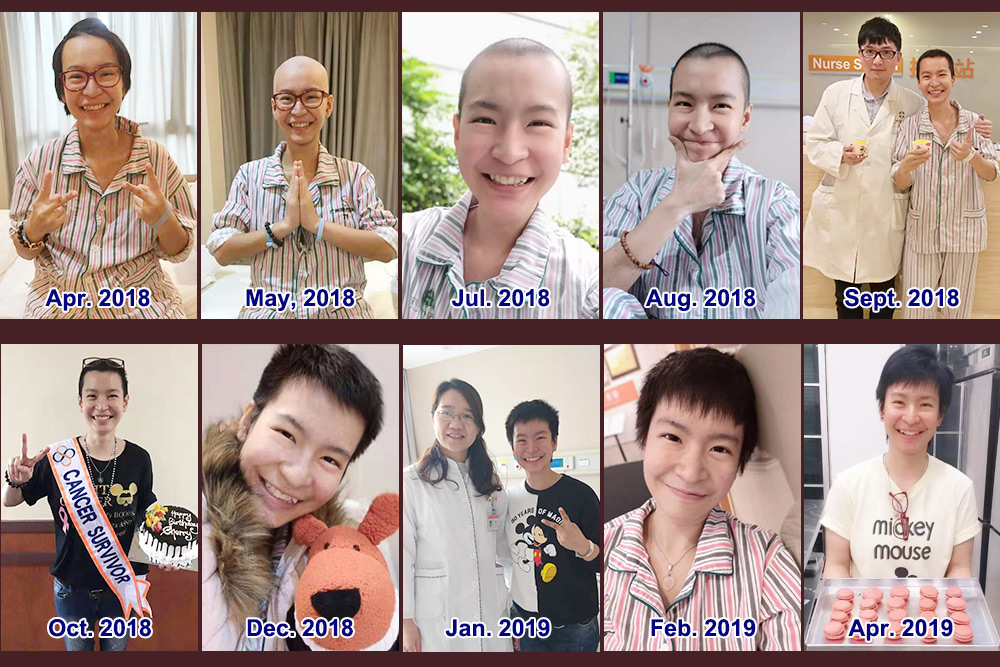 Inevitably, I experienced hair loss because of anti-cancer drugs. I knew many cancer patients are afraid of being bald, so I made this photo to encourage them. Maybe you are undergoing chemotherapy now, but your hair will grow back and cancer cells will disappear!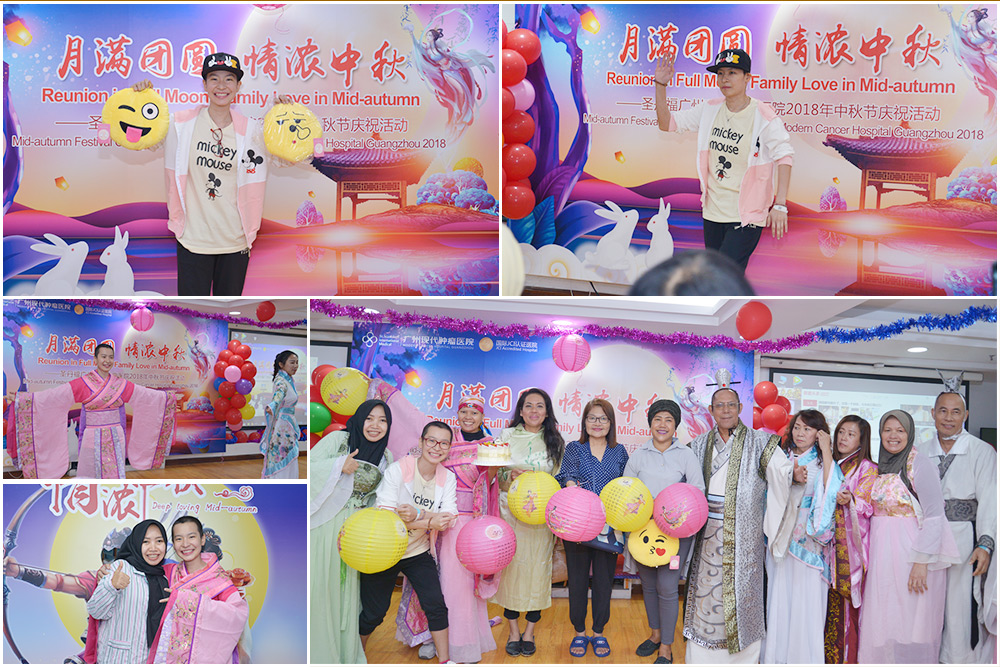 On Sept. 22, 2018, a special party was held by the hospital to celebrate the Mid-Autumn Festival. On the party, I wore the Han Chinese clothing and performed a dance.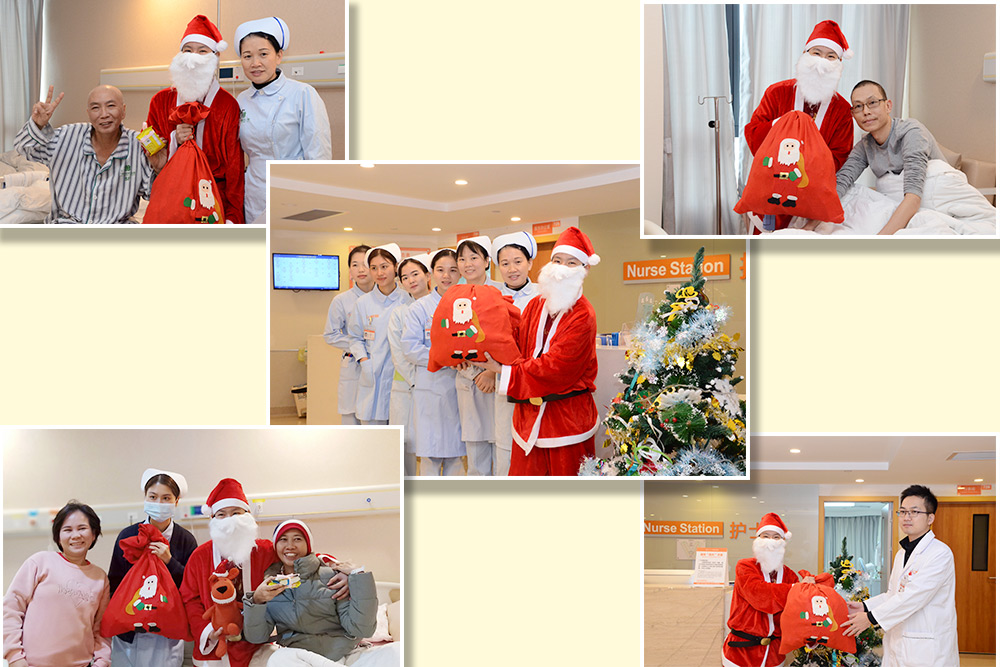 On December 2018, around Christmas, I dressed as Santa Claus and presented gifts to other cancer patients.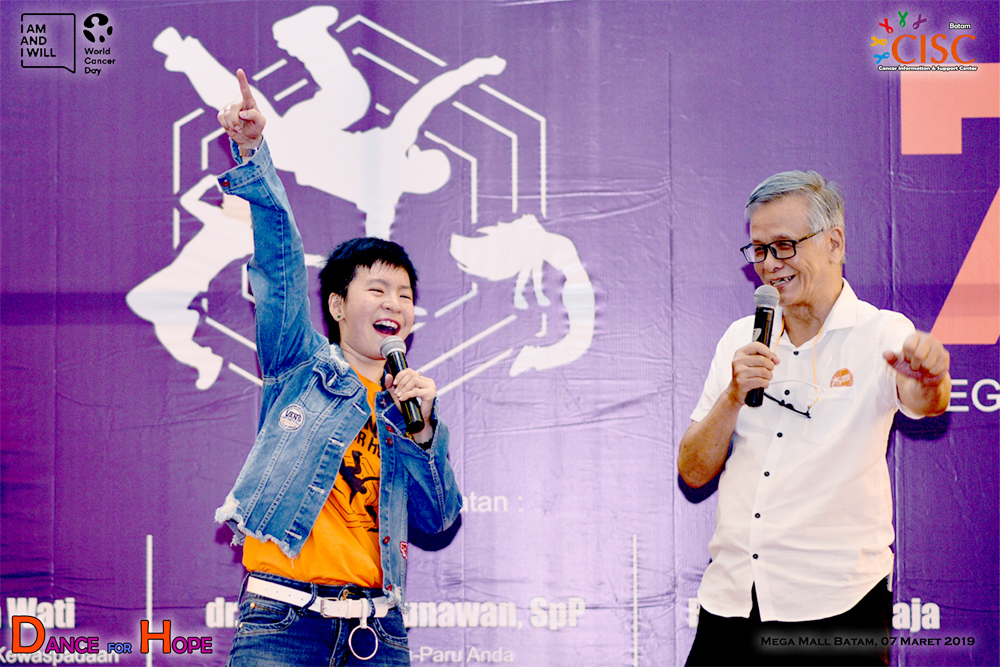 On March 7, 2019, I attended an event themed on Dance For Hope, which was held by the CISC (Cancer Information & Support Center) on the Mega Mall Batam, hoping to send positive energy through dance.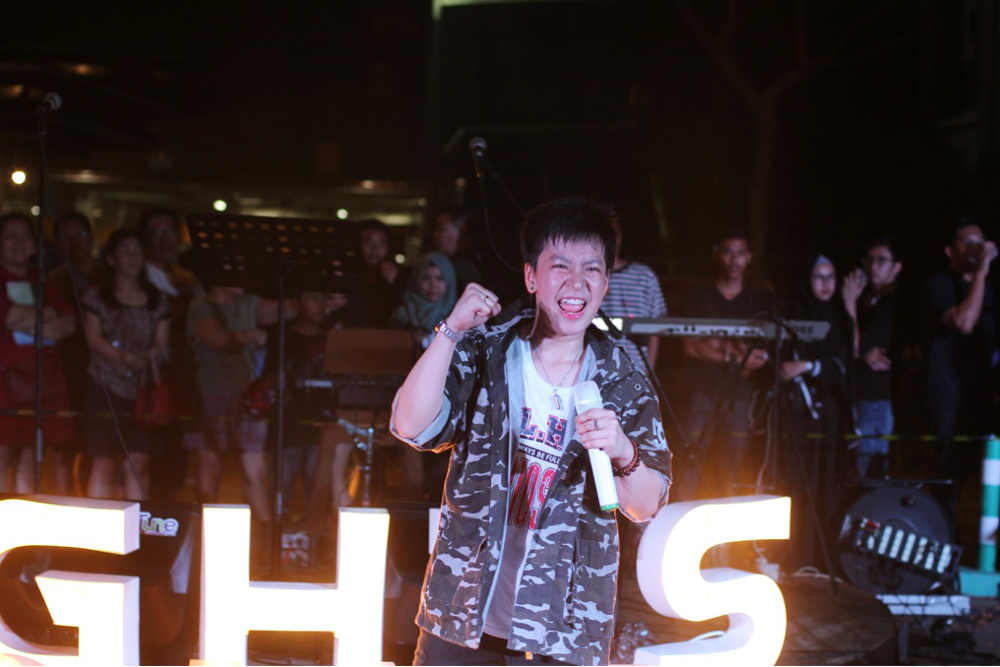 On March 10, 2019, I attended the Dance For Hop event again. I have once thought to give up, but doctors' and nurses' support and encouragement gave me power and hope. It's so glad that I can dance again, I will keep fighting!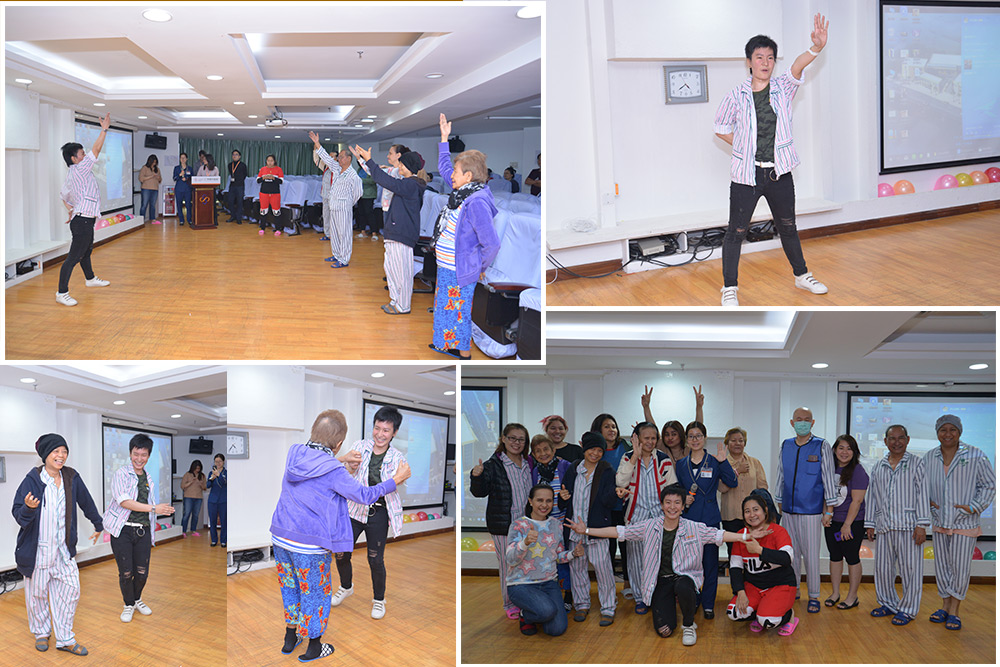 On the afternoon of March 16 and 17, with the help of the anticancer volunteer team, I hosted a meaningful activity- Healthy Dance Teaching! Dance made me stronger, so I taught other cancer patients and their families dance, hoping to bring benefit on their recovery.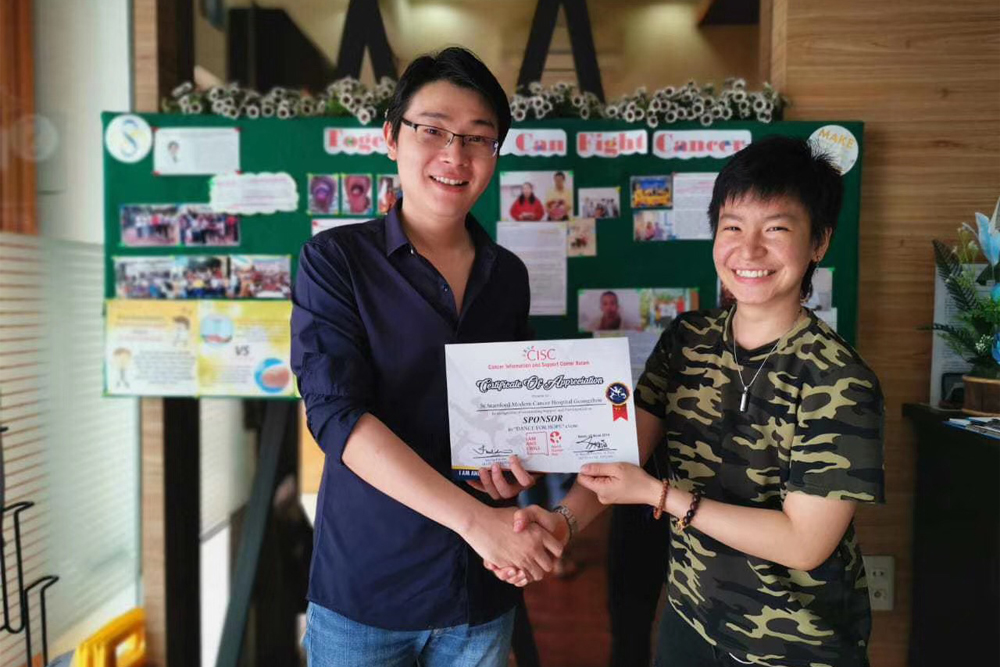 March 28, 2018, was the day that I got the diagnosis of Stage IV breast cancer, and I came to the Medan Office of MCHG for help the first time. One year later, on March 29, 2019, I came back to the office and awarded a certificate of appreciation to express my gratitude. Really appreciate all your encouragement and support, it's you that keep me smile and healthy!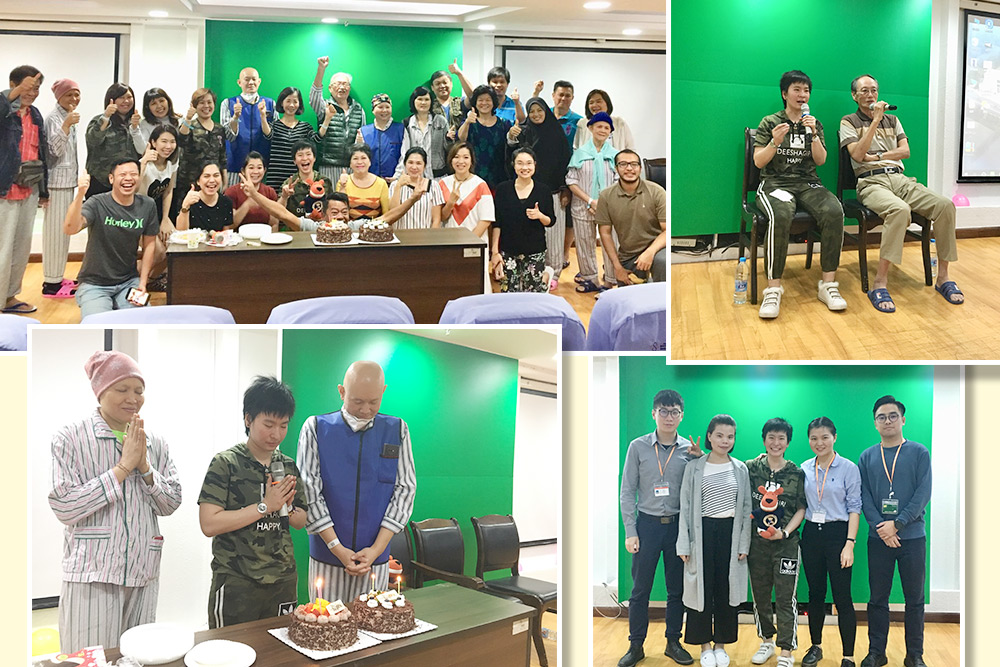 So many people asked me to share my anticancer experience, so I decided to have a sharing session on April 13, 2019, because the day is my one-year anniversary of taking treatment at MCHG. I shared my tears and joys, hoping to motivate more cancer patients!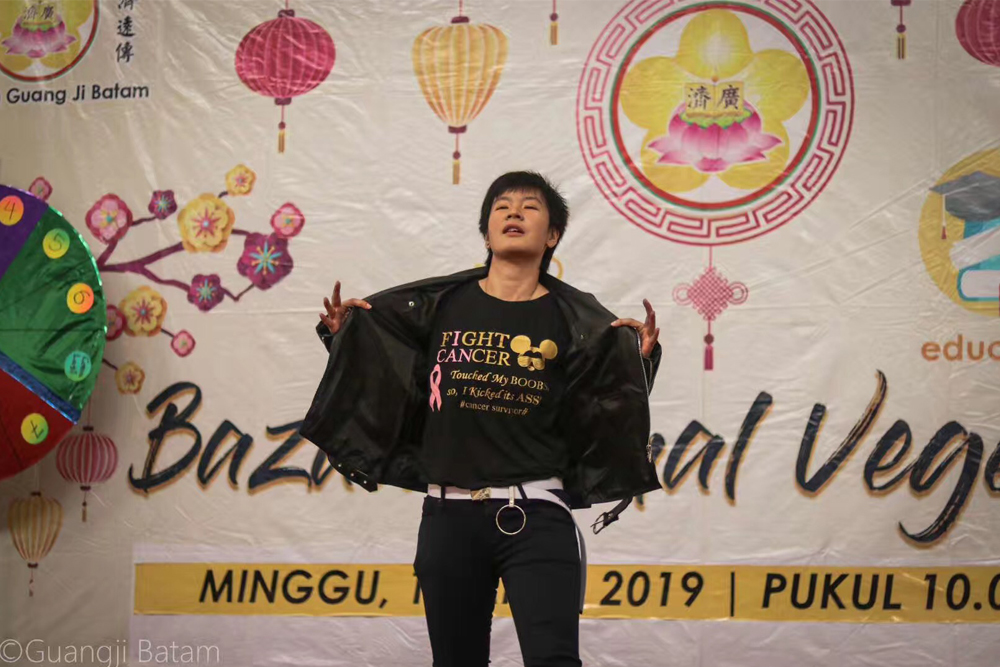 It's an honor to be invited as a Motivator & Special Dancer By Guangji Foundation Batam on April 14, 2019. Thank you very much for trusting me and giving me a chance to perform and motivate all people. I will continue to do Good Deeds & Inspire all people around the world.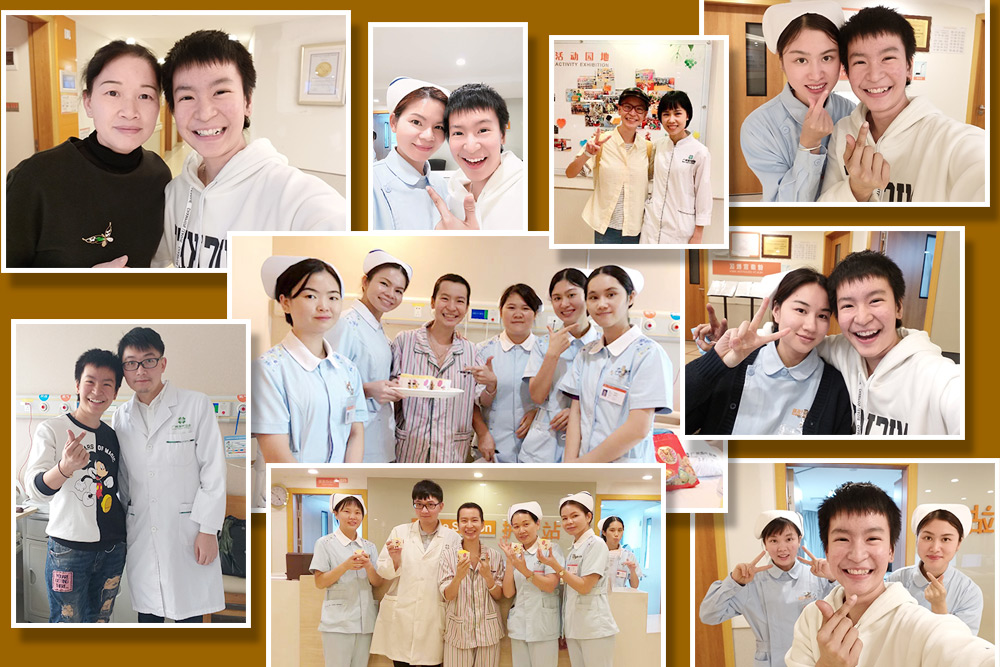 During my treatment at MCHG, I gained not only health improvement but also precious friendship. Thank doctors and nurses for your care, support and companion. You will always be my friend, love you all!