WONG NYUK FAH: Treated by integrated therapy, I'm no longer scared of cancer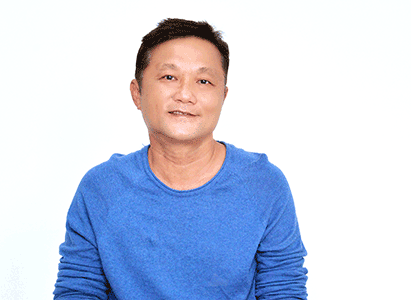 WONG NYUK FAH
WONG NYUK FAH,who is from Malaysia, has a very happy family and successful career. However, an regular health check in Feb,2014 shocked this family.
"I have health check every year but the 2014 annual exam found out that something unusual with my prostate and the PSA value was abnormally high. The normal value with PSA should be within 4ng/ml but mine was up to 9.5ng/ml. I went to the specialist for further exam and my doctor told me that I had prostate cancer. I was very scared as people usually think cancer equals to death," WONG NYUK FAH told us the whole story calmly. However, when he just knew his condition, he was very depressed and could not even believe it. Fortunately, his wife and children were there to encourage him and persuaded him he not to give up the treatments. His family asked around the treatment suggestions and consulted many doctors in Malaysia, who all suggested him to take surgery which WONG NYUK FAH refused to do. His wife also googled online about his condition and found out that Modern Cancer Hospital Guangzhou can treat him without surgery but minimally invasive treatments including radioactive seed implantation and bio-immunotherapy. So they went to the Kuala Lumpur office of the hospital for consultation first and then decided to come to the hospital for treatments.
In Aug, 2014, with the companion of his wife, WONG NYUK FAH came to Modern Cancer Hospital Guangzhou. Based on his diagnosis and physical condition, the doctor made the treatment plan which was radioactive seed implantation +bio-immunotherapy. As WONG NYUK FAH had known about radioactive seed implantation, he took the treatment suggestion from the doctor. "About one and half month after the first session of treatments, I went to the hospital by myself for checkup and happily found out that my PSA value has fallen from 20ng/ml to 0.6ng/ml. I was convinced that doctors from Modern Cancer Hospital Guangzhou are very professional." WONG NYUK FAH was more confident since the first treatment received excellent effects.
"When he first knew he had cancer, he was very depressed and could not accept it. But I was more optimistic and did not want to give up. The doctor said that it was at early stage which usually has good chance to get cured. It is understandable that he could not accept the fact. But if I was not strong enough to be with him and fight with him, the situation would be more serious. I encouraged him a lot and he then also became more confident as he found out his PSA value turned normal after taking the treatment here. With bland diet and frequent exercise, his condition got better and better and he is more positive." WONG NYUK FAH's wife told us about his mood changes before and after the treatments in Modern Cancer Hospital Guangzhou.
Up to now, WONG NYUK FAH has received one radioactive seed implantation and 3 times of bio-immunotherapy, with which, his PSA value falls to 0.0ng/ml and his weight increases. WONG NYUK FAH told us happily that the treatment effects are quite good and he is no longer scared of cancer.
If you have any questions, please contact us via online consultation, email or phone call. If you find our website useful, please follow our FaceBook and YouTube, health information will be updated regularly.
Online Inquiry
CLICK HERE!
Let's Have A Healthy Life!
Video
To show you
what is cancer by
videos
Chatting on Facebook

Become a fan of us!
+Follow
We are waiting for you.