Nursing Intervention Before Cancer Treatment Can Improve the Efficacy
  With the development of medical technology, cancer treatment method is changing with each passing day. But in the clinical, treatment of many kinds of cancers have not got excellent results. Why is this? Cancer experts point out that to improve the therapeutic efficacy, besides state-of-the-art treatment technology, it is still required to strengthen the nursing intervention. Good nursing interventions before and after treatment can help patients dismount psychological burden and enhance the confidence of patients on treatment and improve efficacy. So how can we do a good job of nursing intervention? Experts of Modern Cancer Hospital Guangzhou would like to give some instructions about it.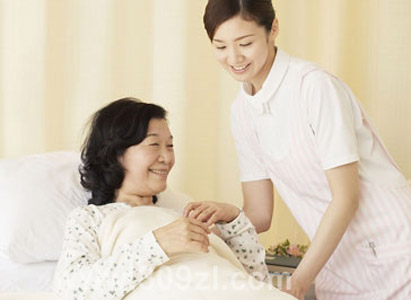 Firstly, give psychological care. From hospitalization, doctors and nurses should take the initiative to bring patients closer together: patiently listen to the patients about the psychological needs and seriously explain to patients the doubts. Patients must be treated like family with affection and patience to increase the confidence of the patients treated.
  Secondly, perform treatment and care. During the process of treatment, doctors and nurses should carefully explain to patients and their families about the advantages of the treatment program, and timely make clear the problems that may arise in the course of treatment to acquire their understanding and active cooperation. It is also necessary to teach patients how to carry out the day-to-day care before treatment, such as: how to defecate in bed? How to keep the wound clean? How to clean up oral secretions, etc.? All these can prevent infection.
  In addition, we should pay attention to diet care. Cancer is a kind of consumptive disease, and cancer patients' bodies are very weak. This requires the doctors and nurses to make clear of the importance of how to enhance nutrition before and after treatment and to increase the immunity. Patients shall have reasonable diets which mainly are more high-protein, high-calorie, high- vitamin, high-fiber foods, and try to avoid eating spicy foods.
  Modern Cancer Hospital Guangzhou has devoted multiple years to the study of the treatment of neoplastic diseases, combined the advantages of traditional Chinese medicine and Western medicine and created a variety of advanced & special therapeutic techniques, and obtained good results in the clinical application process. Always adhering to the aim of "creating the most satisfactory medical services for the human", Modern Cancer Hospital Guangzhou not only focuses on the advanced treatment technology investment, but also provides true humane care services which have again and again touched countless cancer patients and won good reputation both at home and from abroad.
If you have any questions, please contact us via online consultation, email or phone call. If you find our website useful, please follow our FaceBook and YouTube, health information will be updated regularly.
Online Inquiry
CLICK HERE!
Let's Have A Healthy Life!
Video
To show you
what is cancer by
videos
Chatting on Facebook

Become a fan of us!
+Follow
We are waiting for you.