Family members' emotion plays a vital role in patient's condition
  Family members are the earliest persons to know patient's condition, treatment plan and prognosis from the moment of getting sick. In front of the patient, they shouldn't show their bad mood even if they know the deterioration of patient's condition or hopeless in patient's treatment, or it will easily lead to negative influence on patient and vast adverseness to treatment. Therefore, patient's family members should take notice in the following four points: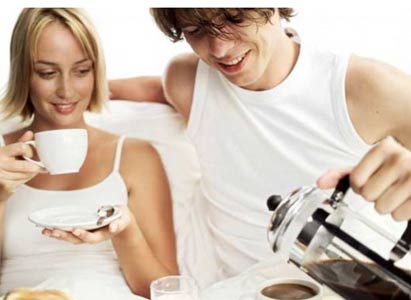 1. Keep calm, confront actively
  Family members should not be frightened nor be crying if they are in first time to know someone is suffering from cancer. Cancer doesn't mean death since many cancer patients can get favorable effect through treatment. Consequently, family members should stay calm and search for treatment with active mind: bring patient to specialized cancer hospital for consultation and examination, choose appropriate treatment plan according to doctor's suggestion.
  2. strengthen confidence and encourage patient
  After patients knowing their suffering, they are always hopeless and pessimistic which will quicken the advancing of disease and be adverse to treatment and prognosis. At that time, family members should strengthen their confidence and encourage patients as well as their friends and families around to fight against cancer together with positive and optimistic mood.
  3. Daily nursing
  Taking good daily nursing to patients is very crucial whether during hospitalization or home convalescence. Daily nursing including living, diet and psychology can be made by the suggestion from patients' attending physician according to patients' exact condition. Cancer patients generally may have loss of appetite and indigestion; therefore they should take nutritious and digestible foods and avoid stiff, hot and spicy foods.
  4. keep patients active
  Family members should encourage patients to participate in various social activities and do some housework or a certain amount of work if patients' physical condition allowed. Thus patients get the value of existence and improve survival confidence accordingly.
If you have any questions, please contact us via online consultation, email or phone call. If you find our website useful, please follow our FaceBook and YouTube, health information will be updated regularly.
Online Inquiry
CLICK HERE!
Let's Have A Healthy Life!
Video
To show you
what is cancer by
videos
Chatting on Facebook

Become a fan of us!
+Follow
We are waiting for you.