An Appreciation Letter from the Families of a Bangladesh Intestinal Cancer Patient
  Mr. Tan, who is a Bangladeshi, suddenly occurred to abdominal pain, distension and vomit in Feb. 2012. After undergoing PET/CT examination in local hospital, a mass was found in Mr. Tan's abdomen which was then diagnosed with intestinal cancer with colic omentum and abdominal wall metastases. This sudden news is a heavy blow to Mr. Tan and his family. They send him to a local hospital for treatment, while it was with poor effect.
  In an occasional chance, they learnt about a hospital in Guangzhou, China, which is specialized in the treatment of cancer, that is Modern Cancer Hospital Guangzhou. For further treatment, Tan and his families decided to go to Guangzhou, China. After admission in May 2012, experts from Modern Cancer Hospital Guangzhou helped Mr. Tan with a detailed inspection, which showed that there is a mass with the size of 5×6cm in his abdomen. According to Mr. Tan's individual condition, the experts make out a treatment plan which is combined with particle implantation and interventional therapy. After treatments, Mr. Tan's body condition and mental status was improved to a large extent.
  During the administration period, all the experts, doctors, nurses and translators of Modern Cancer Hospital Guangzhou are very concerned about Mr. Tan's condition and needs. They encouraged him and his families to build confidence to fight against cancer and do not give up easily. Mr. Tan's family therefore wrote this letter of praise, to express their gratitude and appreciation.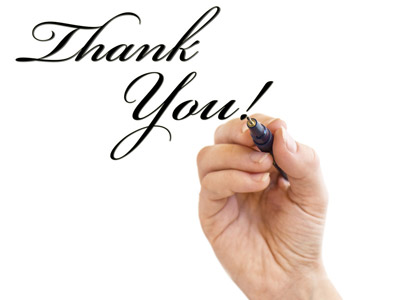 Dear Director Peng, all the doctors and nurses,
  I am Musfeq, from Bangladesh, the relative of Mr. Tan who is an intestinal cancer patient in Modern Cancer Hospital Guangzhou. In the past five days, I accompanied Mr. Tan to undergone treatments in your hospital. Although Mr. Tan is in advanced stage of colorectal cancer, I 'm very satisfied with your hospital's good therapeutic environment.
  From the beginning of admission, Director Peng has attached great importance to Mr. Tan's and developed treatment plans according to his individual condition. Director Peng is very excellent and I believe that his cancer treatment experience can help Mr. Tan. I hope Mr. Tan will be better soon after the treatment. God bless him!
  Although the environment here is very different from that in the Bangladesh, Dr Sakib Bengali and the translators tried their best to help us to adapt life in China and made us feel at home. Good luck to Dr Sakib Bengali!
  The nurses of Modern Cancer Hospital are also very outstanding. When Mr. Tan is in need of help, they are always around, they never made us feel being isolated and helpless. They work fast and carefully. They are the most capable nurses I have ever met.
  Eventually, I hope that Mr. Tan can stay away from cancer pain through the treatment of Modern Cancer Hospital Guangzhou and the protection of God.
  Thank you!
If you have any questions, please contact us via online consultation, email or phone call. If you find our website useful, please follow our FaceBook and YouTube, health information will be updated regularly.
Online Inquiry
CLICK HERE!
Let's Have A Healthy Life!
Video
To show you
what is cancer by
videos
Chatting on Facebook

Become a fan of us!
+Follow
We are waiting for you.