Medical Cooperation between China and Myanmar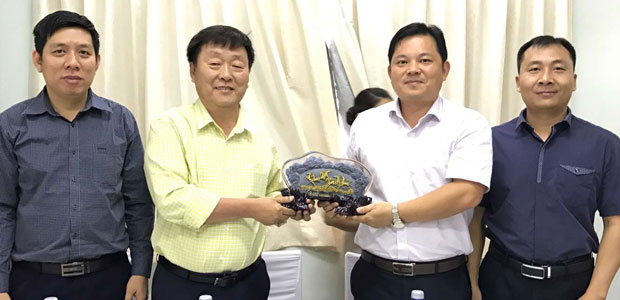 On the morning of November 22, 2016, under the leadership of Mr He Langbing (the Oversea Market Director) and Mr Hu Yong(the Manager of Myanmar Branch Office of St. Stamford Modern Cancer Hospital Guangzhou), the delegation from St. Stamford Modern Cancer Hospital Guangzhou visited AUNG YADANA HOSPITAL and got a warm welcome and reception from Chairman Dr. Aung Thein, Managing Director Aung Myint, Executive Director and Dr.Win Htun, Director Wai Phyo Lin. Focusing on the issue of oversea cancer treatment, both sides reached a consensus, hoping to make China become a new choice for Myanmar to take cancer treatment. We will take advantage of our advanced anticancer technologies and considerate service, and try our best to bring Burmese blessing. At the end of the meeting, Mr He Langbing presented a gift that represents luck and success to Dr. Aung Thein.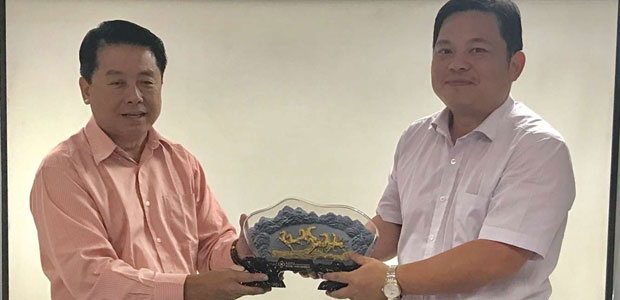 Medicine beyond borders. St. Stamford Modern Cancer Hospital Guangzhou always adheres to the mission of providing human beings with high quality medical services that are most convenient and considerate.In order to enhance the medical cooperation between Myanmar and China, the delegation subsequently visited SAKURA HOSPITAL in the afternoon. It's known that traditional surgery, chemotherapy and radiotherapy still are the major cancer treatments in Myanmar. With the purpose of prolonging Burmese cancer patients' survival time and improving their living quality, both sides came up with the common aspiration that make China become the third country for Burmese to take cancer treatment, after Singapore and Thailand. Besides, both sides had a deep discussion on strengthening the cooperation on medical service and management model. At the end, a gift represents luck and success was given to Dr.Htin Paw by Mr He Langbing.
*Surgery, in addition to the appropriate chemotherapy and radiotherapy, are effective in treating early cancer, but certain patients in late stage of cancer may not be tolerate surgery well as they can be relatively weak. A combination of carefully planned minimally invasive therapy, chemotherapy or radiotherapy can effectively reduce the side effects and discomfort of treatment and may help patient get better efficacy.