Lymphoma
Lymphoma is one of the top ten common cancers in the Philippines, Among Filipino adults, incidence rate rises steeply starting age 50 among males and at age 55among females. Can lymphoma be treated? Minimally invasive technology has the advantages of few side effect, little trauma and quick recovery. With this cutting-edge technology, lymphoma patients can avoid the suffering of traditional chemotherapy and radiotherapy and prolong their life.
Types of lymphoma
There are two main types of lymphoma, that is, Hodgkin lymphoma and Non-Hodgkin lymphoma, of which the latter is more common. There are many types of Non-Hodgkin lymphoma and it is mainly divided into acute Non-Hodgkin lymphoma and chronic Non-Hodgkin lymphoma. Based on the cell type, it can be divided into cell B lymphoma and cell T lymphoma, while the former is more common.
Interpretation of Lymphoma Pathology Report
• What are the differences between Hodgkin lymphoma (HL) and Non-Hodgkin lymphoma (NHL)?
• What is diffuse cell B lymphoma?
• Why bone marrow aspiration is required when one is suspected to be afflicted with lymphoma?
Staging of lymphoma and 5-year survival rate (Statistics comes from American Cancer Society)
Prognosis of Non-Hodgkin lymphoma depends on the malignancy. Though lymphoma patients with low malignancy are not easy to be treated, 5-year survival rate can reach 70%. Lymphoma with high malignancy is highly invasive, thus the survival rate decreases as the stage goes up. About 30% to 40% lymphoma patients can maintain long-term survival after treatment.
Torturous Traditional Anticancer technologies
Chemotherapy and Radiotherapy: severe toxic side effect, such as loss of hair and vomiting, etc.
New technologies to fight with lymphoma and improve survival rate effectively
Minimally invasive technology: 2-3 millimeter incision, few toxic effects and little pain.
Interventional therapy: with a 1-2 millimeter incision, anti-cancer drugs are directly given to the tumor, causing fewer side effects and drug concentration is 2-8 times higher than systemic chemotherapy, killing cancer cells more accurately.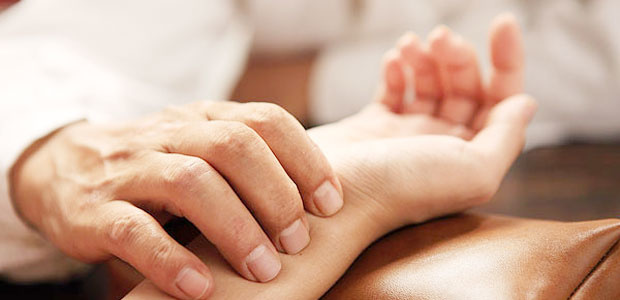 Combination of TCM (Traditional Chinese Medicine) and western medicine: Combination of traditional Chinese medicine and minimally invasive techniques can not only kill the cancer cells effectively, but also reduce toxic side effects, lower the rate of cancer recurrence, and greatly improve survival rate.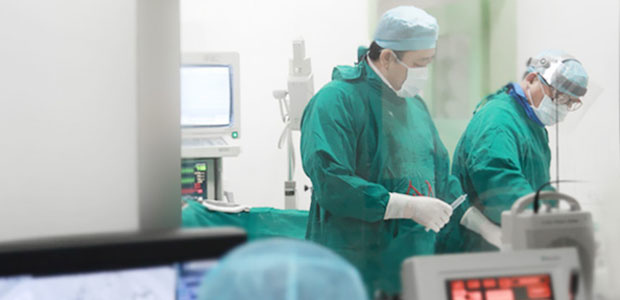 Green chemotherapy: Improved from traditional chemotherapy, green chemotherapy, avoiding the disadvantage of systematic chemotherapy, greatly improving curative effect and reducing toxic side effects, is a new generation of chemical weapons that kills tumors.
To know more cutting-edge technologies for treating lymphoma
The MDT (Multidisciplinary Team) of St. Stamford Modern Cancer Hospital Guangzhou will make therapeutic plan for lymphoma patients based on their condition.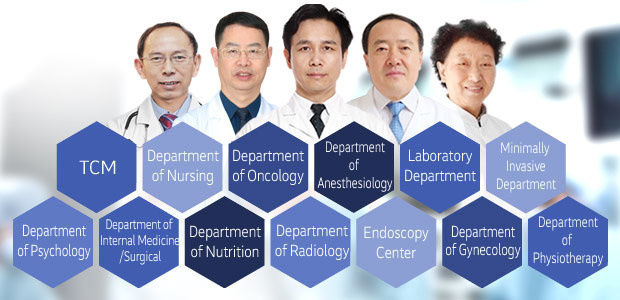 Five advantages of treating lymphoma in St. Stamford Modern Cancer Hospital Guangzhou
• Cozy and Comfortable Environment
Nursing and Diet for Lymphoma Patients
• Diet Care for Lymphoma Patients
• Three Principles of Home Care for Cancer Patients