Pancreatic Cancer
Early stage of pancreatic cancer is hard to be diagnosed. When patient is diagnosed as pancreatic cancer, normally more than 75% is advanced stage of cancer. There are not more than 30% cancer case can be treat and only 10% survival rate after treatment. The characteristics of minimally invasive treatment are lesser side effects, small trauma and fast recovery. This can help pancreatic cancer patient prevent from surgery and side effect from chemotherapy and radiotherapy to extend life span.
If you are diagnosed as pancreatic cancer, please make online appointment or contact us at 02-8-822122 (Manila Office) to have a consultation.
Classification of Pancreatic Cancer
Pancreatic cancer can be found at the head of pancreas and body of the pancreas. According to histopathology of pancreatic cancer, it can be divided into ductal adenocarcinoma and special type of pancreatic cancer (adenocarcinoma, mucinous neoplasm, signet- ring cell carcinoma, small cell cancer).
Interpretation of Pancreatic Cancer Pathology Report
3. What is the meaning of well differentiated and poor differentiated for pancreatic cancer?
If you want to know more about pancreatic cancer pathology report, make online appointment or call at 02-8-822122 (Manila Office) for expert consultation.
Pancreatic cancer stages and data of 5-years relative survival rate
Stage I Pancreatic Cancer: 12%--14%;
Stage II Pancreatic Cancer : 5%--7%;
Stage III Pancreatic Cancer : 3%;
Stage IV Pancreatic Cancer : 1%.
Treatment for Pancreatic Cancer
Torturous Traditional Anticancer Technology
Surgical Resection:Big Trauma and High Risk;
Radiotherapy and Chemotherapy: unbearable toxic side effects, like hair losing, vomiting and etc.
New Technology Options for Pancreatic Cancer Patients-Minimally Invasive Technology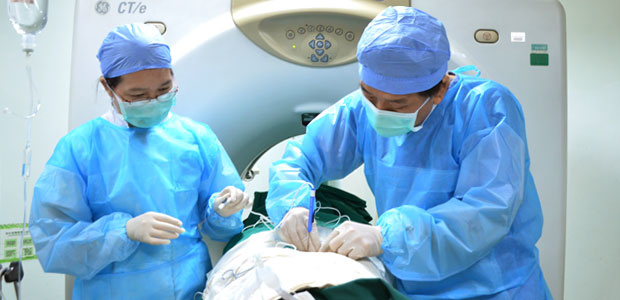 Nanoknife: High voltage pulses released from electrode probes, resulting in multiple permanent nano-meters Irreversible Electroporation, breaking through cancer cells, accurately destroys cancer cells, protects blood vessels and nerves around the lesion, enhances the body's immune mechanism, rapidly metabolizes dead cancer cells and prevents recurrence.
Interventional Therapy: with a 1-2 millimeter incision, anti-cancer drugs are directly given to the tumor, causing fewer side effects and drug concentration is 2-8 times higher than systemic chemotherapy, killing cancer cells more accurately.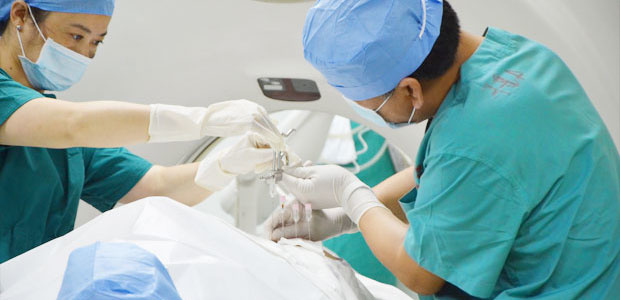 Particle Implantation: These implanted 125I seeds will keep emitting y-ray within the tumor, targeting to the cancer cells accurately; the radiation of seeds to tumor lasts for 180 days, high accuracy, millimeter minimally invasive; few toxic side effects and complications.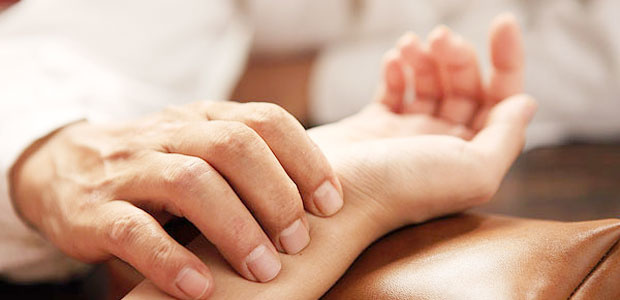 TCM & Western Medicine: Combination of traditional Chinese medicine and minimally invasive techniques can not only kill the cancer cells effectively, but also reduce toxic side effects, lower the rate of cancer recurrence, and greatly improve survival rate.
To know more cutting-edge technologies for treating pancreatic cancer
If you want to know more about pancreatic cancer treatment, we are here to offer help, make online appointment or call at 02-8-822122 (Manila Office) for expert consultation.
The MDT (Multidisciplinary Team) of St. Stamford Modern Cancer Hospital Guangzhou will make therapeutic plan for lymphoma patients based on their condition
MDT
Five Advantages of Treating Breast Cancer in St. Stamford Modern Cancer Hospital Guangzhou
• JCI International Medical Quality
Nursing and Diet for Pancreatic Cancer Patient
Postoperative Nursing of Pancreatic Cancer Patient