Celebrating Mid-Autumn Day Together, Enjoying the Moon on Pearl River
  Mid-Autumn Festival is a meaningful day symbolizing a happy family reunion in China, so eating moon cake and enjoying the full moon become the traditional custom. In order to let overseas patients who go away from home to feel the festival atmosphere, in 4th, October, Modern Cancer Hospital Guangzhou organized the patients and their families to join in an evening cruise on the Pearl River, admiring the beautiful night view, tasting the delicious food to celebrate this romantic and traditional Chinese festival.
  The night breeze gently blows, the red lanterns hanging in the trees along the river and the flashing lights reflect each other, indicating the joy of this festival. The Canton Tower ( it looks like a "sexy female", the very reason that earned her the nickname: "Xiao Man Yao" which means "young girl with tight waist") is even more beautiful than ever, under the full moon, "Xiao Man Yao″ is like a standout beauty ,dancing to the breeze, such beautiful scenery greatly excites the overseas patients.
  The delicacies on the cruise greatly increase every visitor's appetite. Everybody was eating the delicious food and enjoying the beautiful scenery of the Pearl River and each face was permeated with cheerful smile. Those overseas friends said: "Guangzhou is a good place with beautiful scenery, pretty and kind people. We will come again if we have a chance."
  The cruise does not only make patients' life in China more colorful but also let them deeply experience the humanistic service of Modern Cancer Hospital Guangzhou where is like a big family full of warmth and love. Right here, all the patients enable to fight against cancer together.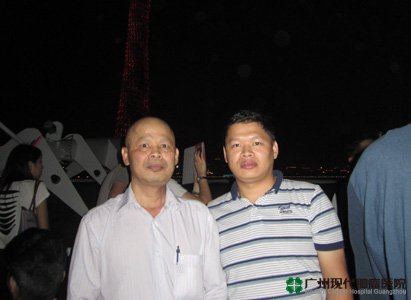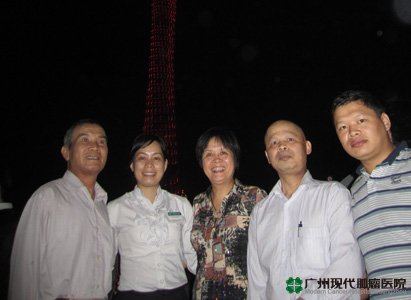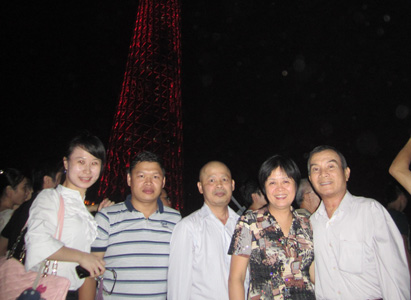 If you have any questions, please contact us via online consultation, email or phone call. If you find our website useful, please follow our FaceBook and YouTube, health information will be updated regularly.
Online Inquiry
CLICK HERE!
Let's Have A Healthy Life!
Video
To show you
what is cancer by
videos
Chatting on Facebook

Become a fan of us!
+Follow
We are waiting for you.