Minimally Invasive Therapy for Breast Cancer, No Excision of Breast

The Current Situation of Breast Cancer
Breast cancer is one of the most common cancers in female, whose morbidity increases every year and age of onset becomes younger. According to some statistics, the morbidity of breast cancer accounts for 7%-10% among all kinds of malignant tumors, especially common in age 40-60. Women around the menopause have a higher morbidity.
Breast cancer is the first killer of women and ranks first among the women cancer-related death. One in three women got breast cancer, 1700000 women were diagnosed with breast cancer in 2012.With the development of medical technologies, new breakthrough constantly appears in breast cancer treatment.According to the medical report of American Cancer Society, the 5 years survival rate of breast cancer patients is up to 98%.
The anticancer aspiration of breast cancer survivals
"Modern Cancer Hospital Guangzhou gives me a second life, and my trust towards the hospital and doctors is the footstone to fight against cancer."

Mimie Philippine Breast Cancer
Doctors in Philippine suggested her to take mastectomy and chemotherapy, but she refused when considering the sufferings of chemotherapy. After taking natural therapy and interventional therapy here, Mamie's tumor shrank from 3cm to 1.03cm, and the process was nearly painless. Later, Mimie took mastectomy to prevent the recurrence and metastasis of tumor, and the mastectomy successfully removed the tumor and diseased tissues. Now, she's tumor was moved totally and she is in a good condition.
Torturous Traditional Anticancer Technologies
Operation: Big trauma,Lose the dignity of woman

Traditional operation is not suitable for advanced breast cancer stage patients and of great limitations due to its high risk, big trauma and severe complications. For many breast cancer patients, the loss of breast means the loss of dignity.

Radiotherapy and chemotherapy: unbearable toxic side effects

Radiotherapy and chemotherapy damage the immune system in that it kills not only cancer cells but also normal cells. Patients may suffer from severe side effects, or even face with the threat of death in that their immunity is so low that cannot fight against cancer and other diseases.
Fight against Cancer Easily with the New Anti-breast Cancer Technology
Minimally Invasive Therapy: 2-3 millimeter incision, strong targeting, destroy cancer cells precisely.
In recent years, with the continuous development of minimally invasive therapy, more and more cancer patients see hope of life from the minimally invasive therapies, such as interventional therapy, cryotherapy and biological natural therapy. Compared with traditional treatments, minimally invasive therapy has gained good reputation and trust form numerous patients due to its advantages of small trauma, few toxic side effects, quick recovery and good efficacy.
We can offer help if you are diagnosed with breast cancer. Online appointment or telephone appointment: +02-8-8221222. Contact us now.
Minimally Invasive Therapies for Breast Cancer
Interventional Therapy: With a 1-2 millimeter incision, precisely kills cancer cells.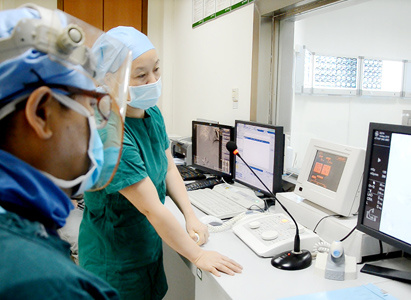 Interventional Therapy: interventional therapy is a mini-invasive therapy performed under the guidance of medical imaging equipments. With a 1-2 millimeter incision, paracentesis could be performed with the lead of medical imaging equipment. Then a special tube, catheter or other sophisticated apparatus are introduced into human body to inhibit the growth and spread of cancer cells, so as to cut off the tumor's blood supply and reach the effect of local chemotherapy without any toxic side effects of chemotherapy.
Interventional therapy has the advantages of little pain, high efficacy and less toxic side effects. Compared with the traditional breast cancer treatments, interventional therapy can greatly reduce patients' suffering.
Cryotherapy: small trauma, less complications, prevent recurrence of cancer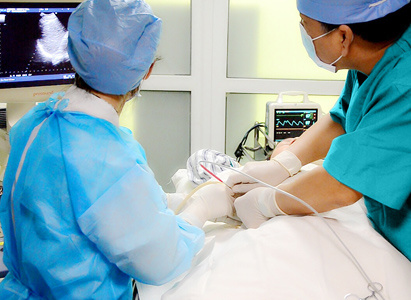 Modern Cancer Hospital Guangzhou adopts the international advanced technologies—cryotherapy to treat middle and advanced stage breast cancer. With the principle of "super cold + heat", the temperature is controlled by the argon and helium to destroy the tumor or destroy the tumor blood vessels to cut off the oxygen supply and kill cancer cells.
Cryotherapy not only can reduce the risk and complications and monitor the whole process and results, but also has the advantages of no restriction of anesthesia, toxic side effects of chemotherapy. Cryotherapy now has been used in many cases and saved numerous patients, and gained good efficacy.
Biological Immunotherapy: improve human immunity, prolong survival time.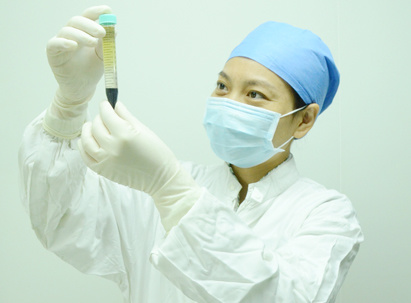 Biological Immunotherapy can not only kill cancer cells, remove the residual disease, prevent the recurrence and metastasis of tumor, but also can restore and rebuild patients' immune system and inhibit the growth of human cancer cells. There is no rejection reaction occurs in that the immune cells are extracted from the patients, so it is safe and with no side effects. Therefore, it is suitable for patients to take it.
Modern Cancer Hospital Guangzhou brings new hope for breast cancer patients in that we have many kinds of natural therapy, like natural therapy, multidisciplinary joint-cell natural therapy, ACTL cancer cells targeted therapy, etc.
Breast Reconstruction after Modified Radical Operation: A good choice for early stage breast cancer patients.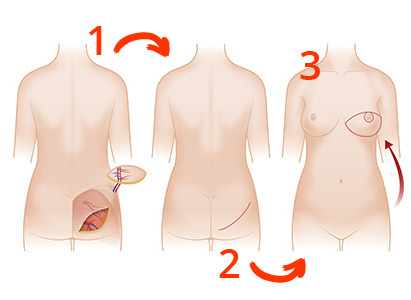 Basing on the principle of "safety and beauty", the tumor will be removed firstly and then prosthesis implantation and autologous tissue transplantation will be performed to reconstruct a breast according to patients' condition. The breast reconstruction looks the same as normal breast, which can help women regain confidence.
Procedure of Breast Reconstruction
1. Breast experts to confirm whether it is suitable for patients to take breast reconstruction.
2. Breast experts and plastic surgeons work together to design the operation incision and operation plan.
3. Remove the tumor or perform the lymphophoresis first, then perform the breast reconstruction.
4. Postoperative care, like taking exercises, nutrient diet and mental caring.
We can offer help if you want to find out suitable treatments. Online appointment or telephone appointment: +02-8-8221222. Contact us now.
Five advantages of treating breast cancer in Modern Cancer Hospital Guangzhou
In Modern Cancer Hospital Guangzhou, we can offer you with 18 advanced anti-breast cancer therapies and high quality medical services. Meanwhile, we set up a multidisciplinary team (MDT) to help you relieve the suffering and other adverse reactions. We will improve you living quality and help you get better efficacy.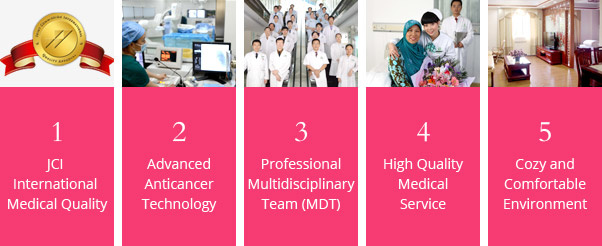 They gained a new life here
If you have any questions, please contact us via online consultation, email or phone call. If you find our website useful, please follow our FaceBook and YouTube, health information will be updated regularly.
Online Inquiry
CLICK HERE!
Let's Have A Healthy Life!
Video
To show you
what is cancer by
videos
Chatting on Facebook

Become a fan of us!
+Follow
We are waiting for you.