Massage of Cancerous Pains Should Be Cautious
  The patients of malignant tumors in late stages normally would have severe pain and upset of whole body because of tumor metastases. The cancerous pains torture patient seriously that their living quality decrease greatly.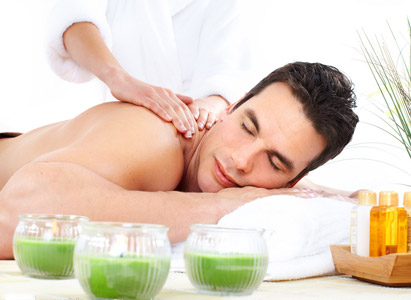 Family would worry about the long term side effect and the drug tolerance causing from pain killers, even which do great help to patient. In that case, family members like to massage the patient or employ masseur for patient and keep a mind that it can relieve the pain and comfort patient, what is more, massage is a physiatry that won't do any side effects. However, specialists from Modern Cancer Hospital Guangzhou remind that, massage for cancer patients should be cautious, especially the patients with bone metastases in late stages, because their bones are more fragile than tofu, with small power can cause fracture to bring extra pain to patient.
  Once a patient is diagnosed malignant cancer, though there is absence of proof that massage or manipulation can promote cancer spreading, the massage on local tumor doesn't help to kill cancer cells. And this can be dangerous if a patient has potentially developed fracture without notice, the common massage or manipulation would cause the fracture directly.
  Cancer specialists from Modern Cancer Hospital Guangzhou remind that, wrong nursing care would make the patient condition severer. Knowing the correct nursing care can help to relieve the pain caused from cancer and improve the treatment effect.
If you have any questions, please contact us via online consultation, email or phone call. If you find our website useful, please follow our FaceBook and YouTube, health information will be updated regularly.
Online Inquiry
CLICK HERE!
Let's Have A Healthy Life!
Video
To show you
what is cancer by
videos
Chatting on Facebook

Become a fan of us!
+Follow
We are waiting for you.