Protect Your Daughters from Cervical Cancer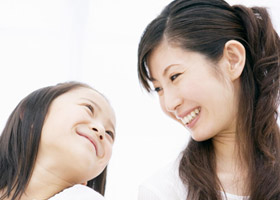 HPV Vaccine can prevent several types of cancers, including cervical cancer
Every year in the U.S., about 4,000 women die from cervical cancer—even with screening and treatment. In addition, about 17,000 women are affected by HPV-related cancers yearly. Most of these cancers could be prevented by HPV vaccine.
HPV is short for Human papillomavirus. HPV is very common; about 79 million people in the United States, most in their teens and early 20s, are infected with HPV. Almost all sexually active people get HPV at some point in their life, but most never know they have been infected. Many HPV infections go away, but sometimes HPV can cause genital warts or cancer.
When should my child get this vaccine?
Girls and boys should get all three doses of HPV vaccine when they are 11 or 12 years old. If a teen or young adult (through age 26) has not started or finished the series of three HPV vaccine shots, it's not too late. If it has been a long time since your child got the first or second dose of HPV vaccine, you don't have to start over—just get the remaining shot(s) as soon as possible. Make an appointment today to get your child vaccinated.
Is this vaccine safe and effective?
A recent study showed that the HPV vaccine is very effective and helped to lower HPV infection rates in teen girls by half. Other studies have shown that genital warts (caused by HPV infections) have also decreased in teens since HPV vaccine came out.
HPV vaccine has a very good safety record. More than 62 million doses have been distributed in the U.S. In the seven years since the vaccine was routinely recommended, safety studies continue to show that HPV vaccines are safe. Some preteens and teens may feel lightheaded, dizzy or like they may faint when getting any vaccine, including HPV vaccine. After a preteen or teen gets a vaccine, it's a good idea to keep them sitting for 15 minutes before leaving, just to make sure they don't get dizzy.
If you have any questions, please contact us via online consultation, email or phone call. If you find our website useful, please follow our FaceBook and YouTube, health information will be updated regularly.
Online Inquiry
CLICK HERE!
Let's Have A Healthy Life!
Video
To show you
what is cancer by
videos
Chatting on Facebook

Become a fan of us!
+Follow
We are waiting for you.