Watch out the carcinogenic factors in the office
  The white-collars spend most of their time in the offices. However, it may not have ever occurred to them that there are many carcinogenic factors everywhere in the office and that their health is being endangered.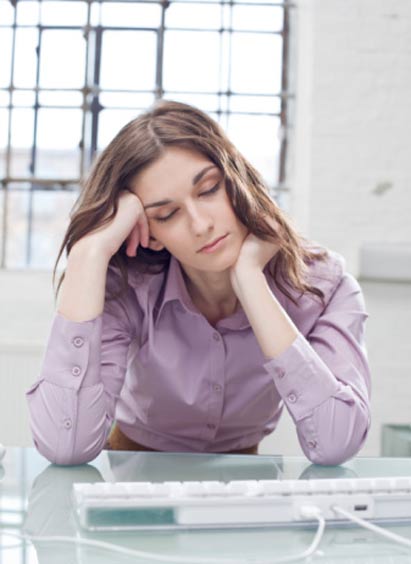 1. Sit still for a long time
  Incorrect posture can improve risk of back pain, headache, heart disease and cancer. However, standing up and doing some exercise every 20 minutes can not only relax the bones and muscles, but also promote the production of all substances in muscles and the metabolism of fat and cholesterol.
  2. Printer
  The ozone gas released from the printer and copier can cause many problems, including chest pain, coughing and sore throat, etc. Meanwhile, they can also produce dust, which can raise the risk of cancer and heart diseases while absorbed into the lung and blood. Therefore, printer and copier should be set in a separate room, which is well ventilated.
  3. Keep the air conditioner on and the window closed
  According to WHO, 30% of constructions have been accused for bad air quality. Many offices are not designed well-ventilated and only reply on air conditioner for ventilation. Moreover, it has been proved that the air coming out from most air conditioners, especially central air conditioners, is 100 times dirtier than that of the outdoor. Therefore, the air indoor contains more and more bacteria. If there is parking garage in the underground, it will be worse, for the vehicle exhaust is harmful to the lung and can raise the risk of lung cancer. Besides, buildings with a history of more than ten years are usually damp and dark, in which condition aspergillus niger is easy to grow. It can cause coughing, damage memory and result in infertility, which are named by the USEPA as "office syndrome". Experts suggest that the aspergillus niger should be cleaned up timely and keep the window open to promote ventilation.
If you have any questions, please contact us via online consultation, email or phone call. If you find our website useful, please follow our FaceBook and YouTube, health information will be updated regularly.
Online Inquiry
CLICK HERE!
Let's Have A Healthy Life!
Video
To show you
what is cancer by
videos
Chatting on Facebook

Become a fan of us!
+Follow
We are waiting for you.