Do Not Panic at the H7N9 Flu Strike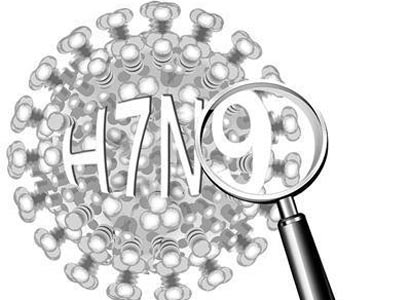 How to distinguish H7N9 flu from common cold?
  Common flu is an acute respiratory infections caused by influenza viruses, which can be divided into three types, namely, type A, type B, and type C. Autumn and winter are the high incident seasons especially.
  H7N9 flu is a type A influenza virus, a type or subtype of avian influenza virus. After the exchanges of genes, it will probably transfer to human body and cause infections. With a short onset period, H7N9 flu has slightly higher severity and mortality than SARS, which has aroused high attention.
  Symptoms of H7N9 flu:
  Fever (usually above 38 ° C), cough with little phlegm (similar to ordinary flu);
  Fever lingers more than five days, develops into pneumonia later on;
  7-9 days after the onset of flu, sudden difficulty in breathing accompanied by heart, liver, kidney failure within 24-48 hours;
  Based on the existing cases, it takes only 7-11 days from the onset to the decline and death of the disease, the minimum process of some cases takes only 5 days.
  What to do if suspected H7N9 flu symptoms appear?
  If symptoms like fever, headache, nasal stuffiness and cough emerged, do not panic. You should wear a mask and visit a doctor in the hospital as soon as possible. Be sure to tell your doctor if you have been to any bird flu infected area, contacted with any livestock, and then undergo treatment and medication with the guidance of your doctor.
  How to prevent H7N9 flu?
  Strengthen physical exercise, maintain good hygienic habits;
  Ensure adequate sleep and rest, enhance immunity;
  Make indoor windows opened 1-2 times for ventilation half an hour a day;
  Fully cooked poultry meat and eggs;
  Minimize unnecessary contacts with the livestock, in particular the died ones;
  Do not ignore cold, visit a doctor promptly once you caught a cold.
If you have any questions, please contact us via online consultation, email or phone call. If you find our website useful, please follow our FaceBook and YouTube, health information will be updated regularly.
Online Inquiry
CLICK HERE!
Let's Have A Healthy Life!
Video
To show you
what is cancer by
videos
Chatting on Facebook

Become a fan of us!
+Follow
We are waiting for you.