Heidi: Breast Battle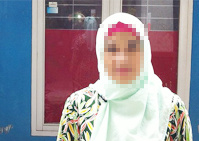 Patient: Heidi
  Age: 39
  Nationality: Surabaya, Indonesia
  Diagnosis: Stage I breast cancer
  Treatment plan: modified radical mastectomy +immediate breast reconstruction +interventional chemotherapy
  "Now no one can tell that I had a mastectomy. It looks more beautiful than before," Heidi said happily pointing to her breasts, "thanks to the decision my husband made for me, I can not only live longer, but my breasts look exactly like before."
  These were the first words Heidi said seeing us. Heidi is from Surabaya, Indonesia. She was unfortunately diagnosed with breast cancer in 2009. Her condition has been under control after undergoing modified radical mastectomy with immediate breast reconstruction. She looks as charmed as ever before now. However, talking about her experience fighting cancer still struck fear into her heart.
  Noticing the breast lump
  On a day in March 2009, I accidentally felt a lump with the size of a soybean in my left breast. The grimace on my grandma's face when she was receiving chemo for breast cancer immediately came to my mind. I felt that something bad was going to happen. The next day I went to hospital to have an examination. When the result was out my doctor told me that I might have breast cancer. If the diagnosis was confirmed, I would have to undergo a left mastectomy. At that moment I felt my world turn completely dark and I could not listen to what the doctor was saying. When I came home, I was afraid to tell my husband and son. I could only shed silent tears in my room and lament the misfortunes in life. But my abnormal behavior was noticed by my attentive husband.
  After reading my examination report, my husband hugged me tightly and comforted me," don't worry, I'm here. I will always be at your side. We will have a review tomorrow." I had never felt so much warmth before. I decided to pluck up my courage to face all this.
  On that evening, my husband read many books about breast cancer and found lots of relevant information. At last, he made an online appointment with experts in Jakarta office of Modern Cancer Hospital Guangzhou for me. After studying my case, doctors in Jakarta office said," there's a great possibility of breast cancer. However, you shouldn't worry too much because mastectomy for breast cancer in early stage can achieve very good effect. If you don't want to lose your breast, you can have breast reconstruction." These words enabled me to see the light of hope and I decided to come to Guangzhou to receive treatment.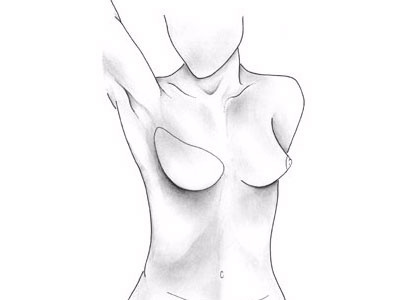 Breast battle
  Although the staff in Jakarta office told me that I did not have to lose my breast, I was still much worried. So once I arrived at Modern Cancer Hospital Guangzhou and saw Director Wang Xin, I asked him," Director Wang, is the surgery dangerous? Will my breast look like as I never have had a mastectomy?" Prof. Wang answered my questions with a smile," I have read your medical record. If the biopsy confirms the diagnosis of breast cancer, we will perform a modified radical mastectomy with immediate reconstruction. The reconstructed breast will look exactly like a normal one." His answer gave me much relief.
  On the second day of my hospital stay, after my doctor did a complete physical examination on me, a surgery plan was designed for me and I was asked to choose the type of the implant. On the forth day as everything was ready, I was sent to the operation room and Director Wang was the chief surgeon himself. "Heidi, the surface of the lump is very smooth. Now we send it for biopsy." Director Wang said.
  Half an hour passed, forty minutes passed, the minute hand that was accompanying me in silence turned a circle. "Heidi, the result has come out. The lump is malignant. The disease has not affected the surrounding tissues. We have to go on with the operation." Director Wang said to me calmly. I had foreseen this result, so I was not scared hearing the cruel sentence. But still, I felt very sad. I responded him lightly and fell asleep.
  The third day after the surgery Director Wang checked my incision and told me," the incision is recovering very well and you can be up and about now, but you must move gently." I couldn't wait to ask my husband to help me to the front of the mirror. I gently removed my shirt. Looking at myself in the mirror, I cried out," This is incredible. It seems that I have never lost my breast. It looks plumper than before."
  Love gives me confidence in future
  My breast tumor was already completely removed, but Director Wang told me that I still had to receive interventional chemotherapy because interventional chemotherapy can kill the tiny cancer cells so as to lower the risk of recurrence and metastasis and help extend life expectancy. I hesitated when I thought of how grandma vomited after chemo. However when I saw my son in my husband's arms, I agreed, because I sill wanted to be there as he grows up. Later it proved that I needn't worry about it. My interventional therapy lasted for 10 days, during which time there was not much bad feelings and there was no hair loss. This made me feel very good. My husband was rather happy seeing me recovering everyday and he insisted to cook my favorite dishes for me everyday. My son also became stronger. At first he would go away seeing my whole body intubated, and then he began to accept it and didn't keep away from me because of my illness. Every time the hospital organized a trip or shopping, my son would sign up for me. Then he would take my hand and say," Mum, let me take you out."
  Four years have passed since the surgery. Now my life has already restored to normal and I am back at my beloved position as a teacher. My thoughtful son and the attentive care from my husband give me full confidence in life; regular visits from doctors in Modern Cancer Hospital Guangzhou make me fearless in the face of cancer.
If you have any questions, please contact us via online consultation, email or phone call. If you find our website useful, please follow our FaceBook and YouTube, health information will be updated regularly.
Online Inquiry
CLICK HERE!
Let's Have A Healthy Life!
Video
To show you
what is cancer by
videos
Chatting on Facebook

Become a fan of us!
+Follow
We are waiting for you.