I Choose It Because of My Trust
  I am a sincere Christian with passionate and optimistic attitude to life. No matter any difficulties, even if it is a disease threatening my life, I always try to keep positive and optimistic, because I deeply believe in God and doctors, believing they can help me get through this.
  I was in good health and very happy by seeing my grandsons around every day. However, last June, 2012, unfortunate thing was coming quietly.
  At the beginning, I did not pay attention to 4 to 5 days once of bowel movement while with the constipation getting worse, the tearing pain during defecation made me scared to use washroom. Still I thought it could be relieved by drinking much more water and eating more fresh vegetables and fruits, however, even if doing that, it was becoming worse. Furthermore, abdominal pain and dark stool appeared which made me realize that I must seek help from doctors.
  Accompanied by my son, I underwent colonoscopy in a hospital of Surabaya and the result totally shocked me---colon cancer! The doctor suggested me undergoing surgery as soon as possible but I refused. The doctor was very surprised I thought while my reason was there is another hospital can help me, which is Modern Cancer Hospital Guangzhou. Even if I did not know what kind of advanced technologies they have, I just knew lots of friends with tumor around chosen to go there for better treatment. Therefore, I could not wait but go there.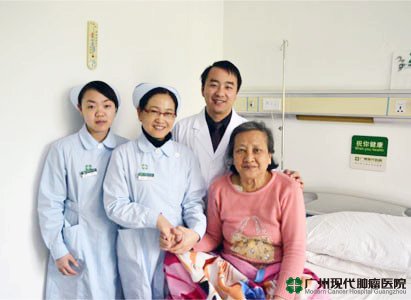 Prepared everything by my son, we went to Modern Cancer Hospital Guangzhou. I was nervous about going to a strange place while my worry was gone because I saw lots of patients from Indonesia being treated here, like we were still in our country. Since then we talked a lot every day, prayed together and joined in the medical tourism recognized by the hospital, becoming good friends. What most impressed me was when one of us finished the cycle of treatment, we would get together to say goodbye and encouraged the friends still undergoing treatment.
  In addition to environment and service, I cannot help praising the doctors and technology here. My doctor in charge was Dr. Zhang Weizhong who deeply impressed me and relieved my worry by his responsible and serious work attitude and professional medical skills.
  After examinations, Dr. Zhang told me the distending abdominal pain constipation and bleeding were caused by colon obstruction relating to tumor, so the best way was to remove the obstructed segment of colon. I positively cooperated with him and after the operation I underwent intra-arterial chemotherapy, believing I could get better and better.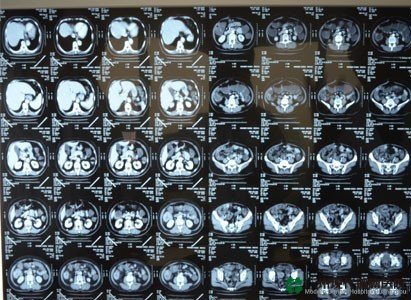 Besides, the service offered by beautiful nurses here were also professional and filled with humanity. They permitted to let my son cook the food I like in the kitchen of ward area which was not available in other hospitals. Therefore I felt so happy and gained 8 kg of weight.
  After the treatment, the CT showed my tumor was totally gone and Dr. Zhang told me this was the last cycle of intra-arterial chemotherapy, once finished I can go home and did not need to undergo further treatment but caring myself at home. How exciting it was!
  Our governor said to me before I came that if my treatment was successful, I would be interviewed to be a model for cancer treatment. I cannot wait to tell him about this news and I will also tell this to God, thanking him help me defeat cancer!
If you have any questions, please contact us via online consultation, email or phone call. If you find our website useful, please follow our FaceBook and YouTube, health information will be updated regularly.
Online Inquiry
CLICK HERE!
Let's Have A Healthy Life!
Video
To show you
what is cancer by
videos
Chatting on Facebook

Become a fan of us!
+Follow
We are waiting for you.