I Felt the Doctors' Benevolence -Commented Nguyen Huu Thang from Hanoi, Vietnam
  A lump was found in my routine examination in 2009, and since then I had forged an indissoluble bond with Modern Cancer Hospital Guangzhou--referring to my yearly return visit of the hospital. Originally, I got to know the hospital by a friend's introduction. However, due to it being a foreign hospital, distrust and suspicion filled my mind. But in order to get better treatment, I decided to give it a try and thus went to Guangzhou, China for treatment.
  During the four-year treatment, Modern Cancer Hospital Guangzhou convinced me by its advanced technology, reliable service and satisfactory environment. I still remembered the doctors and nurses rushing to handle the emergency when I experienced severe pain in the liver and my wife quickly pressed the call light one midnight. This incidence impressed me deeply and brought me mixed feelings.
  Modern Cancer Hospital Guangzhou provides not only medical treatment but also thoughtful outdoor activities including singing in Baiyun Mountain, Pearl River night cruise and going sightseeing in Litchi Bay for hospitalized patients. These activities can release patients' negative emotions and inspire them to feel the beauty of life, which are crucial and conducive for cancer patients to combat cancer
  During my hospitalization, all doctors and nurses were conscientious about my treatment and daily nursing. However, here I'd like to make a special mention to my attending doctor-Lin Jing. Dr. Lin is a gentle and kind-hearted woman, and she is also a benevolent and responsible doctor. Every day, she went to my ward to know about the disease progression and treatment effect. Besides, she would always answer my questions timely, explain the treatment process to me with patience and reminded me of daily diet attention. Seeing me tortured by cancer pain, she not only constantly encouraged me to battle liver cancer but also shed tears for me when there was no one around and meanwhile blamed herself for her inability to share my pain.
  As a doctor, Mrs. Lin possesses the noble spirit of benevolence. So, I was indebted to both the hospital and her. I am determined to carry on my fight against liver cancer and I hope all cancer patients can join me to face up to the disease with optimism and proactivity.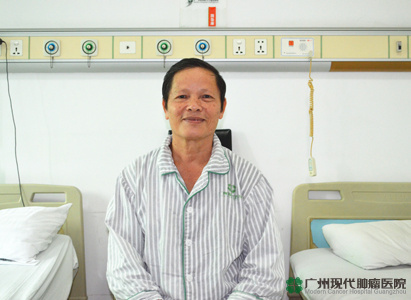 Nguyen Huu Thang shares experiences in his fight against cancer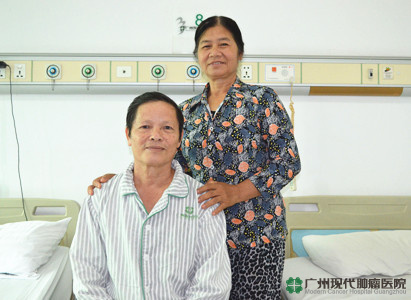 Nguyen Huu Thang and his wife take a photo together
If you have any questions, please contact us via online consultation, email or phone call. If you find our website useful, please follow our FaceBook and YouTube, health information will be updated regularly.
Online Inquiry
CLICK HERE!
Let's Have A Healthy Life!
Video
To show you
what is cancer by
videos
Chatting on Facebook

Become a fan of us!
+Follow
We are waiting for you.