Patient Going Home with Smile after a Hard Treatment-seeking Journey
  ——Jakarta lung cancer patient re- raised the sails of life


There is no doubt that the greatest hope in the world is the hope for life. All of us live in the world once only, so cherishing life is both a responsibility and a kind of wisdom.
Disease destroying health physically and mentally
Mr. Wei is 63 years old, comes from Jakarta. He has a happy and harmonious family and should have gathered with his families enjoying his twilight years, while God seems not willing to grand the happiness to him. A year ago, Wei suddenly showed bloody sputum, hoarseness, chest irritation and other severe symptoms after a period of occasional cough. Being urged and accompanied with his families, Wei came to Singapore for check in April 2011, and the examination showed that he was suffering from lung cancer! Wei could hardly believe his eyes and he felt the world was falling on him.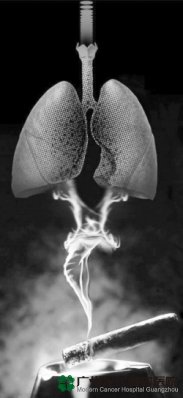 Lung cancer
Surgery and chemotherapy are hopeless in Singapore
During the treatment, doctors said Wei needs to undergo surgery to remove the tumor, while Wei wasn't willing to endure that since he was in old age and the surgery will damage the body a lot. Thus, doctors carried out chemotherapy for him, but serious side effects appeared and Wei's body became extremely weak. Watching his body condition decreased day by day, Wei's families decided to stop all his treatments and search for new therapies. The wife firmly believed that in such an advanced technological era there must be some techniques can relieve her husband's pain and treat the cancer.
With the conviction, Wei's wife occasionally heard about that Modern Cancer Hospital Guangzhou has advanced minimally invasive treatment techniques which can treat the disease without surgery. Then she got on the internet to search information about the hospital and the results showed a number of Southeast Asian medias had reported about the hospital and a whole report about minimally invasive technique was even carried out. The hospital has achieved a significant reputation internationally. After consideration, the family decided to company Wei to Modern Cancer Hospital Guangzhou, China for treatment.
Gratitude for the doctor's effective treatment
After hospitalization and a thorough examination, Dai Wenyan, the doctor in charge of Wei, convened an expert team to make a treatment plan according to Wei's examination results. Since Wei refused surgery and had huge response to chemotherapy, plus the tumor which was 4.9 × 4.8cm had intruded to other tissues, it became more difficult to make out a proper treatment plan. After a detailed discussion, the expert team made out a final program: to confirm the exact site of the tumor and adopt a combine treatment of interventional therapy, Ar-He knife and seed implantation, which can eliminate the mass and the symptoms of tumor and has no harm to normal tissues. These advanced treatment therapies are all belong to minimally invasive treatments that are with less trauma and side effects and significantly differ from traditional treatments.
Minimally invasive treatment techniques are widely used in the field of cancer treatment in the 21st century. Ar- He knife is a technique develops from the application of U.S. aerospace designed technology. It inserts into the skin in a minimal invasive way, rapidly freezing and heating the tumor in a few seconds and kills cancer cells effectively. Seed implantation can accurately implants particles into the tumor by percutaneous operations, and kill tumor cells to the highest extent while can damage normal tissue in a minimal ground. Interventional therapy means performing microchannels which are a few millimeters in diameter in the blood vessels, skin, or the body's original lumens, and providing treatments to local lesions with the least trauma under the guidance of imaging equipments. This comprehensive treatment program combines various advanced technologies, achieves a very good therapeutic effect and effectively prevents the recurrence and metastases of cancer.
After the treatment, Wei said the operation was very relaxed, he just feels like having a dream on the operating table without any pain. His symptoms of cough and chest pain relieved obviously after going back to the ward. Two reviews both showed tumor shrinkage and tumor markers decrease. Afterwards, Dr Dai provided Wei traditional Chinese medicine treatment which can both improve the immunity and enhance the physical fitness. Thus Wei's body gradually recovered, his diet, sleep and the spirit are all in good states, too.
Now Wei's physical and mental states are both in good conditions, people can even hardly recognize he was once a cancer patient. Recalling the hardships along his way of fighting against cancer, Wei was very grateful to all the people who had helped him. With other patients, Wei presented Modern Cancer Hospital Guangzhou a Chinese embroidery "Blossoming" which reads "To all the medical staffs in Modern Cancer Hospital Guangzhou, sincerely thank you for your good care". Eventually, Wei goes home with grateful tears and a hope for new life!
If you have any questions, please contact us via online consultation, email or phone call. If you find our website useful, please follow our FaceBook and YouTube, health information will be updated regularly.
Online Inquiry
CLICK HERE!
Let's Have A Healthy Life!
Video
To show you
what is cancer by
videos
Chatting on Facebook

Become a fan of us!
+Follow
We are waiting for you.