Good News for Cancer Patients, Prof. Zhang Hua, will Offer Consultation on Mondays and Fridays
On the afternoon of July 3 (Tuesday), Professor Zhang Hua, a well-known oncologist and chief expert of TCM in St. Stamford Modern Cancer Hospital Guangzhou, provides his first expert consultation and assistance for patients. Now you can make an appointment online in advance!
Consulting time: Mondays, Fridays 14:00-17:30
Address: Second floor, Oncology Department, outpatient building (St. Stamford Modern Cancer Hospital Guangzhou)
Specialty: Chinese medicine treatment for lung cancer, stomach cancer, colon cancer, liver cancer, pancreatic cancer, nasopharyngeal cancer, breast cancer, gynecological cancer, thyroid nodules and TCM intractable diseases.
Make an Appointment for Expert Consultation Now!
Expert introduction:
Zhang Hua is the chief physician of integrated Chinese and Western medicine; professor; chief expert of website "Oncology Consulting Online"; the author of the best-selling book Cancer is A Chronic Disease that can be Managed; well-known oncologist and writer of medical science articles.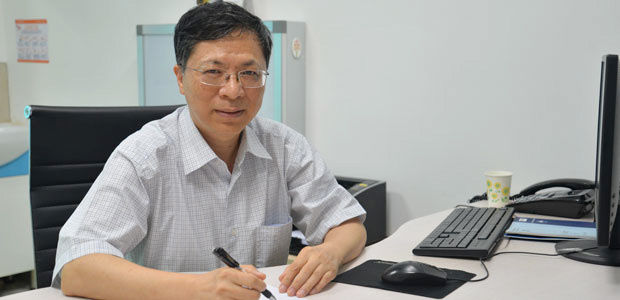 He used to be director of the Oncology Department of Guangzhou Traditional Chinese Medicine Hospital; director of the Sino-US joint venture, Pro-Cancer Treatment Center; professor and postgraduate tutor at Guangzhou University of Chinese Medicine; foregoer of Key TCM Oncology Specialist of State Administration of Traditional Chinese Medicine; director of cancer drugs base of State Administration of Traditional Chinese Medicine; member of the ninth CPPCC National Committee, Guangzhou City; selected as "Famous Doctor in south of the Five Ridges", council member of Chinese Society of Clinical Oncology; member of China Association of Geriatric Oncology; deputy chairman of Guangdong Provincial Cancer and Palliative Care Committee; the deputy chairman of the Guangzhou Anti-Cancer Association Gastric Cancer Committee; standing committee member of the Hepatobiliary and Pancreatic Oncology Committee of the Guangzhou Anti-Cancer Association; specialist of Guangdong Provincial Health Science, expert of Guangzhou Medical Accident Appraisal.
He has engaged in clinical and research work for more than 30 years, treating tens of thousands of patients with profound experience. For treatment of cancer, he actively advocates "rational treatment and anti-overtreatment". He's devoted in series of anti-cancer Chinese medicine research, advocating application of Chinese medicine to reducing the side effects of chemotherapy and radiotherapy, to preventing tumor recurrence, to various diseases, to health care and diet conditioning for cancer prevention and has made achievements in these fields.
He's also accomplished national, provincial and municipal research projects; published dozens of medical papers and articles of million-word medical popular science in newspapers and networks; He has such a great passion for enthusiasm for social welfare and medical science education that published "Cancer is A Chronic Disease that can be Managed" and other six books; In 2000, he established website "Oncology Consulting Online" at his own expense. He insists on serving the society, popularizing common sense of medical science, and promoting healthy lifestyle.
*Surgery, in addition to the appropriate chemotherapy and radiotherapy, are effective in treating early cancer, but certain patients in late stage of cancer may not be tolerate surgery well as they can be relatively weak. A combination of carefully planned minimally invasive therapy, chemotherapy or radiotherapy can effectively reduce the side effects and discomfort of treatment and may help patient get better efficacy.