Merry Christmas, Happy New Year
Christmas and New Year Celebration 2018 in St. Stamford Modern Cancer Hospital Guangzhou
On Dec. 24, 2018, Celebration party on Christmas and coming 2019 New Year was held in ninth floor International Exchange Center of St. Stamford Modern Cancer Hospital Guangzhou. The New Year celebration aims to strengthen the construction of spiritual civilization in hospitals, enhance the friendship between doctors and patients, share the concept of scientific anti-cancer, happy anti-cancer, and cherish life, creating a homelike environment and atmosphere for overseas patients in a foreign country. More than 100 patients and their family members from Malaysia, the Philippines, Vietnam, Thailand, Indonesia, Canada and other countries attended the event.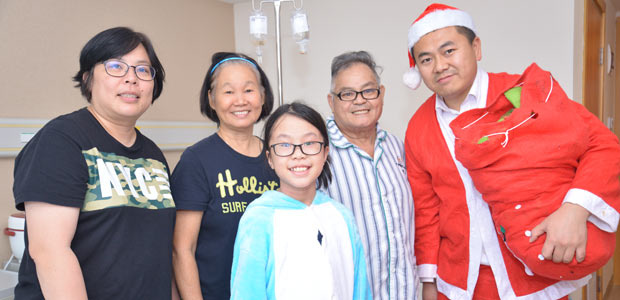 Sweets from Santa Claus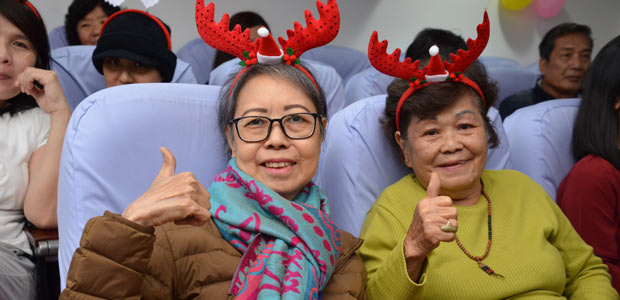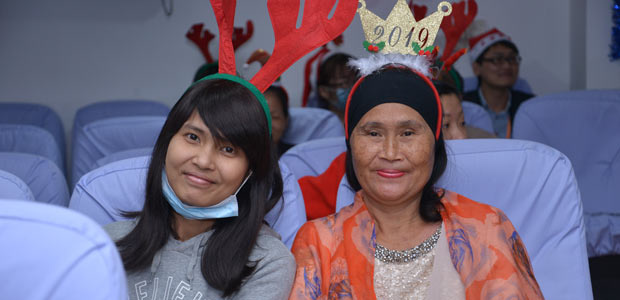 Celebration attendees
Before the celebration, Santa Claus acted by medical staff from the hospital quietly came to the wards and delivered special wishes and candies to cancer patients and their companions. When given the little gifts, they were all a little bit surprised and happy. Suddenly, the entire ward was filled with the festive atmosphere, and it was filled with the laughter of the patients.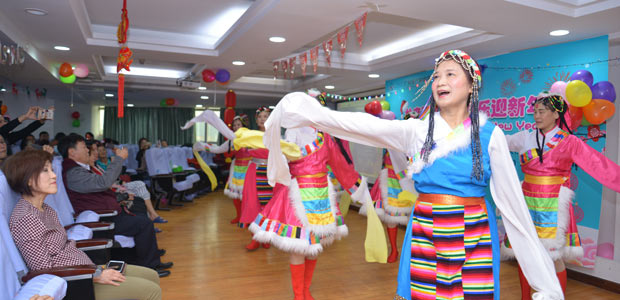 Dance performances from Baiyun Hill Group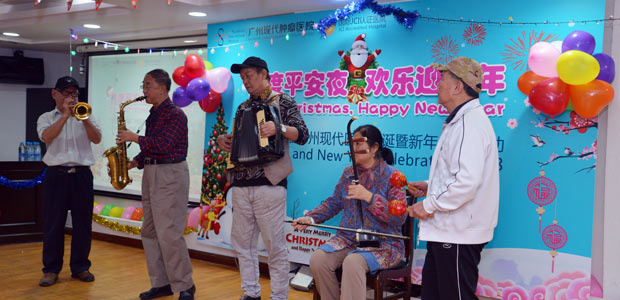 Song performance from Baiyun Hill Group
Christmas is a big day mainly celebrated in the Western Countries; while New Year's Day is the Chinese New Year, a holiday as big as Christmas. This celebration brought dance performances with Chinese characteristics by the Baiyun Hill Group and song performance by staff member from the hospital and patients' families, which gained a big success. Especially the wonderful performance of the Baiyun Hill Group, it showed the charm of Chinese clan dance and music, which was amazing and gained a lot of applause from the audience.
At the scene, there was also special performance from hospitalized patients' family member. MR. KITTIWAT, he is a liver cancer patient from Thailand, and his wife Mrs. KITTIWAT presented two famous songs from Teresa Teng, a famous singer from Taiwan, China, including "Almost a Love Story " and "Mine and Coffee". Mrs. KITTIWAT is very good at Mandarin. Both of her selected songs were sung in Chinese. The simple melody and her pleasant voice had left us a deep impression. At the end of the performance, she said happily in Chinese: "I hope that all people are healthy and happy every day, I wish you all a Merry Christmas and a Happy New Year."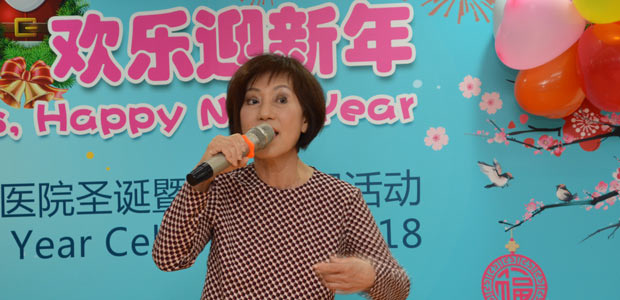 Song performance from Mrs. KITTIWAT
The wonderful performances won a burst of applause from the audience, and cancer patients from all over the world and their family members gathered here to celebrate the coming New Year. From their expressions and smiles, we can see their enthusiasm and joy in participating in the celebration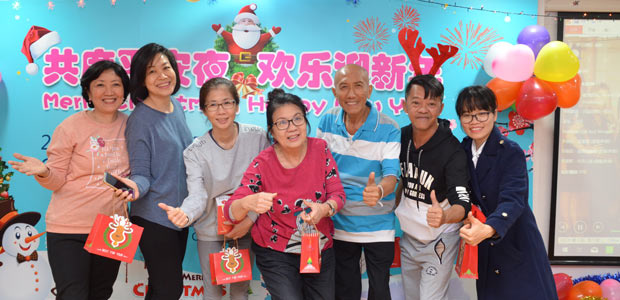 Awards for the participants
Before the celebration, we have invited general manager of the hospital Mr. Tu and oncologists from the Multidisciplinary Team(MDT), and presentative of oversea offices, Khun Nonn ramida and Khun Louis scott, famous actors and actresses from Thailand as well as QUYEN LINH and HIEUHIEN, famous host and actor from Vietnam, to deliver their wishes to the cancer patients inthe hospital. All of them wish all patients in the hospital to be better and better, happy every day, and recover soon!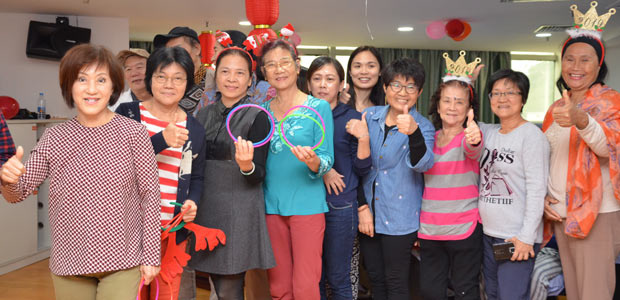 Group photo of the game players
As the game progressed, the atmosphere of the scene became more and more enthusiastic, and the entire venue was full of joy.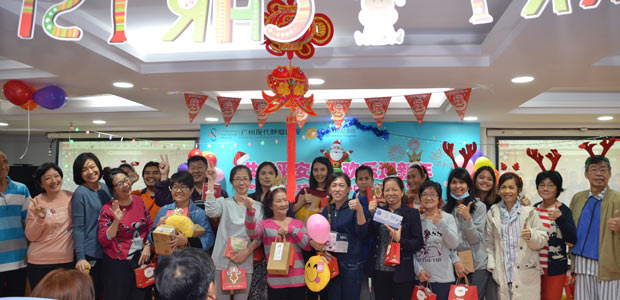 Group photo of the attendees
For this event, Mr. Wang Huaizhong, Dean of St. Stamford Modern Cancer Hospital Guangzhou noted, "As a JCI-certified hospital, we always adheres to the principle of "all patient-centered". We not only provide advanced medical technology, high quality nursing services and a comfortable hospital environment for the overseas cancer patients, we also help create a positive, happy and harmonious hospitalized environment for overseas patients and their families, to make them feel as comfortable as at home."
*Surgery, in addition to the appropriate chemotherapy and radiotherapy, are effective in treating early cancer, but certain patients in late stage of cancer may not be tolerate surgery well as they can be relatively weak. A combination of carefully planned minimally invasive therapy, chemotherapy or radiotherapy can effectively reduce the side effects and discomfort of treatment and may help patient get better efficacy.