Pay Respect to the Nurse, Win the battle against COVID-9 Together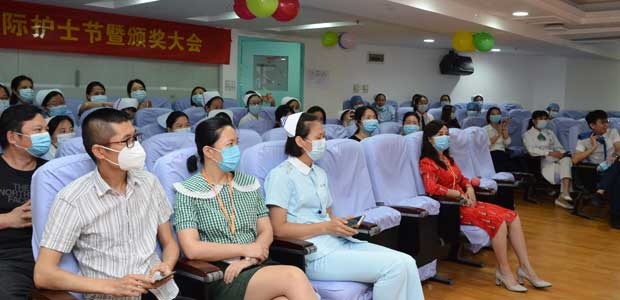 The outbreak of novel coronavirus pneumonia appeared at the end of 2019 and has brought a huge threat to human health. The nurse goes to the epidemic area bravely while everyone is staying at home for better prevention and protection. It's their selfless spirit and dedication that help humans better fight against COVID-9. Here comes the 109th International Nurses Day, St. Stamford Modern Cancer Hospital Guangzhou specially held a simple but solemn celebration for those beautiful white angels and invited oversea patients to send their best wishes.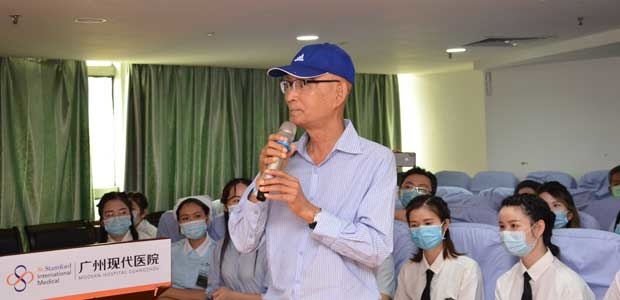 Except for the dance performed by medical staff at MCHG, oversea patients respectively from Indonesia, Malaysia, Thailand, and other countries also sang for the beautiful nurses, hoping to send their sincere wishes through the pleasing song. Mr. Xu, a bladder cancer patient from Malaysia, expressed his gratitude on the celebration:" I was upset and pessimistic before I came here, but I made lots of friends here, we encouraged and helped each other. And there are a group of professional experts and angelic nurses who always stand by me and take good care of me, I feel happy here. So I want to express my gratitude on this special day and sing the song With You to help everyone get rid of all the annoyance and trouble."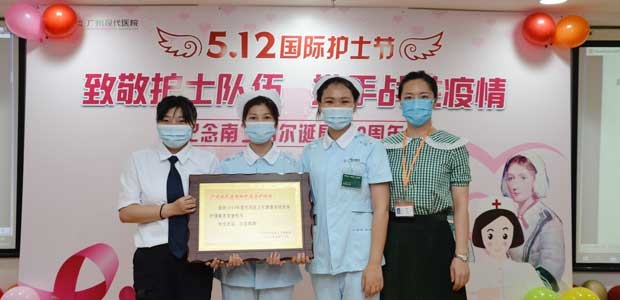 Nursing service is an important component of health service. St. Stamford always committed to high-quality medical services and strives for excellence in nursing service. To make more breakthroughs, St. Stamford Modern Cancer Hospital Guangzhou actively joined all kinds of competitions and has gained many honors and prizes. Director Yang Jinna, Director He Liangqiong, and Director Yi Qinghua presented prizes to those outstanding individuals and encouraged them to stick to their position and serve every patient with love, care, responsibility, to satisfy their needs and improve their sense of health and happiness. Lu Xulian, who is honored as the Outstanding Nurse of Tianhe District, expressed that:" I will always work with preciseness, refinement, diligence and dedication, and offer every cancer patient high-quality medical service with great enthusiasm."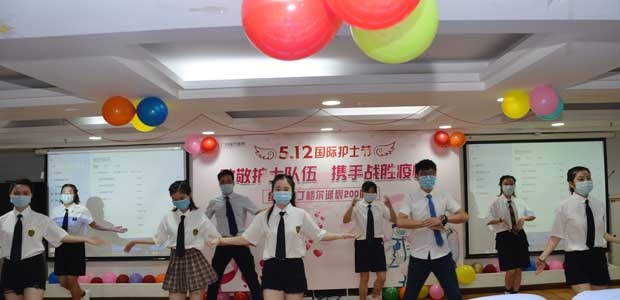 As a JCI accredited cancer hospital, St. Stamford Modern Cancer Hospital Guangzhou will always devote itself to offer cancer patients high-quality medical service and a warm and humanizing diagnosis environment. During this critical period of epidemic prevention, St. Stamford Modern Cancer Hospital Guangzhou will always take effective measures to curb the infection of COVID-9 and strive for a healthy and safe hospital environment for every cancer patient!
*Surgery, in addition to the appropriate chemotherapy and radiotherapy, are effective in treating early cancer, but certain patients in late stage of cancer may not be tolerate surgery well as they can be relatively weak. A combination of carefully planned minimally invasive therapy, chemotherapy or radiotherapy can effectively reduce the side effects and discomfort of treatment and may help patient get better efficacy.