A Charming Trip to Flower Square, a Grand Banquet of Natural Beauty
  The Exciting sixteenth Asian Games was held in Guangzhou on November 12th, 2010. The Flower Square, as the back garden of Asian Games venue, captured the scenery which attracts people so much that they forget to leave. It is the largest public square park in Guangzhou and covers an area about 560,000 square meters with artificial landscape lake, large fountain and Light Square. It is really good place for recreation.
  On September 6th, 2012, Modern Cancer Hospital Guangzhou organized overseas patients and their families to the Flower Square to enjoy this beautiful city landscape. At the moment of arriving, people were fascinated by the floral hall. The wide plaza was dotted with large and small flower beds; central plaza was surrounded by bamboo, safflower, full of greenery and vitality. There were artificial landscape lake, large fountain square, light square, cold mist cooling system and more than 600 trees. In the north of Flower Square, there were five flower islands with willows, of which three were cherry islands, two were Taohua islands. The varied types of plants set off the reputation of Flower City and created a colorful artistic conception. It was said that the Flower Square is such a floral hall place that with the largest area, the most diversified types, the most beautiful modeling and the most distinctive characteristic of flower city in Guangzhou.
  Patients, family members and accompanied personnel experienced the beautiful nature scenery and touched the blooming force of life. This trip relaxed every patient's mood and aroused the indomitable fighting spirit to struggling with cancer.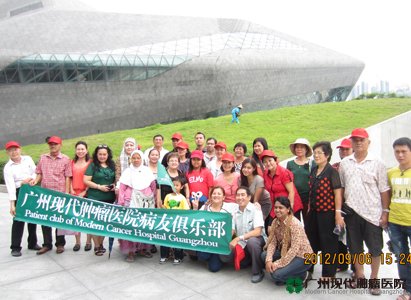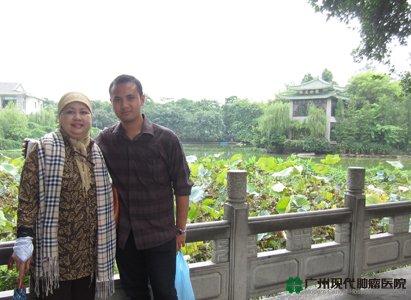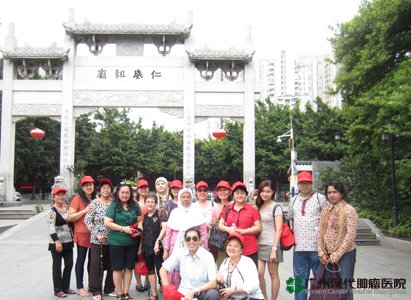 If you have any questions, please contact us via online consultation, email or phone call. If you find our website useful, please follow our FaceBook and YouTube, health information will be updated regularly.
Online Inquiry
CLICK HERE!
Let's Have A Healthy Life!
Video
To show you
what is cancer by
videos
Chatting on Facebook

Become a fan of us!
+Follow
We are waiting for you.