Japan Get Important Clues by Analyzing Liver Cancer with the Help of Super Computer
  According to Japan "Yomiuri Shimbun", researchers from RIKEN (RIkagaku KENkyusho/Institute of Physical and Chemical Research) and the National Cancer Research Center extracted the full genetic information of cancer cells from 25 liver cancer patients for in vivo researches. The results of which show that about 60% of the patients' genes will appear some abnormities related to DNA reading functions. The results of the study are published in scientific journal "Nature Genetics ".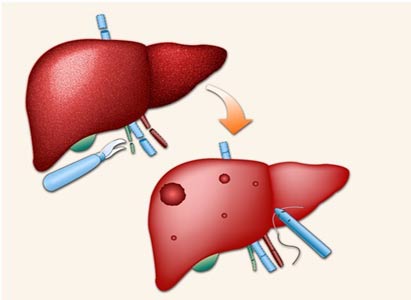 According to the report, researchers believe that the changes are likely to cause by the cancerization of abnormal genetic genes. This finding may contribute to the research and development of anti-cancer drugs. New anti-cancer drugs will be molecule drugs which can target to the abnormal genes and destroy cancer cells.
  Researchers spent about two years on analyzing the general genetic information of 27 kinds of cancer and normal cell samples, which are all extracted from the patients with the help of super computer of Medical Science Institute of Tokyo University.
  The results showed that among the 16 samples, 10 of which appear genetic abnormalities related to preventing genetic DNA from three-dimensional structural and transcribed changing. The role of these genes was originally to inhibit the cancerization of cells, but is likely to cause genetic abnormalities and cancerization due to virus infection and alcohol consumption.
If you have any questions, please contact us via online consultation, email or phone call. If you find our website useful, please follow our FaceBook and YouTube, health information will be updated regularly.
Online Inquiry
CLICK HERE!
Let's Have A Healthy Life!
Video
To show you
what is cancer by
videos
Chatting on Facebook

Become a fan of us!
+Follow
We are waiting for you.