Why Are Men More Prone to Developing Liver Cancer?
  Scientists from Massachusetts Institute of Technology (MIT) showed on the latest research that a fundamental difference in the way men and women respond to chronic liver disease at the genetic level helps explain why men are more prone to liver cancer. This is the first time that scientists researched gender difference among cancers in non-reproductive organs at the genetic level.
  Male and female livers are inherently different, with most of the differences arising during puberty when male livers are exposed to periodic bursts of growth hormone. This prompts male livers to express different genes than female livers, which explains why men and women can have different reactions to certain antibiotics and other medications.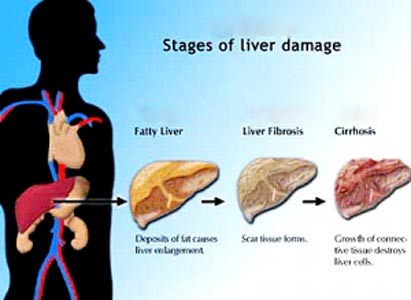 The MIT team studied mice, which also have higher liver cancer rates among males. The mice were infected with Helicobacter hepaticus, which produces the same hepatitis symptoms characteristic of human hepatitis B and C.
  In humans and mice, healthy males and females both can respond to acute toxins and other stresses. But the male liver is less well equipped to cope with the chronic inflammation induced by certain infectious agents.
  When the male mice developed chronic hepatitis, some masculine liver genes were upregulated and others turned off. At the same time, some feminine genes were reactivated. This resulted in an unpredictable gene profile termed "liver-gender disruption."
  When the researchers mapped the sex-specific genes, they found intimate associations with inflammatory pathways. In males with chronic hepatitis, some gender-specific genes were overexpressed and others underexpressed, the liver was unable to maintain normal metabolic function and cancer emerged in a significant number of the animals.
  The authors propose that adult females are less vulnerable to liver-gender disruption because there is no requirement for the active signaling needed to maintain a masculine gene profile. Because the female liver follows the "default" developmental pathway, a greater disturbance is required to initiate the cancer process.
If you have any questions, please contact us via online consultation, email or phone call. If you find our website useful, please follow our FaceBook and YouTube, health information will be updated regularly.
Online Inquiry
CLICK HERE!
Let's Have A Healthy Life!
Video
To show you
what is cancer by
videos
Chatting on Facebook

Become a fan of us!
+Follow
We are waiting for you.