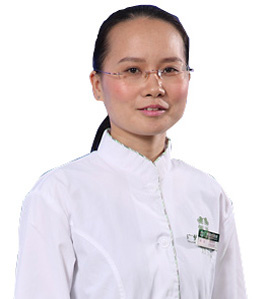 Name: Lin Jing

Position: Physician
Title: Physician
Specialty: Interventional therapy, cryotherapy, radiofrequency ablation for cancer
Introduction
Dr. Lin Jing graduated from Sun Yet-sen Medical University, major in clinical medicine. She is accomplished in anticancer comprehensive treatment such as chemotherapy, radiotherapy, targeted therapy etc and familiar to treatment principles of various kinds of minimally invasive treatment like interventional therapy, 125I seed implantation, cryotherapy, radiofrequency ablation and so on. Besides, she also maters prevention of various cancer complications.
Education Background
2000-2003 Sun Yet-sen Medical University
Advanced study in national University of Singapore in 2015
Medical Experience
With more than 10 years of clinical work experience, Dr. Lin Jing always maintains the careful and meticulous attitudes. Due to her excellent medical skills, serious analysis of varied treatment plan and careful observation to patient's physical signs, the incidence of complications such as rejection and resistance during treatment or inflammation and bleeding after treatment are greatly reduced to her patients, and many unnecessary pains are avoided.
Research Technology
Minimally invasive targeted therapy for solid tumors
Radiotherapy, chemotherapy
Research Area
If you have any questions, please contact us via online consultation, email or phone call. If you find our website useful, please follow our FaceBook and YouTube, health information will be updated regularly.
Online Inquiry
CLICK HERE!
Let's Have A Healthy Life!
Video
To show you
what is cancer by
videos
Chatting on Facebook

Become a fan of us!
+Follow
We are waiting for you.