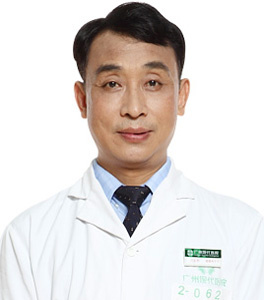 Wan Youhua

Position: Director of Clinical Laboratory
Title: Associate Chief Physician
Specialty: Cytological diagnosis of blood disease, thinprep cytologic test (TCT) for cervical cancer diagnosis
Introduction
Graduated from biology school of Jiangxi Normal University, Director Wan Youhua devoted himself to clinical examination for more than 30 years. He is the team leader of clinical laboratory, biochemistry test, immunodetection, microbiological test, genetic diagnosis in Modern Cancer Hospital Guangzhou. Besides, he has abundant experience in application and research of cytological diagnosis of blood disease, thinprep cytologic test (TCT) for cervical cancer diagnosis.
Education Background
1970-1973 Nanchang Medical School
1990-1993 Jiangxi Normal University
Medical Experience
Dr. Wan Youhua has worked on clinical examination work for over 30 years and accumulated rich experience. Numerous figures of examination are the basis for clinical diagnosis and treatment. He analyzes examination result of every patient meticulously without missing any condition changes of patients.
Academic Achievement
With profound achievements in researching the pathogenic mechanism of tumors, he has published more than 20 papers in national nuclear journals such as Chinese Journal of Internal Medicine, Chinese Journal of Geriatrics and has received "Provincial Science and Technology Progress Award" for many times.
Research Technology
Medical minimally invasive targeted treatment
Combination of TCM &Western medicine
Research Area
Internal medicine
If you have any questions, please contact us via online consultation, email or phone call. If you find our website useful, please follow our FaceBook and YouTube, health information will be updated regularly.
Online Inquiry
CLICK HERE!
Let's Have A Healthy Life!
Video
To show you
what is cancer by
videos
Chatting on Facebook

Become a fan of us!
+Follow
We are waiting for you.