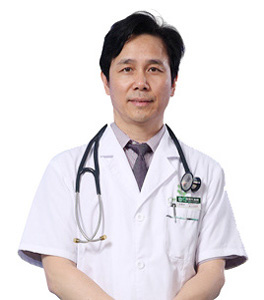 Peng Xiaochi

Position: Oncology Director, Leading Expert
Title: Chief Physician
Speciality: Minimally invasive targeted therapy, chemotherapy, combined therapy of Chinese medicine and western medicine for solid tumors
Introduction
Since 1993, Pro. Peng has devoted himself to cancer therapy. Born from a family with a profound medical background, Pro. Peng chose to get himself into medical industry. Pro. Peng has tried his best to be a doctor. He has witnessed many cancer patients suffer from the pain and many happy families are broken due to cancers. Many patients and their families are trapped into despair because of bad cancer therapeutic effect. What he has seen encourages him to study deeply to cancer treatment. Thus, Pro. Peng has participated in many kinds of academic meeting, communicated with lots of oncologists, read books and paid attention to the cancer news on the Internet to fulfill himself so that he is capable of enriching cancer knowledge and helping more cancer patients. In the process of studying and researching, Pro. Peng gains his own thoughts and experience. He has delivered more than 20 pieces of paper on academic journals and academic meeting in different levels.
Education Background
Graduate of Sun Yat-Sen University
Further Study in University of British Columbia
Further Study in National University of Singapore
Medical Experience
An academic researcher of the 7th International Tumor Minimally Invasive Therapy
The chairman committee of the first "ASEAN Academic Committee of Minimally Invasive Therapy"
The 21st Global Anticancer Meeting
The 7th International Academic Meeting of Tumor Minimally Invasive Therapy
"CSCO-Southern" Tumor Biological Therapy and Particle Targeted Therapy Forum
Academic Achievement
The Clinical Research of Efficacy of Cryotherapy for Partial Advanced Pancreatic Cancer
The Observation of Curative Effect of Interventional Therapy for Liver Cancer
The Clinical Analysis of Photodynamic Therapy for Tongue Cancer
Research Technology
Minimally invasive targeted therapy for solid tumors
Chemotherapy
Combined therapy of Chinese medicine and western medicine
Research Area
If you have any questions, please contact us via online consultation, email or phone call. If you find our website useful, please follow our FaceBook and YouTube, health information will be updated regularly.
Online Inquiry
CLICK HERE!
Let's Have A Healthy Life!
Video
To show you
what is cancer by
videos
Chatting on Facebook

Become a fan of us!
+Follow
We are waiting for you.