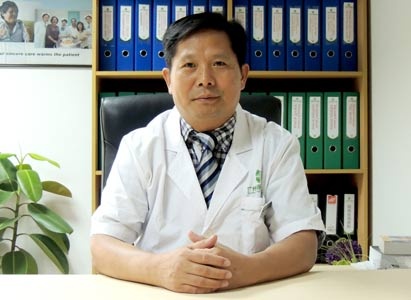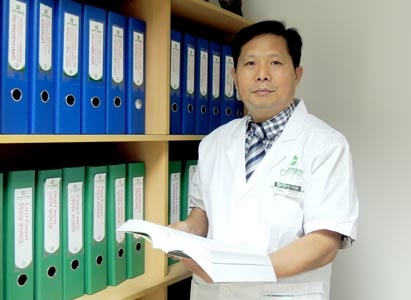 Wang Shuli
  Chief pathologic consultation director of China MDT anti-cancer expert team
  Member of Oncology Association of China Association of Chinese Medicine
  Lecturer of anti-cancer club in Modern Cancer Hospital Guangzhou
  Invited international oncotherapy expert of Dhaka Office in Bangladesh
  Dr. Wang Shuli, who graduated from Taishan Medical College, has been working on clinical treatment and research of oncology for more than 20 years and has solid theoretical foundation and rich clinical experience. Dr.Wang is skilled in using the minimally invasive technologies such as Argon-Helium Knife Cryoablation and 125 Iodine Seed Implantation to treat different kinds of neoplastic diseases, especially has accumulated rich clinical experience in treatment of middle and late stage lung cancer and liver cancer.
  Furthermore, Dr.Wang also develops a unique voice on comprehensive treatment of tumor. He pointed out that cancer is a systemic disease which mainly focuses on local manifestations so that any single therapy has its limitations. For this reason, the best way to treat tumor is to make multidisciplinary therapies according to the patient s' specific situations. Meanwhile, Dr.Wang indicated that combination of TCM and WM is an important method to treat cancer, which not only can effectively lighten the toxic and side effects of western medicine, but also can reduce the occurrence of complications. This is of crucial importance on life extension and QOL improvement.
  Dr.Wang also keeps doing researches while persisting in clinical treatment of tumor. He has published more than ten papers on various tumor publications, including 30 Cases of the Clinical Observation of Arterial Embolization in the Treatment of Liver Cancer, Clinical Analysis of 125 Iodine Seeds Implantation in the Treatment of Small Cell Lung Cancer, 34 Cases of Curative Effect Observation of Cutaneous Arterial Perfusion of Late Stage Metastatic Breast Cancer and so on. In order to constantly update his medical knowledge and master the latest medical technology of oncology, Dr.Wang often takes an active part in all kinds of academic exchanges. In April, 2012, he was invited to attend the 4th International Oncology Exchange Conference of TCM and TCM-WM Combination and the 13th National Oncology Conference of TCM-WM Combination. Dr.Wang said, "Through communicating with the peer experts, we can gain a lot of experience and knowledge from it, then put them into clinical practice."
  In October, 2013, because of work demands, Dr.Wang was sent to Bangladesh by Modern Cancer Hospital Guangzhou as the chief advisor of Dhaka Office. As an oncologist, the best wish of Dr.Wang is to use the most advanced technologies to help foreign patients with pain relief and life extension with minimal trauma.
  Testimonials: No matter when and where, I always carry the inescapable duty to save people whose life is in danger.
If you have any questions, please contact us via online consultation, email or phone call. If you find our website useful, please follow our FaceBook and YouTube, health information will be updated regularly.
Online Inquiry
CLICK HERE!
Let's Have A Healthy Life!
Video
To show you
what is cancer by
videos
Chatting on Facebook

Become a fan of us!
+Follow
We are waiting for you.