New Choices, Minimally invasive Targeted Treatment for Cancer New Hope, More Doctors and Citizens are Concerned
 Medical Forum successfully held by Manila Health Department Medical Association, Inc. and Modern Cancer Hospital Guangzhou
 On January 25, Modern Cancer Hospital Guangzhou's Chief Expert, Dr. Peng Xiaochi, was invited by the president of Manila Health Department Medical Association, Inc. Dr. Maria Cecilia Asilo to deliver a medical lecture "New Choices: Minimally Invasive Cancer Treatments for Cancer" to the members of the association at Ramada Manila Central Function hall.
Professor Peng Xiaochi used a great number of examples, specially focusing on the application of the hospital's featured treatment technology to common cancer cases in the Philippines such as lung cancer, pharyngolaryngeal cancer, and colorectal cancer, to elaborate the discussion of the hospital's innovative techniques of "Minimally Invasive Targeted Treatment with Combination of Western and Chinese Medicine". Techniques as such, like nanotechnology application, natural therapy, gene therapy, radioactive seed implantation, cryotherapy, have became the best treatment method succeeding the traditional surgery, radiotherapy, and chemotherapy. These new techniques have been slowly accepted by more and more people, and had brought new hopes to many more cancer patients.
  Manila City Health Officer, Benjamin YSon, acknowledged the medical lecture of Dr. Peng Xiaochi, and praised Modern Cancer Hospital Guangzhou for their concerns on the health of Filipino Citizens, and for training local doctors with the latest medical knowledge. Bulacan Vice Governor, Mr. Daniel Fernando, who is also present at the forum, hoped that Modern Cancer Hospital Guangzhou will be willing to hold many more seminars similar to this one in all areas of the Philippines.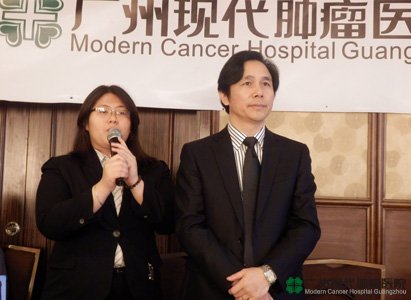 Lecture Proper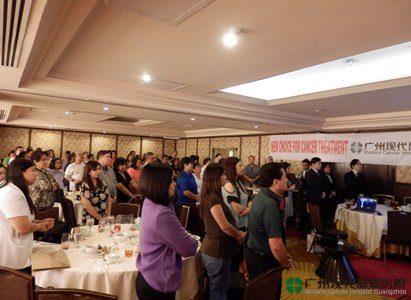 Venue for the Lecture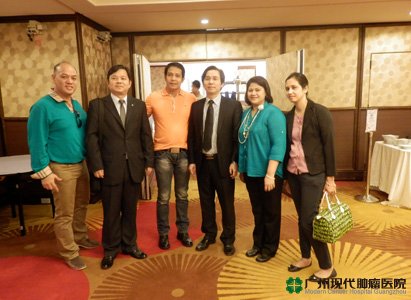 Received acknowledgement from Bulacan Vice Governor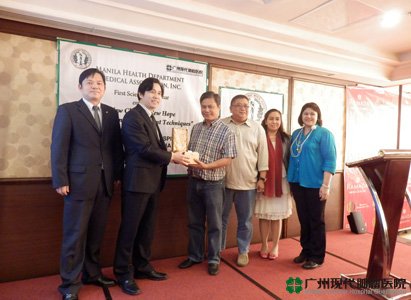 Exchange of Souvenirs
If you have any questions, please contact us via online consultation, email or phone call. If you find our website useful, please follow our FaceBook and YouTube, health information will be updated regularly.
Online Inquiry
CLICK HERE!
Let's Have A Healthy Life!
Video
To show you
what is cancer by
videos
Chatting on Facebook

Become a fan of us!
+Follow
We are waiting for you.