Modern Cancer Hospital Guangzhou Is Honored with Gold Medal Hospital of Minimally Invasive Treatment
  Journalist recently got the news that Modern Cancer Hospital Guangzhou (also called Modern Hospital Guangzhou) will invest around 10 million to set up 4 minimally invasive centers. Being expert in minimally invasive surgery, Modern Hospital Guangzhou has been honored as Gold Medal Hospital of minimally invasive treatment. Director of hospital, Mr. Wang Huaizhong said in interview that, the goal of Modern Hospital Guangzhou in 2013 is to bring in and train talents for profession and to focus on development of minimally invasive medical treatment.
  The aircraft-carriers set sail again to their goals
  Modern Hospital Guangzhou is located at the foot of beauty spot, Biayun Mountian. As an international hospital, it is known to all that, hospital has two special aircraft-carriers, the bigger one is minimally invasive medical treatment equipped with Genecology, Orthopaedics, Oncology and so on, while the other is traditional Chinese medicine, physiotheragpy of Chinese medicine and other natural healthy therapies.
  As technology and medical treatment progressing, modern medical service is no longer limited to curing diseases, but gets higher demands on how to reduce complications from treatments, how to achieve a treatment that only removes lesions without hurting surrounding normal tissues and how to prevent diseases radically. In past few years, Modern Hospital has kept searching for the latest technology in minimally invasive treatment. Now hospital has skillful technologies in minimally invasive treatment for tumor and gynecologic diseases, which makes hospital a leading status across the world.
  "In order to better serve patients, Modern Hospital Guangzhou adjusts its structure to set up minimally invasive centers in Gynecology, Orthopaedics, Gastroenterology and Oncology by bringing in foreign technology and improving medical service quality." According to Director Wang.
  Journalist noted that hospital has applied minimally invasive treatment in many operations and the curative rate after treatment can reach up to 98%. Since its setting up, hospital has created a history of free malpractice through 100 thousand minimally invasive treatments. The widely use of international high-end minimally invasive technology in Gynecology, such as hysteroscope combined with laparoscope, brings more hope to female health and realizes the humanistic concept of benefiting more women by minimal trauma.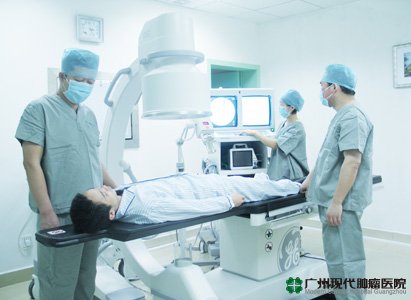 Develop hospital by talents
  The Vise President of hospital, Chen Bing said, technology and devices are combined to develop hospital. By the most advanced conception, the most eminent technologies and latest devices, hospital provides patients the best treatments featuring less pain and faster recovery, and measuring up to modern medical development.
  The competition of technology attributes to the competition of talents. Apart from the doctors who have rich clinical experience in operations, hospital also develops its departments through training in-service personnel and bringing in qualified talents.
  Hospital has brought in highly qualified professionals to enhance the construction of Department of Oncology, Gynecology, etc, and is planning to bring in more talents for Department of Gastroenterology. Mr. Chen also told the journalist: "our system is more flexible and it takes few hours on the decision of talent introduction." As long as both parties reach the agreement, a doctor can work in the hospital soon.
  Special departments decide medical brands
  Has been the only designated hospital of Europe-China Commercial Union, special hospital of China Association of Health and model hospital of Health China in past few years, Modern Hospital also was awarded domestic assured hospital by China Hospital Management of Association, Most Popular Hospital by Consumer Council, Reliable Medical Institution by authoritative media, The Most Powerful Brand Hospital and Most Popular Hospital by portal. Winning the titles of Famous Hospital for Treating Tough Diseases, leading enterprise of Guangzhou Province, Safe and harmonious Unite, Faithful Medical Institution and innovative hospital from China Academy of TCM, being appointed as fixed hospital for free medical service under Guangdong Organs, it has been destined for friendly cooperative institution by multiple hygiene department aboard and appointed as friendship & cooperation hospital by a number of international hospitals.
  It is said that hospital had received more than hundreds of thanks-letters from foreign patients in 2012. "Undoubtedly these thanks letters are the encouragement to our medical staff. Hospital will progress to a hospital of public welfare. Based on the construction principles of high starting point, high standards and high grade, hospital will develop to a modern special hospital of modernization management, humanistic service, digital information and internationalized image." Director Wang said.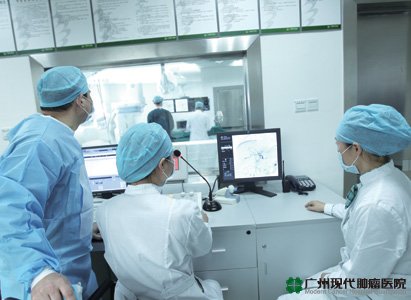 Introduction of departments
  Gynecology of minimally invasive treatment: kill the tumor based on the patient
  The minimally invasive center of Gynecology in Modern Hospital Guangzhou is a model treatment base of domestic gynecologic diseases and has won the title of Assured Gynecology of Chinese Medical Association. In past few years, Gynecology of Modern Hospital Guangzhou has made great contribution in gynecological tumors that it is honored with Expert Hospital of Gynecological Tumors.
  Hysteromyoma (myoma of Uterus) is a common benign tumor in females and the top killer of women health. "A patient used to open a 10cm incision on abdomen is in order to perform hysteromyomectomy, in which she may get harmed greatly. Even after operation, a patient may develop the complications like pain and infection of wound. In minimally invasive treatment, a patient can remove the tumor without pain and scar left with only 1-3 traumas in 0.5cm long. What is more, it takes 3-5 days to complete examinations, treatments and recovery. As minimally invasive treatment features small operative wound, fast recovery and low medical expenses, it is hugely popular among patients. Dr. Zheng Song, Director of Gynecology introduced.
  According to Dr. Zheng, minimally invasive treatment can solve the problems like sterility and infertility arousing from stein-leventhal syndrome, clinical adhesion or obstruction of ovarian ducts, adhesion of uterine cavity, endometriosis uterine, ectopic pregnancy and so on. Ms. Chen, a patient returned for follow-up, said she could get out of the bed one day after hysteromyomectomy in Modern Hospital.
  Orthopaedics of minimally invasive treatment: Make the operation more comfortable and safe
  In some complicated and difficult bone surgeries, minimally invasive treatment can be more precise and safe in treating herniation of cervical disc, proplapse of lumbar intervertebral disc or disease of joints.
  It is reported that a patient of orthopaedic disease only takes 30 minutes for minimally invasive treatment. With small trauma and little pain, patients undertake minimally invasive treatments don't have scarred-adhesion or interruption in spinal stability, and the risk of severe complications like nerve damages is rare.
  Vice President, Dr. Chen Bing explained: "the complicated and difficult bone surgeries can be precisely achieved through minimally invasive treatment. But without skillful operation procedures, even a patient undergoing this treatment will have great harm. Therefore, if a patient chooses minimally invasive treatment should go to the hospitals that are qualified and have abundant technical strength.
  Modern Hospital has specially introduced in the foreign advanced technology, intervertebral disc chemolysis, which is performed under CT navigation and positioning, C-arm stand and computer monitor. This technology is created by Italian physician and the most attractive new treatment in minimally invasive treatments. Now it is widely used in Italy, German, France and other European Countries. Modern Hospital is the first hospital introducing and applying this treatment technology in Guangzhou Province. Currently intervertebral disc chemolysis has become the primary choice for many patients with prolapse of lumbar intervertebral disc.
  Special minimally invasive treatment for digestive diseases and tumor
  Minimally invasive technology is also applied to digestive diseases and tumors, besides gynecology and Orthopaedics.
  "Currently some routine surgeries for digestive tract, spleen and bile duct have been replaced by digestive endoscopic interventional therapy, which has defined the special position of digestive endoscopy in internal medicine and surgery." Dr. Jiang Xilin of Modern Hospital introduced. "Endoscopy of digestive system and interventional treatment are integrated with ultrasound, endoscopy, computer network and other high-tech imaging technologies. It has changed the history of medication for internal medicine and operation for surgery, and opened a bright prospect for medicine development. Without laparotomy, this technology can precisely insert the fine tube to lesions for treatment, and bleeding and the damage to tissues around comparatively are less.
  It is thought that small trauma is minimal invasion, but Dr. Jiang explained in this way: "Small trauma is not equal to minimal trauma. Minimally invasion refers to the damage of organ functions, and trauma size is minor. The standard minimally invasion is to keep the functions of an important organ."
  Interventional therapy compared to traditional surgery features more advantages in treating tumor. Dr. Zhen Yanli introduced that: "Interventional therapy in treating some tough malignant tumors can focus on lesions exquisitely and confine medicine locally in lesions in high concentration to reduce the side effects to body and other organs. Performed under local anesthesia, with small side effects and lower anesthetic risk, it is more applicable to the weak and old patients. Interventional therapy has become one of the important treatments to liver cancer, lung cancer, prolapse of lumbar intervertebral disc, aneurysm, vascular malformation, hysteromyoma and so on. It can even help to create the chance for operation.
  Dr. Zhen has met a breast cancer patient from Japan. As medical technology in Japan is so advanced, she did not believe that Chinese medical treatment can help her. But with remarkable treatment effect, she started to admire Chinese medication. Up till now she keeps coming back for follow-up regularly. Without any discomfort, she lives with family happily, now and then introduces some patients to hospital for treatment
  According to related statistics, patients who have taken interventional therapy in Modern Hospital, their treatment successful rate is higher than 90% and death rate is barely 0%.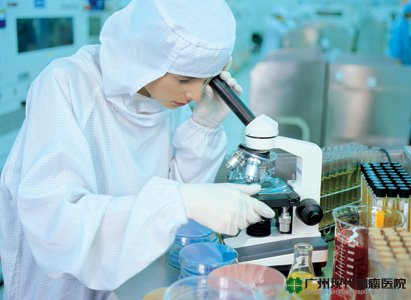 To know more:
  What is minimally invasive treatment?
  The first minimally invasive treatment, laparoscopic cholecystectomy was finished in 1987 by a French doctor named Mouret. Therefrom a new medical era starts.
  Currently, the modern devices can help doctors to finish the operations through a small trauma instead of the big incisions in the past, this is minimally invasion. Minimally invasive treatment is to remove or treat the lesions without surgery, with small traumas a patient can recover faster after treatment.
  Source: Information Times
  https://informationtimes.dayoo.com/html/2013-03/08/content_2173540.htm
If you have any questions, please contact us via online consultation, email or phone call. If you find our website useful, please follow our FaceBook and YouTube, health information will be updated regularly.
Online Inquiry
CLICK HERE!
Let's Have A Healthy Life!
Video
To show you
what is cancer by
videos
Chatting on Facebook

Become a fan of us!
+Follow
We are waiting for you.