Embassy of China in Philippine Supports the Spread of Quality Medical Services with Kind Effort
  In the morning of Mar. 21, Chairman of Boai Medical Investment Group China Mr. Lin Zhicheng, General Director of International Affairs of Modern Cancer Hospital Guangzhou Mr. Lin Junxiong and so on went to Consular Section of Embassy of the People's Republic of China in the Republic of the Philippines to visit Consul General Mr. Shen Zicheng.
  In the reception of Consular Section, Consul General Shen warmly welcomed these gusts came a long way from China. He introduced to Chairman Lin that since China and the Philippines have set up diplomatic relations on 1975, Chinese people have made great contribution to local economic interests and cultural education. The exchanges between Philippine people and Chinese people has created trust and friendship that Filipinos people come to mainland China for economic and culture exchanges becomes frequent too.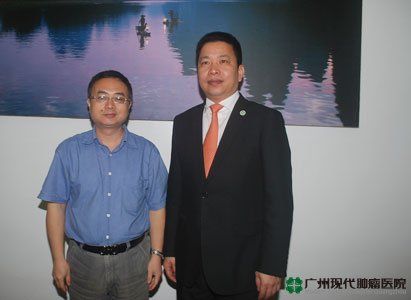 "Apart from the frequent and amiable exchanges between peoples from the two countries, the Chinese enterprises, like you medical group, with constant efforts, also contribute greatly to the long term friendly relations between two countries. I'm on behalf of Consular Section to thank Boai for the efforts you have done and willing to offer all kinds of convenience to your activities." Consul General Shen talked to Chairman Lin.
  Getting the encouragement from Consul General Shen, Chairman Lin expressed his thanks and elaborated the development and plans of Boai Medical Investment Group: "Boai Medical Investment Group, since set up, has stretched out its hands to help overseas patients. Peoples from the Philippine trust us friendly. In past one year, the cancer patients came to Modern Cancer Hospital Guangzhou for treatment had reached more than 1000. We sincerely hope that our medical services and technology can help more Philippine patients."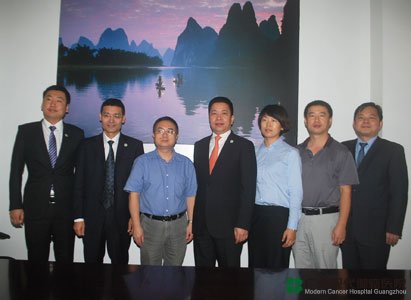 Consul General Shen expressed his highly approval to Boai Medical Investment Group after the introduction about the treatment mode of minimally invasive treatment integrates in traditional Chinese and western medicine in Modern Cancer Hospital Guangzhou. He said: "to spread the economy, technology and cultural education of China in the Philippines to enhance the friendly relationship and exchanges is the grave responsibility of Embassy of the People's Republic of China in the Republic of the Philippines. Currently, Chinese medical technology has met the international standards that we are willing and have the responsibility to bring local people more quality and better medical treatments."
If you have any questions, please contact us via online consultation, email or phone call. If you find our website useful, please follow our FaceBook and YouTube, health information will be updated regularly.
Online Inquiry
CLICK HERE!
Let's Have A Healthy Life!
Video
To show you
what is cancer by
videos
Chatting on Facebook

Become a fan of us!
+Follow
We are waiting for you.