Modern Cancer Hospital Guangzhou Held a Singing Feast for the Patients
  In the afternoon 7th, May, together with the Baiyun Mountain Choir, Modern Cancer Hospital Guangzhou held a song feast for the patients, titled with "Health Singing Carnival". Wang Huaizhong, the head of Guangzhou Modern Cancer Hospital, first published a speech, showed his grateful to the arrival of Baiyun Mountain Choir.
  It is said that this is the first time that Modern Cancer Hospital Guangzhou invited a choir to enrich the amateur cultural life of patients, improve their life happiness index, arouse their passion, desire and yearning for a better life. A variety of programs have not only enriching the patients' leisure life, but also promoting the interaction between patients and health care workers, making the doctor-patient distance closer, creating a warm atmosphere for culture and friendship exchanges.
  Li Yanhui, the commander of Baiyun Mountain Choir, said that music has no border, and thanks to Modern Cancer Hospital Guangzhou's effort, whom creating them an interactive platform with Southeast Asian people. They pray the patients can get well soon and join their singing team.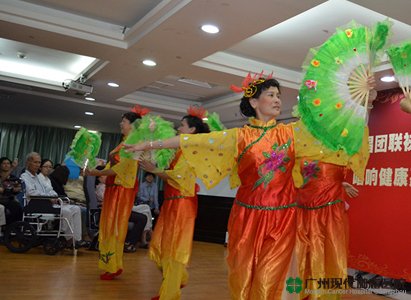 The Baiyun Mountain Choir performers are dancing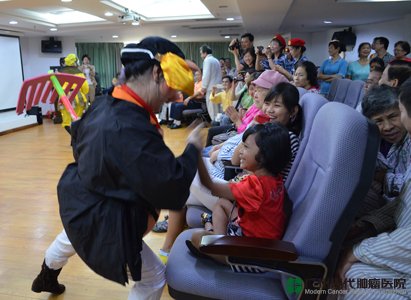 The performers are interacting with the patients and their families
If you have any questions, please contact us via online consultation, email or phone call. If you find our website useful, please follow our FaceBook and YouTube, health information will be updated regularly.
Online Inquiry
CLICK HERE!
Let's Have A Healthy Life!
Video
To show you
what is cancer by
videos
Chatting on Facebook

Become a fan of us!
+Follow
We are waiting for you.