Hot field of 2013ASCO: Combination of Chinese and Western Medicines Becomes More Popular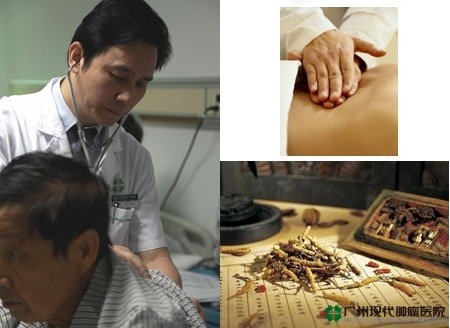 Being a featured and the advantage of Chinese tumor treatment, while also is a peculiar medical and healthy system in China, combination of Chinese and western medicines is not simply the integration of two medicines but more, it tends to mean the combination of diagnosis, complements to each other in treatments and principles. Cancer treatment effects have efficiently and greatly improved by these complimentary advantages, which has been proved by a study of ASCO in 2013 reporting that combination of Chinese and western medicines becomes popular in cancer treatments according to analyzing the mid or late-stage lung cancer patients on Germany clinical registration.
  Introduction by Professor Peng Xiaochi from Modern Cancer Hospital Guangzhou
  What we call combination of Chinese and western medicines is not only the combination of Chinese and wester medications, but also the complimentary advantages of two on diagnosis, treatments and medical care. And its aim is to improve treatment effect, help patients to rebuild their immunity and reduce toxic side effects. Although in past few years western medicine has been widely used for its strong killing effects on cancer cells, its severe subsequent side effects scare most patients. However, Chinese medicine also attracts more importance according to great clinical test repots, proofing that TCM plays good in treating cancer sice its promotion and application.
  Professor Peng Xiaochi said, based on our clinical practice, Chinese medicine and treatments can greatly extend patients' lives, relieve symptoms and eliminate the side effects of radiotherapy and chemotherapy. The prevention and treatment of malignant tumors in past 5 years has stepped into a comprehensive treatment era. The treatments including the conventional treatments like surgery, chemotherapy, radiotherapy, as well as Chinese treatments, TCM, cryotherapy, natural therapy, radioactive particle implantation, intra-arterial interventional therapy, radio-frequency therapy and so on. Those treatments take supplementary effects on each other to kill cancer cells accurately while improve immunity and ensure physical tolerance to meet the aim of fighting cancer.
If you have any questions, please contact us via online consultation, email or phone call. If you find our website useful, please follow our FaceBook and YouTube, health information will be updated regularly.
Online Inquiry
CLICK HERE!
Let's Have A Healthy Life!
Video
To show you
what is cancer by
videos
Chatting on Facebook

Become a fan of us!
+Follow
We are waiting for you.