A Cup of Tea, a Taste of Life Modern Cancer Hospital Guangzhou held a tea cultural activity to enrich foreign patients'life
  On the afternoon of November 20th, 2013, a tea culture activity, "A cup of tea, a taste of life," was held in the lobby coffee bar of Modern Cancer Hospital Guangzhou.
  The bar was filled with a warm touch of tea, and a female tea master was sitting next to the coffee table, patiently explained tea culture knowledge to the foreign patients. Simultaneously, she was having tea ceremony performance for everyone all present's tasting and learning. This made every guest concern about tea culture, and feel great charm of Chinese art of tea ceremony. The activity scene also prepares canton style snacks and fruits for the presented guests. It was a perfect enjoyment for all to sit together to have a cup of tea and have a taste of life.
  A cup of hot tea in the winter helps to warm the interior & stomach to dissipate cold. According to the experts, drinking tea in winter can build a sound physical & mental body. Tea contains more than 400 kinds of chemical substances, which have a certain effects on treating radiation injury, protecting hematopoietic mechanisms to improve the number of white blood cells. It is also applicable in the treatments of dysentery, acute gastroenteritis, acute infectious hepatitis and other diseases.
  During the activity, foreign patients also participated in a quiz about tea culture, which made them very excited. After the event, many foreign patients pleasantly showed that they like to participate in such activities, which not only makes them understand tea culture, but also enriches their life in hospital.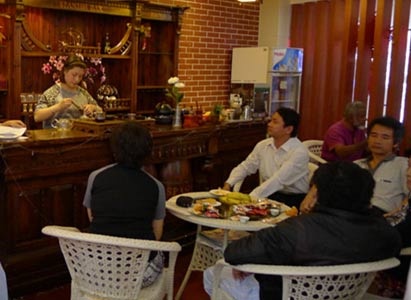 Tea master is performing tea ceremony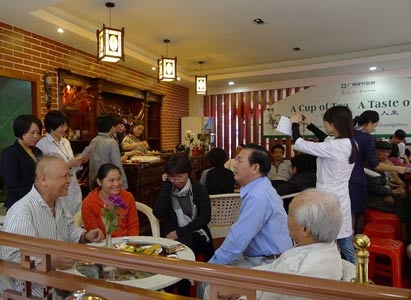 The presented guests are enjoying tea comfortably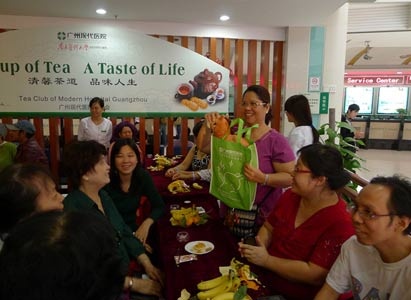 Foreign patients are answering tea-culture related quiz for small gifts joyously
If you have any questions, please contact us via online consultation, email or phone call. If you find our website useful, please follow our FaceBook and YouTube, health information will be updated regularly.
Online Inquiry
CLICK HERE!
Let's Have A Healthy Life!
Video
To show you
what is cancer by
videos
Chatting on Facebook

Become a fan of us!
+Follow
We are waiting for you.