Introduce JCI Standards to Promote the Brand Upgrading of Modern Hospital Guangzhou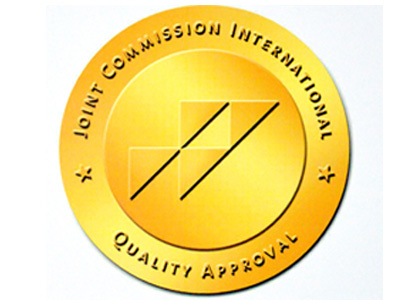 Recently, Modern Hospital Guangzhou signed an agreement with JCI accreditation counseling company. This indicated the hospital has launched an overall JCI international accreditation system and will provide services strictly based on the JCI standards and accept the accreditation of the world's most authoritative medical specialists.
It is said that JCI has a series of strict standards for medical service, safety and quality. It is one of the accreditation models recognized by World Health Organization and has been considered a worldwide medical service standard and a demonstration of the highest level of hospital service and management.
With the continuous improvement of citizens' life and the growing diversification of individual needs, a higher requirement to medical service has been proposed. Under such a background, Modern Hospital Guangzhou introduces JCI accreditation to pave a development road of refinement, high quality and humanism.
"patient-oriented" is the core of JCI accreditation. It requires the hospital to follow the "people-based" principle. For example, the hospital must ensure providing medical services of the highest standard to all patients in all social status and situation.
It is understood that, after the introduction of JCI accreditation, Modern Hospital Guangzhou will base on the existing humanistic and all-round services to constantly improve its medical service level and establish a standardized system for medical standards. The reduction of hospital operating cost and the upgraded medical services brought forth by the reformation will to the highest degree benefit patients.
"JCI accreditation takes place every three years. The introduction of JCI accreditation enables the hospital to guarantee its management continuity", said Lin Shaohua, general manager of Modern Hospital Guangzhou. Mr. Lin also indicated that, introducing JCI can optimize and integrate the hospital's medical resources, standardize medical service procedure and enhance medical quality management while guaranteeing the part of welfare service, efficiency and benefiting people. It can more efficiently ensure the hospital's medical service quality and safety, thus, better reduces patient's medical burden and improve patient's satisfaction.
As one of Asia's most influential international hospitals, Modern Hospital Guangzhou has been devoting to provide a series of humanistic medical services to foreign patients and Guangzhou citizens. In 2014, in order to improve its quality and realize brand upgrading, after upgraded to national Grade 2 hospital, Modern Hospital Guangzhou has determined to introduce JCI standards and set a goal to pass the accreditation within two years. In following, strictly following international JCI standards, the hospital will focus on management system and service concept construction, measure and execution, in addition to improving its medical quality and safety.
Tips:
JCI refers to Joint Commission International, which is an affiliate of the Joint Commission on Accreditation of Healthcare Organizations (JCAHO) and accredits international heath care organizations out of America. It is composed of international specialists from Western Europe, Middle East, Latin America, Central America, Asia-Pacific area, North America, Middle Europe, Eastern Europe and Africa. So far, JCI has accredited public and private health care organizations and government departments in more than 40 countries. 78 health care organizations of 13 countries (including China) have been approved by JCI. In China, there are totally 23 hospitals have been approved by JCI.
If you have any questions, please contact us via online consultation, email or phone call. If you find our website useful, please follow our FaceBook and YouTube, health information will be updated regularly.
Online Inquiry
CLICK HERE!
Let's Have A Healthy Life!
Video
To show you
what is cancer by
videos
Chatting on Facebook

Become a fan of us!
+Follow
We are waiting for you.