Service and Environment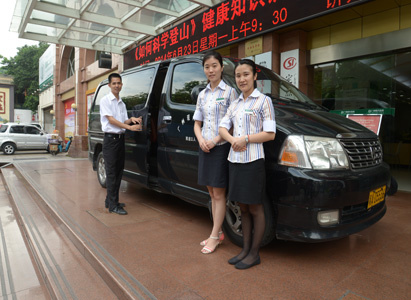 Humane Service
Every patient can make an appointment in advance. After the arriving time is confirmed, we will arrange private car and interpreter in the hospital to wait for patients at the airport so that it can minimize the uncomfortatble feelings when patients arrive in China.
In the atmosphere of excellent enterprise culture, every staff in Modern Cancer Hospital Guangzhou shoulders their responsibilities to meet patients' satisfaction and gives patients care and help in life. We believe only when every staff treat patients with warmth and love can hospital not be a cruel treating place but a harmonious big family.
If doctor does not advice patients to stay in bed, every patient can visit to other neighboring patients or those from the same country to exchange ideas. Sharing their thoughts can relieve psychological stress and it is beneficial for cancer treatment. Encouragement to each others also helps strengthen their confidence to defeat against cancer together.
We always keep patients in mind so we will not neglect any important thing to patients, no matter their birthdays, memorial days or the days when they turn better condition or festivals in their hometowns. In Modern family, love is without boundaries and medical service is without boundaries. Modern Cancer Hospital Guangzhou is their home.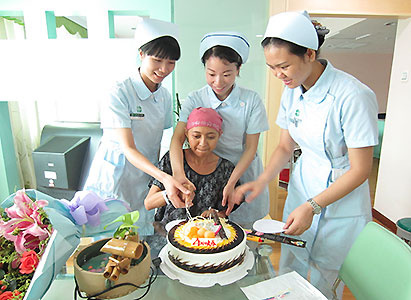 Colorful Life
Some sharing meetings of related nationalities or diseases will be held periodically in Modern Cancer Hospital. In the share meeting, people can exchange their own ideas or treatment experience to others so as to spread anticancer confidence. People also can ask questions about diseases or hospital service and we will try our best to resolve the questions. Share meeting is full of positive energy. We will provide fresh fruits and snacks to participants and exciting shows are also included.
We convey a thought to every patient that enjoy a happy life and positively defeat against cancer is the best living belief. Thus, we regularly host some short-distance trips, singing competitions, etc. so that patients can understand Guangzhou's culture, taste special food in Guangzhou, etc.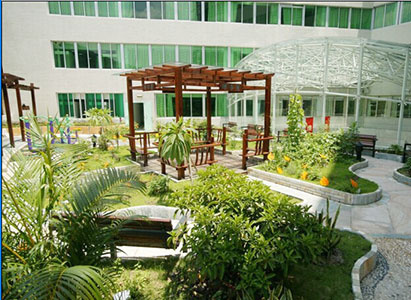 Cozy and Comfortable Environment
No matter in common wards or VIP wards, refreshing air and clean environment create a cozy and comfortable atmosphere. The hospital also provides cozy bed for patients' accompanies to take care of patients conveniently. It also has an exclusive dining room, which offers patients nutritionally balanced diets.
Moreover, there are such leisure places as garden and café bar in the hospital so that patients can exercise and relax in spare time.
Modern Cancer Hospital Guangzhou rests back of Baiyun Mountain, an AAAAA tourist attraction with refreshing air and beautiful environment. There is only a few minutes trip from the hospital to Baiyun Mountain, which is convenient for patient to do some exercise when they treat cancer.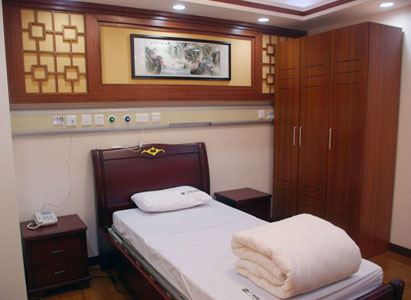 If you have any questions, please contact us via online consultation, email or phone call. If you find our website useful, please follow our FaceBook and YouTube, health information will be updated regularly.
Online Inquiry
CLICK HERE!
Let's Have A Healthy Life!
Video
To show you
what is cancer by
videos
Chatting on Facebook

Become a fan of us!
+Follow
We are waiting for you.