Service Quality and Patients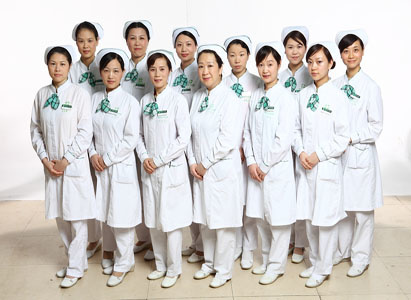 Service Quality and Patients
Founded in 2005, Modern Cancer Hospital Guangzhou devotes itself to adhering to "Love without Boundaries" as the principle and building up a cutting-edge international hospital with honored reputation at abroad to prolong cancer patients' lives in the world.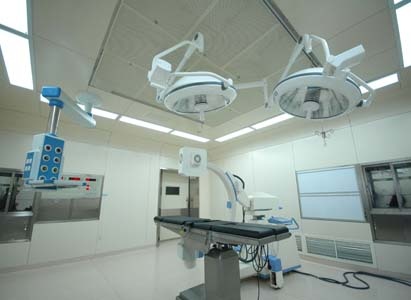 International Advanced Technologies
The advanced medical technologies are the foundation to support the whole medical system. As an international and professional cancer hospital, Modern Cancer Hospital Guangzhou continuously introduces the international cutting-edge medical apparatus and anticancer technologies. Oncologists of Modern Cancer Hospital Guangzhou are also committed to researching and applying the new anticancer technologies. They also combine eighteen minimally invasive technologies with traditional Chinese medicine so as to realize treatment and consolidation at the same time. The eighteen minimally invasive technologies include partial radiotherapy, Ar-he knife, interventional therapy, etc., which attract attention from south-east Asia medical industry and cause a profound impression.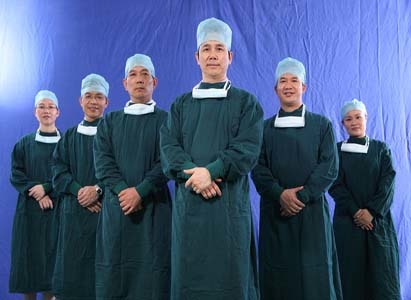 Professional Medical Team
Professional doctors are the core of innovative development in medical treatment and medical improvement. Since it was founded, Modern Cancer Hospital Guangzhou has aimed to treat patients at home and abroad with excellent medical skills and rich clinical experience by continuously introducing the authoritative oncologists and training professional medical practitioners. Multidisciplinary treatment has won thousands of cancer patients' recognition and appreciation. There are the medical guiding service team, the professional nursing team and the international interpretation team to provide cancer patients with considerate and thoughtful service.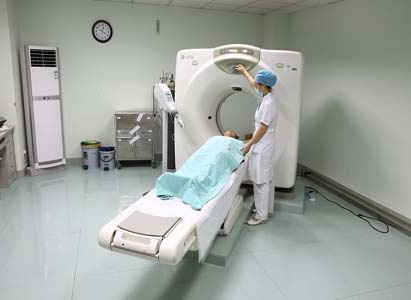 High-quality Medical Services
According to "patients-oriented" services principle, Modern Cancer Hospital Guangzhou continuously improves medical service and raises the quality and level of medical service. In medical cancer treatment, minimally invasive cancer treatment plays a leading role to treat cancer with smaller trauma and better efficacy so as to minimize the lesion of patients' body. Combination of comprehensive therapies and TCM and western medicine can strengthens physical fitness and immunity. In service, we always adhere to "Medical Service without Boundaries" principle and adopt "biology-psychology-society" as medical model, which means doctors take physical factor, mental factor and society factor into consideration whey they diagnose patients. Doctors try their best to alleviate patients' pain with humane care, show respect to patients' nationalities, cultures and religious belief so as to provide the individualized medical service and create an international diagnosis and treatment environment.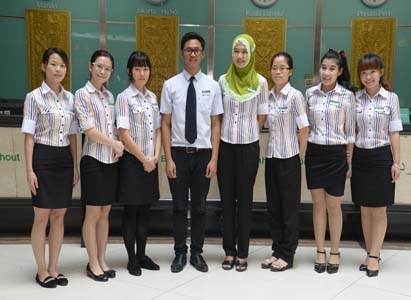 Patients' Care
Every patient is one of the families of Modern Cancer Hospital Guangzhou. Consultation, treatment and the periodic return visit are the important steps to us. In 10 years, we have set up more than ten branch offices in Saudi Arabia and some south-east Asia countries, such as Indonesia, Philippine, Thailand, Vietnam, Malaysia, Combodia, etc. In there, consultation team will give professional medical suggestion and remove cancer patients' doubts, which bring hope to thousands of cancer patients.
After treatment, office staffs will take periodic return visit, which not only helps understand patients' condition in time but also makes a stronger relationship and let patients feel love and care so that they can strengthen their confidence to defeat against cancer. In 10 years, we have already prolonged many cancer patients' lives and some of them are still alive and keep a positive attitude towards life. "Anticancer Warriors" will be assessed every year in Modern Cancer Hospital Guangzhou and every anticancer warrior will share their ideas and attract many cancer patients at home and abroad. Cancer is cruel but people are full of love. We will devote ourselves to the idea of using our love to build up patients' confidence and help them defeat cancer.
If you have any questions, please contact us via online consultation, email or phone call. If you find our website useful, please follow our FaceBook and YouTube, health information will be updated regularly.
Online Inquiry
CLICK HERE!
Let's Have A Healthy Life!
Video
To show you
what is cancer by
videos
Chatting on Facebook

Become a fan of us!
+Follow
We are waiting for you.