Eid al-Fitr: Feel at Home in China
Eid al-Fitr is one of three major Islamic festivals. On this day, Muslims will take shower and go to mosque for religious activities. Additionally, they are putting on festival clothes to visit families and friends, saying "salaam" (that means wish you peace) towards each other and praying for the happiness in the next year.
On July 17, 2015, dozens of Islamic patients and their families got together at the café on the first floor of Modern Cancer Hospital Guangzhou celebrating Eid al-Fitr with the help of the hospital staff, in such a foreign place far away from home.
The activity began at 5 pm on that day. On hearing the news of that Eid al-Fitr celebration was held for them in the hospital, many Muslim patients could not help expecting, and began to make various preparations including taking a bath, choosing their favorite clothes etc. With familiar celebration music, patients arrived at the venue under the help of their families and the hospital nurses. All patients turned into friends from strangers. They celebrated the festival like at home. They communicated and greeted peacefully and cheerfully with each other, and ate delicacies which were prepared by the hospital.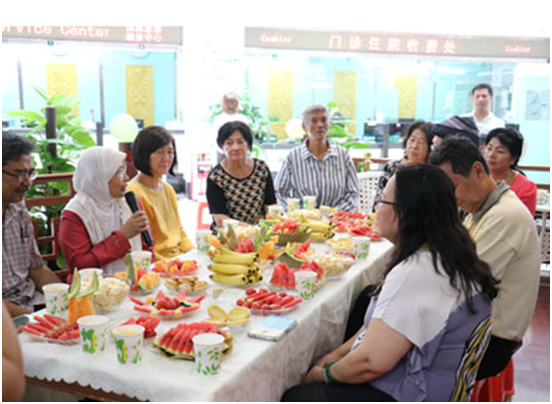 Everybody was sitting around and greeting each other.
Celebration reached its summit as beautiful songs played one by one. The patient DJONG NYAM SANG firstly volunteered to sing a Chinese song "Past events can only be reminisced" on the stage. The beautiful melody made them spontaneously think of their previous happy life bit by bit. Another two patients sang Chinese songs "The moon represents my heart" and "Tomorrow will be better" with the hospital workers together. Music could make people's heart link together, while the show also was full of fun. The staff of Modern Cancer Hospital performed magic, which attracted the audience to take photos with their phones for recoding the magical process.
During the free chat part, many patients took up the microphone to express their gratitude to Modern Cancer Hospital Guangzhou, satisfaction for the hospital services, and confidence of fighting against cancer. They also felt lucky to get treatment in Modern Cancer Hospital Guangzhou.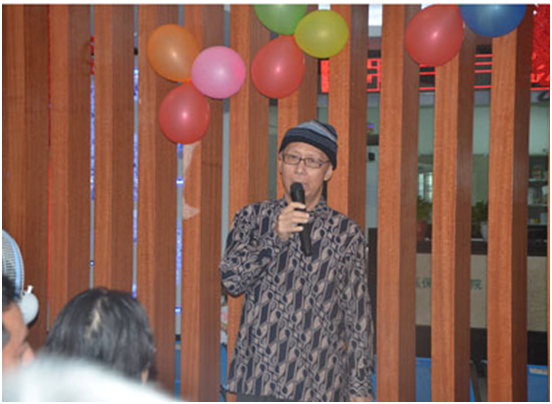 The patient DJONG NYAM SANG was singing a song.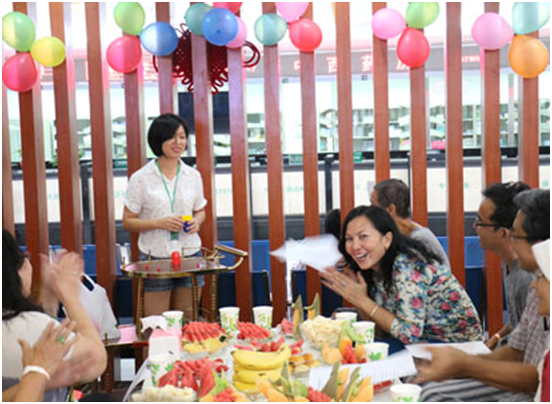 A staff of Modern Cancer Hospital was performing magic.
Besides, delicious food was noticeable in the celebration. In the kitchen on the seventh floor of the hospital, several patients' families and the hospital workers had cooked corn dumplings, gulai buncis and other delicious food. Although the celebration of Eid al-Fitr in foreign place lacked street entertainment and familiar faces, the fragrance of familiar food and the hospital's care made them feel at home in such a small café of the hospital. Memory of taste had never been changed.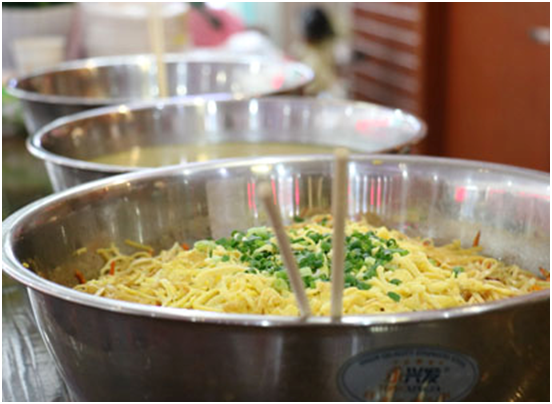 Delicious food on the spot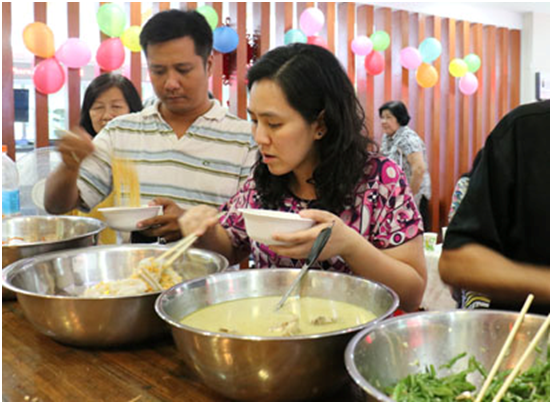 Everybody shared the delicious food.
It is reported that as an international hospital which has been accredited by international JCI (Joint Commission on Accreditation of Healthcare Organizations), Modern Cancer Hospital Guangzhou takes "patient-oriented" as service standard all the time. The hospital fully respects foreign patients' religions and living habits. Except for Eid al-Fitr, the hospital also holds other celebration activities on Christmas, Easter and other important festivals for patients, so as to create the festive atmosphere of their hometown during their days of treatment for better therapeutic effect.
If you have any questions, please contact us via online consultation, email or phone call. If you find our website useful, please follow our FaceBook and YouTube, health information will be updated regularly.
Online Inquiry
CLICK HERE!
Let's Have A Healthy Life!
Video
To show you
what is cancer by
videos
Chatting on Facebook

Become a fan of us!
+Follow
We are waiting for you.