Show Cooking Skills and Make Friends with Each Other
--A Southeast Asian food salon was held in Modern Cancer Hospital Guangzhou.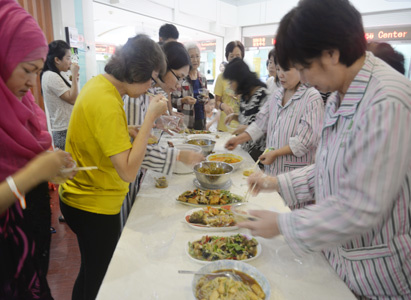 Southeast Asian food salon
On August 15, 2015, a Southeast Asian food salon was held in Modern Cancer Hospital Guangzhou. Indonesian and Malaysian patients and their families got together to cook in nutritious diet house and public kitchen of the hospital. Besides, some Chinese community residents living nearby the hospital were invited to participate in this activity. They all showed their cooking skills to make a big meal.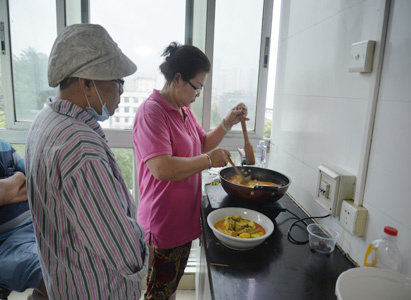 The participant was cooking.
After 2 hours, more than 10 delicious dishes were shown with different national features in café bar of the hospital, including Indonesian dishes — Indonesian curry chicken, fried fish with Tofu, spiced beef, Malaysian dishes—sweet potato soup, Malaysian curry chicken, steam chicken with mushroom, and Chinese dishes—braised perch, bean sprout with smoked bean curd……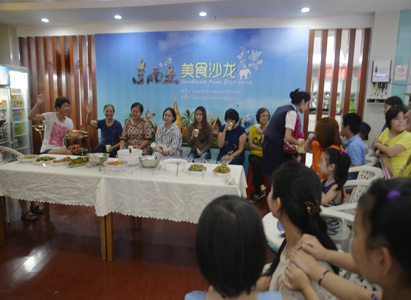 Southeast Asian food salon
The hospital invited more than 20 guests to taste the dishes and vote for the favorite. A guest who was ready to taste said excitedly, "On seeing these delicious dishes, my mouth is watering." And then, they started to taste all the dishes, and voted.
After tasting, one guest said, "My favorite is braised perch. It is absolutely the most delicious fish I have ever tasted. " And one Indonesian patient's family said, "I vote for Indonesian curry chicken and spiced beef because they remind me of the festival in my hometown." As to the result, the top three were Chinese braised perch, Indonesian curry chicken, and Malaysian curry chicken.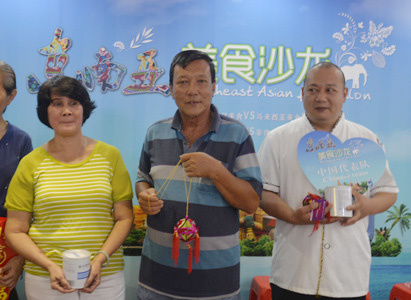 Photo of the three winners
At last, those who cook the top three delicious dishes were awarded VIP health checkup card, health care products, etc. Additionally, Modern Cancer Hospital gave umbrellas, usb flash disk and other gifts to all the participants as souvenirs.
Food culture was special and important in each country. We hoped that the foreign patients and their families could taste their hometown dishes again and got to know more Chinese food culture via this food salon.
If you have any questions, please contact us via online consultation, email or phone call. If you find our website useful, please follow our FaceBook and YouTube, health information will be updated regularly.
Online Inquiry
CLICK HERE!
Let's Have A Healthy Life!
Video
To show you
what is cancer by
videos
Chatting on Facebook

Become a fan of us!
+Follow
We are waiting for you.