Enjoy Southeast Asian Food, Promote Friendship between China and Foreign Countries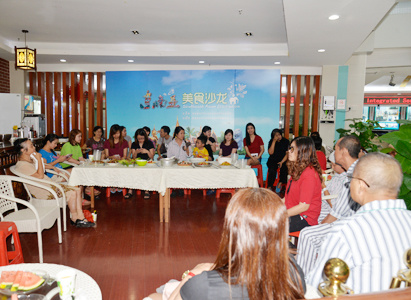 The Second Season Southeast Asian Food Salon
In the afternoon of August 22nd, 2015, the second season of Southeast Asian Food Salon was held as scheduled in the 5th and 7th public kitchen of Modern Cancer Hospital Guangzhou, which aimed to promote the friendship between China and foreign countries, as well as the relation between patients and doctors. Patients and their family members who come from Thailand, Philippine and Vietnam and the nearby residents showed their signature dishes to prepare the audience a feast of taste.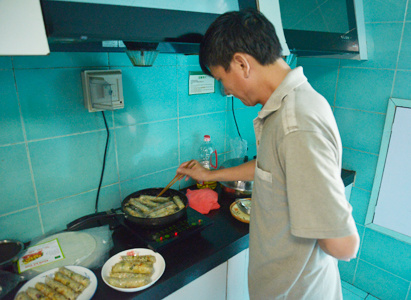 The cooker was making Vietnamese spring rolls.
We could smell the food before we entered the kitchen. Cookers from different countries cooked dozens of dishes just in half one hour, including Thai food like Tom Yam Gong, Papaya salad, Chinese cuisine like braised fish, braised chicken wings, and Vietnam food like Vietnamese spring rolls, etc.
At the first floor Coffee Bar, many people were waiting to taste the delicious food though the taste test hasn't started. An aunt even sat nearby the table, holding chopsticks to wait for the delicious food. The taste test began after all the dishes were well prepared. Then, people stated to taste every dish.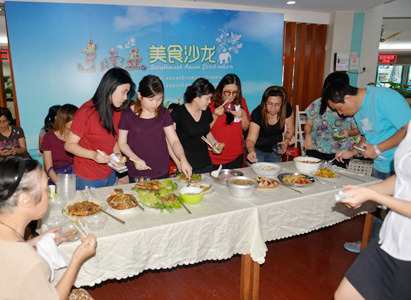 The audiences were eating the delicious food.
"My favorite food is Tom Yam Gong, this is my first taste of Thai food, I learn about it through TV programs, but today I try it." A nearby resident said excitedly after tasting. A Vietnam patient indicated that his favorite still is the Vietnamese spring rolls:"I want to express my gratitude to Modern Cancer Hospital Guangzhou, thank you for holding such activity to make me feel warm. I will restore to health as soon as possible, and go back Vietnam to enjoy the delicious food." Basing on the principle of "Beatty, Smell and Taste", the audiences voted after they tasted all the dishes.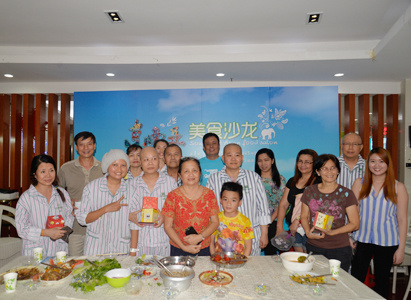 Photo of cookers and the audiences

According to the vote, the most popular food of the second season of Southeast Asian Food Salon was Thai food Papaya Salad, followed by the Vietnamese spring rolls and the Thai food Tom Yam. By the way, the Thai food Papaya Salad and Tom Yam were cooked by the same person, her cooking skill was full of praises.
Food culture is unique and important in each country. We hope that the foreign patients and their families can taste their hometown dishes again and get to know more about Chinese food culture via this food salon.
If you have any questions, please contact us via online consultation, email or phone call. If you find our website useful, please follow our FaceBook and YouTube, health information will be updated regularly.
Online Inquiry
CLICK HERE!
Let's Have A Healthy Life!
Video
To show you
what is cancer by
videos
Chatting on Facebook

Become a fan of us!
+Follow
We are waiting for you.