More Than Sixty Foreign Cancer Patients and Their Families Celebrated Mid-autumn Festival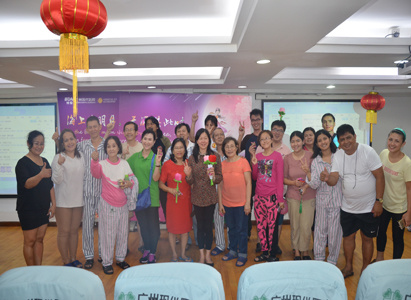 Patients and their families had a happy mid autumn festival
"Modern Cancer Hospital Guangzhou Made Me Feel at Home"
On September 24th, a special mid-autumn festival evening party was held in Modern Cancer Hospital Guangzhou. More than 60 cancer patients and their families from Indonesia, Vietnam, Philippine, Malaysia, Thailand, etc participated in the party. Every participant felt happy and commentated that Modern Cancer Hospital Guangzhou made them feel at home.
The party was begun with a song, The Full Moon. The cancer patients and the staffs sang together and the atmosphere was stirred. The patients played many games in turn, such as blowing the balloon, making moon cake with fruit, etc. All the people at the party enjoyed the games and the atmosphere was lively. Especially when making the moon cake with fruit, the patients and their families creatively made different kinds of moon cake.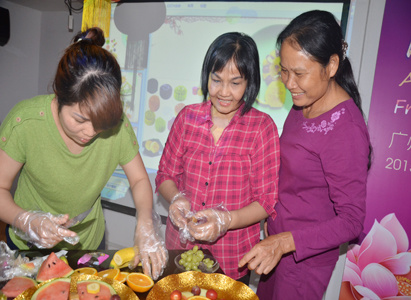 Creative fruit plate competition
The patients and their families enjoyed at the party. Most of the people implied that there was a better atmosphere than at their south-east home. Modern Cancer Hospital Guangzhou made patients feel at home.
MCOWEN BUDIMAN TJAKRAATMAJA, a parotid gland cancer from Indonesia, 15 years old, has taken minimally invasive treatment and now his condition was improved. At the party, he joined in the game and only took 20 seconds to take the table tennis in the water and won the game. He told us that that was the happiest day since he has gained cancer. That was the funniest game for him, which only can be experienced in school before.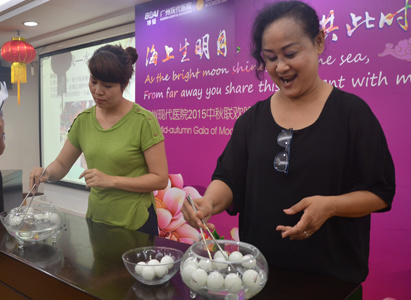 Audiences actively participated in the game
LIE JIN from Indonesia, was diagnosed with parotid gland cancer and hospitalized in Modern Cancer Hospital Guangzhou. Now she has gained an improved condition. She did not participate in the game at that night but she also felt happy watching others play the games. She said that she felt relaxed and happy at the party.
The staff told us that this activity was held for cancer patients in Modern Cancer Hospital Guangzhou, aiming to make the people experience the traditional festival----mid autumn festival and hospital's humanistic service.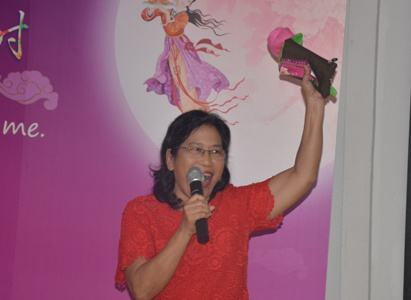 A patient's family sang a song to express the wish for his father to successfully fight against cancer
If you have any questions, please contact us via online consultation, email or phone call. If you find our website useful, please follow our FaceBook and YouTube, health information will be updated regularly.
Online Inquiry
CLICK HERE!
Let's Have A Healthy Life!
Video
To show you
what is cancer by
videos
Chatting on Facebook

Become a fan of us!
+Follow
We are waiting for you.