St. Stamford MCHG Cooperated with East Java Cancer Foundation to Launch Anticancer Activities
On September 7, Nany Widjaja, one of leaders from Indonesian East Java Cancer Foundation, and board director of Jawa Pos, visited St.Stamford Modern Cancer Hospital Guangzhou. General manager Lin Shaohua of the hospital and director He Langbing from International Affairs Department entertained her. It was known that there were two main purposes for Nany Widjaja during this visit. One was to work with St.Stamford MCHG to organize charitable activities for cancer patients, such as Pink Ribbon charitable assistance program. The other one was to develop science education activities for popularizing cancer prevention and treatment.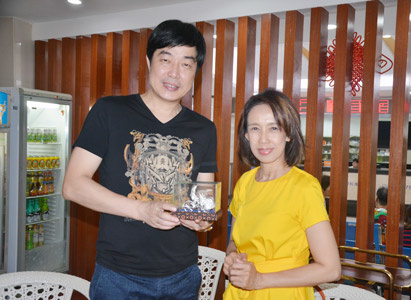 Exchange souvenirs with each other
In the past few years, cancer mobility has increased every year. According to the data from Global Cancer Report 2014 which was released by World Health Organization, there were 14 million new cancer cases in sum and 8.2 million deaths all over the world in 2012. Nearly half of the new cancer cases were in Asia. It was predicated that the number would reach 24 million by 2035. The situation is very rough.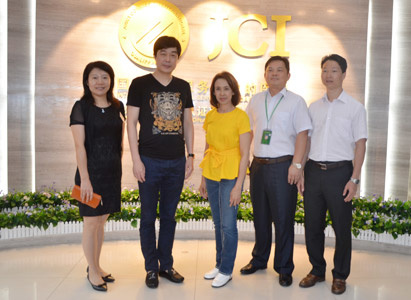 Group photo
As a professional China-Singapore joint venture cancer institute, this time, St.Stamford MCHG cooperated with East Java Cancer Foundation and Jawa Pos to promote a series of activities on cancer prevention and treatment, which would make a great influence on improving cancer prevention awareness and decreasing cancer incidence rate. At that day, accompanied by the general manager Lin Shaohua and the director He Langbing, Nany Widjaja also visited some Indonesian patients who were undergoing treatment in St.Stamford MCHG.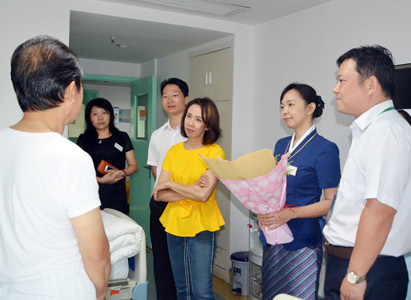 Visit patients
If you have any questions, please contact us via online consultation, email or phone call. If you find our website useful, please follow our FaceBook and YouTube, health information will be updated regularly.
Online Inquiry
CLICK HERE!
Let's Have A Healthy Life!
Video
To show you
what is cancer by
videos
Chatting on Facebook

Become a fan of us!
+Follow
We are waiting for you.