A Health Tour in Beautiful China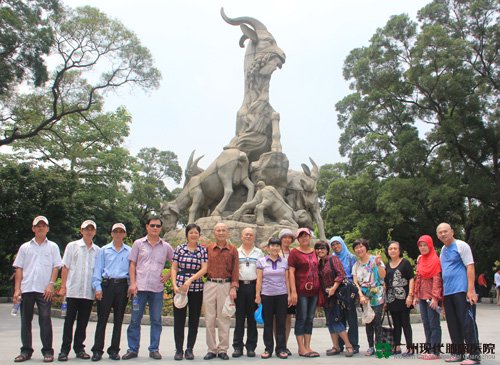 The busy life and great pressure of work have put heavy shackles to our body. Our healthy bodies have been attacked by more and more diseases, among them there is the most terrible one, cancer. Liver cancer, lung cancer, stomach cancer, breast cancer…..they sound so familiar to us, because they are happening around. When we are fighting cancer painfully, our lives lose the flame and are replaced by hardship. However, a new medical travel service becomes popular in recently, which integrates medical treatment, nursing care, rehabilitation and recreation. It shows patients the beautiful sceneries in a different country, while it helps patients to face cancer leisurely, brings patients health both on heart and body.
  As one of the four ancient courtiers integrated with advanced culture, China is an open country with many famous interests and scenic beauties, and has created splendid arts and culture. You can explore this mystical land in a nice Chinese healthy tour.
  A hospital at the foot of Baiyun Mountain
  Guangzhou is one of the first cities opening to outside world, its medical technology and services meet the first standard in the world. Especially the private hospitals have all advance medical devices. Cancer patients can choose a proper scenic or historic spot according to individual condition and doctor suggestions. Then a patient can enjoy the tour and take treatments at the same time.
  It is a wise choice to have treatment in a hospital near a scenic spot. Modern Cancer Hospital Guangzhou is a hospital located at the foot of Baiyun Mountain, a famous sight spot of Guangzhou. In Modern Cancer Hospital Guangzhou, here are advanced technologies of cancer treatments and first-class services. Currently, Modern Cancer Hospital Guangzhou has latest treatment technologies of cancer, such as radiotherapy, chemotherapy, thermotherapy, biotherapy, interventional therapy, gene-garget therapy, stem cell implantation and combination of TCM (traditional Chinese medicine) and western medicine. Those technologies make Modern Cancer Hospital Guangzhou a professional and leading hospital of cancer in the world, and not long in the future, Modern Cancer Hospital Guangzhou would develop itself an international platform with top-class cancer treatment, psychological consultation and rehabilitation and high-end medical tourism.
  A medical center or a high-class club?
  The high-level cancer treatment technologies attract many cancer patients form Southeast Asia. Some of the patients come to Modern Cancer Hospital Guangzhou because they are refused by local hospitals. More and more successful cases promote the development of medical technologies of hospital. Briefly, professional standards, strict supervision and fine quality are the core of medical system of Modern Cancer Hospital Guangzhou.
  As an international cancer treatment center, Modern has high-end and comfortable environment. Ms. Pan, a breast cancer from Ho Chi Minh said: "It feels like a high-end club when I stepped into the Medical Center of Modern Cancer Hospital Guangzhou. All the designs are modern and bring patients the feeling of leisure and ease. Since I went to reception, there was friendly receptionist following you to offer service any time. The enthusiastic interpreters comforted my psychologically. Doctors inquired my condition so carefully that they recorded several papers, including my living style, inherited disease, medical history, rational symptoms and so on." Besides cancer treatment, Modern would arrange tours of scenic spots in Guangzhou for patients according to their physical condition. Guangzhou as a modern city with great cultural heritage, it is a representative city in China. It has more than 200 tourist attractions, by which can patients know part of China.
  Modern Cancer Hospital Guangzhou has many leading medical researching findings, top medical specialists, latest medical technologies, excellent medical service. All these you can keenly experience when you come to Guangzhou, China.
If you have any questions, please contact us via online consultation, email or phone call. If you find our website useful, please follow our FaceBook and YouTube, health information will be updated regularly.
Online Inquiry
CLICK HERE!
Let's Have A Healthy Life!
Video
To show you
what is cancer by
videos
Chatting on Facebook

Become a fan of us!
+Follow
We are waiting for you.